Benefits Of Custom CRM For Your Business
Are you looking for a way to optimize your business processes? A custom CRM software might be the answer. Custom CRMs offer businesses a unique and tailored solution to their specific needs and requirements. Therefore, more organizations are navigating their way towards custom CRMs to customize their operations and workflow, thus becoming more successful and productive. Without a CRM customer relationship management, businesses are unable to keep track of customer data and interactions, leading to a lack of customer satisfaction and loyalty. So what are types, features and benefits of custom CRM?
As they persist in exploring how to build tailor-made CRMs, it is vital to comprehend precisely how enterprises benefit from it. In this article, we will discuss the advantages of a custom CRM, how it can revolutionize customer service, and enable you to unlock valuable insights into consumer behavior.
What is a Customer Relationship Management system (CRM)?
CRM is software that enables organizations to manage their existing clientele and draw in new ones while storing information about existing and future clients in a single database. This methods data may be used for various tasks, including forecasting future sales, automating marketing and sales procedures, and much more.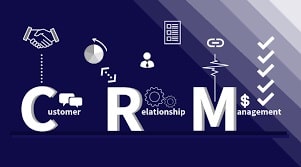 Types of CRM
There are majorly four types of custom CRM aoftware which are operational, analytical, strategic, and collaborative. Each of these types of CRM is designed as a means of meeting diverse business purposes. Many organizations are adopting and using only one of the types, while some are using a combination of some types of CRM to build a custom CRM.
Operational CRM
This CRM system is made to make managing your company's interactions with both current and potential customers easier. The marketing, sales, and customer service operations are carried out via this system.
Operational CRMs' primary goals are to boost customer retention and draw in new clients by nurturing them and converting them into customers through ongoing communication and outstanding customer service.
Analytical CRM
While Operational CRM is meant to attract potential customers and convert them into customers, the analytical CRM system measures how well your marketing approach is faring. It allows you to gain insight into how your lead is progressing through your sales funnel and gives you data that can be used to deliver personalized services and know what to change in your marketing approach.
Collaborative CRM systems
Collaborative CRM is a CRM system that facilitates easy communication among different organizational divisions. This form of Customer Relationship management system is usually used by large-scale businesses where there is a need for many people to provide services to a single client.
Collaborative CRM systems play a vital role in an organization's proper function. In fact, 78% of consumers expect consistent communication across organizational departments.
Strategic CRM
This form of Customer relationship management system provides almost the same features as the collaborative form. The main difference is that while the collaborative system focuses on immediate improvement, the strategic CRM system deals with long-term engagement. The system is mainly aimed at improving customer retention and loyalty.
This system helps collect information about clients; needs and tells you the necessary things to prioritize to deliver valuable services.
Common components of a Custom CRM Software
The components of a CRM vary depending on your organization's main purposes and the kind of business you are operating. Some of the common components of a CRM are.
Customer Services. The CRM is expected to have a feature that can collect customer data and receive important info from them. Your organization can use the information from this source to deliver custom services.
Reporting. A CRM should also have a feature that can monitor trends and give you a report of your marketing strategy and how your customers progress via your company's sales funnel. So, this report is what companies use in making data-backed decisions.
Workflow and marketing automation. A CRM should also have a feature allowing organizations to automate repetitive tasks. Such as marketing and sales. With this, human resources will be adequately managed, and staff will have more time to concentrate on other tasks.
Potential lead tracking. This is an important part of a CRM that helps identify potential customers, convert them, and track how they progress through the sales funnel.
Top Benefits of Custom CRM customer relationship management
CRM system comes with a lot of perks for both organizations and clients. These numerous benefits are why organizations are adopting this system and using it to offer personalized and excellent customer service. Some of the benefits of CRM systems are:
Time Saving
CRM systems allow organizations easy access to information needed to perform some necessary tasks. And they can automate some repetitive tasks. So, they can reduce the time they spend offering services to their customers. This also gives them time to attend to other necessary tasks while leaving the CRM to perform other tasks such as analysis and data processing, customer support services, sales, and marketing.
Improved Efficiency
Task handling using a CRM allows your employees to access information to perform their tasks and allows each employee to use dashboard they are to manage. This will help in making their work easier and more efficient. 60% of businesses even claimed that using CRM has brought about an upsurge in their productivity.
Enhanced Customer Relationship
CRM gives necessary data about your customers, including their preferences, needs, and pain points. 84% of consumers claimed that the experience offered by companies is as important as their goods and services. With all the data obtainable from the system, CRM gives you the ability to offer personalized services to your customers while addressing their pain points. This will aid in enhancing how you interact with your customers, thereby enhancing your customer retention and turning them into loyal customers, which also helps promote your business.
Access to in-depth Report
A CRM uses customers' data to generate a report which you can use in making data-backed decisions such as price changing, marketing strategy, etc. Data suggest that using CRM can help boost the accuracy of reports by 42%. This means it will give you access to reports that will enhance your company's decision-making process.
Increased Income
Being a system that caters to almost all your organization's needs to attract new clients, convert them into customers, and offer excellent customer support services to them, CRM helps in increasing your sales. This is because it helps provide data you can use to serve your clients better, thereby improving their loyalty.
Conclusion on Benefits of Custom CRM Software
A CRM system is a fast-growing software that all business owners willing to retain their existing customers and convert leads into loyal customers should take very important. Some of its benefits are in this article. And you can find the reasons why you should build a custom CRM for your organization.
What are the benefits of CRM customer relationship management software?
Custom CRM software offers a lot of benefits for both organizations and customers. CRM software benefits revenue, customer satisfaction, and enhances efficiency, and it also helps in time management.
What are the types of CRM customer relationship management on the market?
There are mainly four types of CRM Operational, Analytical, Strategic, and analytical CRM systems. So, each serves varying business goals; some organizations combine them to build a custom CRM.
What are the benefits of CRM software in business?
CRM has a lot of benefits it offers businesses, including increased income, human resources management, and improved organizational productivity.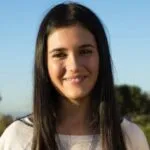 Writing, researching, and learning about project management and tech.
Tags:
build custom crm
custom crm software
develop custom crm software