How to Start Up a Nonprofit Successfully ? 
Many businesses are doing some type of good in the world. And many of them have a nonprofit status that they are reliant upon. Starting up a nonprofit among of these companies of your own can become a highly appealing prospect in so many ways. However, just like launching any other type of business idea out there, it is bound to come along with more than its fair share of risks and challenges. So, let's check out a few of the major ways for starting up a nonprofit organization. You have available of setting up a nonprofit that accomplishes the goals that you have set out and brings about all sorts of success along the way.
Work Out Why You Need to Start Up a Nonprofit
First, you should have a clear idea in your mind of why you are starting up a nonprofit organization. This way, you have a clear and defining principle. Not only will this be highly important in shaping your future business plan. But it will also mean that you are more likely to attract any donations or investments that you are looking for. At the same time, it can also be a great way of bringing on board staff members who are passionate about what you are doing and want to see plenty of success being brought about.
Create a Detailed Business Plan Before Starting up a Nonprofit Organization
Next up on the list needs to come to the business plan. As well as listing what you plan on doing and the major steps that will get you there, you should also be putting in place some firm financial projections. Your business plan can form the foundation of all that you are trying to achieve. So it will be more than worthwhile getting it right. At the same time, you should also consider that it will be a working document. This means that it may need to be refreshed and updated as time goes on.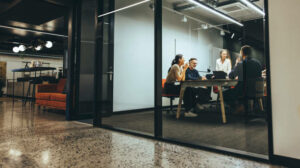 Start to Recruit the Right People
When you plan to start up a nonprofit, there is no doubt that you will need the right people at the heart of what you are doing. While these need to be skilled business people in their own right, their mission is going to need to chime very much with your own. This will be the main way that you will be able to build up the type of solid foundations on which you can build up the rest of the company. At the same time, you should also make sure that you can put in the groundwork that keeps them there and creates a clear sense of consistency in all that you do. Once you have your top team firmly in place, you will then be able to keep working your way down the list.
Develop a Clear Brand Identity
The issue of having a strong and appealing brand should be very much at the heart of all that you are doing. This will be one of the best ways of ensuring that you build up a set of consistent followers. So that those should stick with you in all that you do. Ultimately, there are various parts to your brand identity. But it should be said that you need to test the response you are getting. Working with a professional branding team is a valuable step that may well be worth taking.
Creating a simple yet strong brand that is consistent is not just about the image. Or the colors that you pick, it is also about the tone of voice that you want to use throughout any of your literature. This is including your website, your marketing, and any other media that you put out to your stakeholders or the public. Consistency is key to creating a strong brand identity.
Start to Look into Your Fundraising When Starting up a Nonprofit Organization
There is no doubt that the funds that you are raising are bound to be highly important. So, this means working out a model of attracting continual investment. You have all sorts of options in front of you. It is including hosting regular events and using texting software for nonprofits. Otherwise, it could be that you are running a business that provides products or services. But you can keep that money filtering back through the company.
Look for Startup Funding
Your funding model is important when you start up a nonprofit. As your business is going to be nonprofit, this means that you are going to need to plan out this aspect carefully. Are you planning on attracting the investment of one or two high-profile individuals? Or is it the case that you will mainly rely on crowdfunding to access the type of funds you are looking for? Ultimately, this initial funding model will be highly important. Still, it would be best if you also were thinking carefully about how you will maintain a high level of donations over time. This leads us to the next point.
Establish Your Company Legally
When you start up a nonprofit, you will need to make sure that you establish it legally. So it can have all of the legal rights and protections that it might need in the future, should anything happen. With this in mind, think about doing this sooner rather than later. This way, you will not continually worry about it. Because it could put undue pressure on what you want to achieve. It will also be worth getting some legal advice as and when this may be necessary in what you are trying to achieve along the way.
There you have just a few of the basics involved in setting up a nonprofit organization of your own. Just like setting up any other type of company, you need to make very much sure that you are getting it right from the outset. And putting in place the type of clear structures that will help you out in achieving success. Along with bringing your business firmly into the future as it needs to be.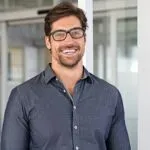 David is a dynamic, analytical, solutions-focused bilingual Financial Professional, highly regarded for devising and implementing actionable plans resulting in measurable improvements to customer acquisition and retention, revenue generation, forecasting, and new business development.
Tags:
how start up a nonfproft
how to start a nonprofit organization
start a nonprofit business