7 Reasons You Will Love Using Shopify For e-Commerce Store
As a business owner, you understand the importance of an optimized e-commerce marketplace for your customers. An excellent customer journey is the secret to higher sales and better performance. However, building an e-commerce store from scratch can be daunting for new business owners. If this sounds familiar, we have just the right solution for you. Shopify is an online commerce platform allowing virtually anyone to create their online store and sell their products. Known for its user-friendly design, Shopify is an excellent place to start selling, especially for small businesses. This article outlines a few reasons why growing businesses should consider Shopify website design services for creating their online store. So, why choose shopify for e-commerce?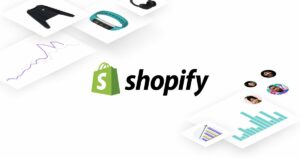 Easy Set Up:
You don't have to worry about the technicalities of web development and hosting when using Shopify for e-commerce. The platform offers a site builder and hosting services to enable users to launch their online stores. Plus, you get access to documentation, video guides, logical structuring, and a user-friendly admin interface to get started. 
Mobile Responsive:
It is no secret that most Internet users today use their mobile phones to navigate and surf through the web. Therefore, having a platform that is mobile responsive is critical when it comes to the success of your business. Not only is Shopify a mobile responsive platform, but it also comes with features and frequent updates to enhance the overall customer experience. 
Visually Appealing:
The way your store looks can affect your sales, especially when you're a relatively new market player. New visitors to your store will analyze and interact with your services based on how the shopify fo e-commerce platform appeals to them. 
When hosting an online store on Shopify, you get access to several storefronts with various designs and styles to appeal to users. While the themes are basic, you can work with developers and designers to enhance the look over time. 
App Integrations:
Although Shopify offers excellent in-built features, the ability to integrate other tools sets it apart from other platforms. With exceptional customization capabilities, store owners can seamlessly integrate other tools to improve their stores' functionality. By adding unique features, you can do anything, from managing your store to improving the experience. 
Highly Secure:
The last thing you want is a system vulnerability impacting your store's security and performance. With Shopify, you can toss these fears right out of the window. Shopify has excellent security features that ensure all transactions and payments are conducted without compromising your users' private data. 
This means your customers' personal and financial details are protected at all times. In addition, Shopify also takes care of site servers, web hosting, payment gateways, and software maintenance to improve sales. 
SEO And Marketing Tools:
For your online store to thrive, you need your platform to be visible to customers who may be interested in your product and services. Working with a shopify seo consultant and creating a strong SEO and marketing strategy is a natural solution to this challenge. However, Shopify makes it far easier for new store owners.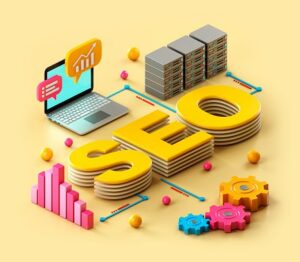 The platform of shopify for e-commerce has an impressive range of SEO features that can help you rank better in search results. In addition, you can leverage marketing tools, like discount codes, social network integration, email marketing, and store analytics to improve your brand visibility and popularity.  
Easy Payment:
Statistically speaking, the payment gateway is one touchpoint where most customers drop off. While there are other behavioral factors that contribute to incomplete purchases, the ease of payment also plays a role here. Shopify addresses this by providing two key solutions. 
First, by supporting multiple payment method, the platform makes the entire experience less stressful and more intuitive for customers. Second, Shopify offers the Stripe payment option, allowing customers to make transactions without paying extra fees.  
Why Choose Shopify for E-commerce?
Shopify has more than 60 pre-built website themes, some of which are free and others require payment, which can be installed with the click of a button and allow you to quickly and simply add items and content. Shopify enables skilled teams, like as ours, to develop and create themes with bespoke functionalities, features, and user journeys. This functionality is available to bigger companies.
Since Shopify hosts all merchants' shops on its own highly strong servers, you will never again need to worry about your store collapsing due to an unexpectedly high number of consumers.
When it comes to securing sensitive consumer and corporate information, security is very essential. Shopify is able to encrypt all customer data thanks to its SSL certification and PCI compliance.
When you use Shopify, you can be certain that all of the sensitive personal and financial information included on your website is kept private and secure.
You may highlight sale items on Shopify, as well as provide customers with coupons and modify their delivery choices. Shopify also incorporates useful methods for the management of inventory, as well as the fulfillment, shipping, and payment processes.
Moreover, you can easily integrate your Shopify E-commerce store with WhatsApp using which you can sell your products on WhatsApp, automate notifications to recover Abandoned Cart, send order confirmation/ cancellation & live delivery updates. All this can be done by connecting your Shopify store with a WhatsApp API platform like AiSensy.
The flexibility of Shopify is one of the platform's strongest selling points. Shopify already comes equipped with a variety of tools that make it simple to tailor the platform to the specific needs of your company. You may highlight sale items on Shopify, as well as provide customers with coupons and modify their delivery choices. Shopify also incorporates useful methods for the management of inventory, as well as the fulfillment, shipping, and payment processes. You also have the ability to change the appearance and feel of your shop thanks to the hundreds of professional Shopify themes that are available for free and can be fully customized.
Final Thoughts on Shopify for E-commerce:
Shopify makes running an online e-commerce platform an easy process. With in-built features, customizable designs, and app integrations all in one platform, you can climb up the success ladder in no time. And in case you get stuck, a responsive customer service is right at your disposal for help.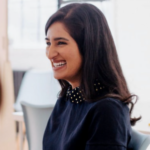 Ananya Prisha is an enterprise level Agile coach working out of Hyderabad (India) and also founder of High Level PM Consultancy. Her goal has been to keep on learning and at the same time give back to the community that has given her so much.
Tags:
is shopify worth it
why choose shpify for ecommerce
why use shopify