7 Compelling Reasons to Select Dynamics 365 for Marketing
Dynamics 365 for Marketing is an excellent solution for businesses aiming to improve their marketing operations and increase their success in reaching their target audience. Microsoft Dynamics 365, with its extensive set of features and capabilities, has various advantages that may transform how you interact with your clients. This blog examines seven significant reasons you should use Dynamics 365 for marketing.
1. Personalized customer experiences with A.I.
Segmentation and Content Generation with A.I.
Dynamics 365 for Marketing leverages the power of artificial intelligence (A.I.) to personalize customer experiences. The platform offers generative A.I. capabilities that seamlessly segment audiences and create personalized content.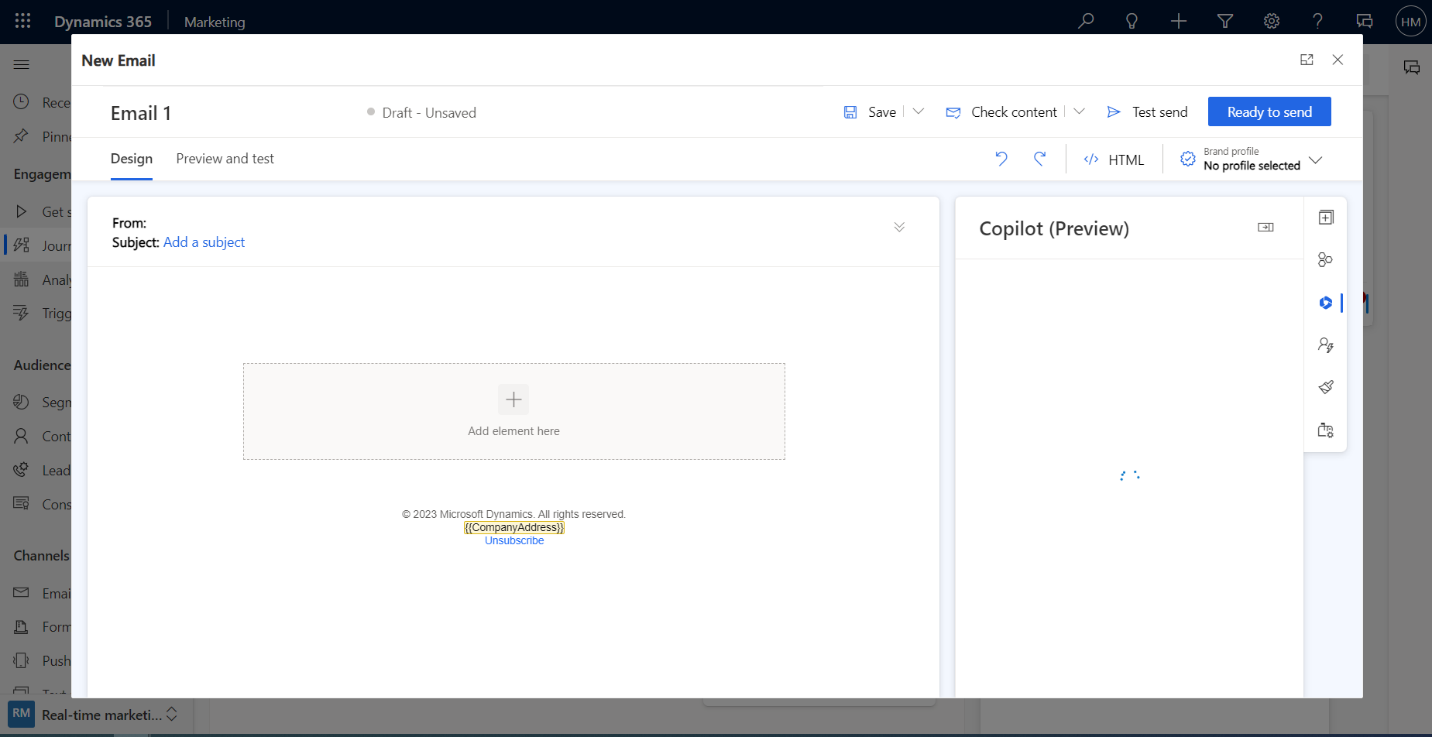 Personalized Messages Using AI-Generated Content Ideas.
Creating compelling and customized messages can be a time-consuming task. However, Dynamics 365 for Marketing simplifies this process by providing AI-generated content ideas. You can quickly develop email content that maximizes interaction with each consumer with generative AI. to personalize engagements and provide one-on-one experience.
A/B Testing and Personalizing Channels
Dynamics 365 for Marketing allows you to run A/B tests to ensure the effectiveness of your campaigns. This feature helps you find rich content and optimize your marketing efforts. The platform lets you personalize channels for each customer based on their prior activities and preferences. You can significantly improve customer engagement and response rates by delivering content through their preferred channels.
2. Real-time Engagement with Customers


Personalized Customer Journeys Triggered by Customer Interactions.
With Dynamics 365 for Marketing, you can orchestrate personalized customer journeys. You can create tailored experiences across marketing, commerce, sales, and service by leveraging demographics and behaviors. The platform allows you to act on feedback using Dynamics 365 Customer Voice, ensuring you continuously improve your customer journeys based on real-time insights.
Dynamics 365 for Marketing empowers you to design, predict, and deliver real-time content through the proper channels. You may use the platform to build personalized customer journeys triggered by consumer interactions. You may connect with clients one-on-one and offer them the information they require at the correct time through an email, a social media post, or a website interaction. This personalized approach enhances customer satisfaction and drives faster conversions.
Segmentation Using Demographics and Behaviors.
Segmentation plays a crucial role in effective marketing. Microsoft Dynamics 365 simplifies creating segments with its intuitive interface. You can quickly and accurately create real-time details using simple, conversational prompts powered by natural language processing. This capability, query assist, enables you to create targeted marketing campaigns based on specific demographics and behaviors.
Effective Lead Nurturing with Microsoft Dynamics 365
Nurturing leads is crucial for building strong customer relationships and driving sales. Dynamics 365 for Marketing helps you nurture leads by delivering valuable content to your audience. You can provide blog posts, infographics, webinars, and other relevant materials to capture your customers' attention and establish your brand as a trusted industry leader.
The tool creates customer journeys based on predefined rules, such as email engagements, website visits, social media engagements, and webinar registrations. The automated lead scoring system qualifies leads based on their sales readiness, making lead management and conversion more accessible and efficient.
3. Seamless Experiences Through Collaboration
Collaboration and Engagement Across the Entire Customer Journey.
Microsoft Dynamics 365 promotes collaboration and engagement across departments, ensuring a seamless customer journey. The platform offers built-in features that allow you to collaborate and connect with your team members throughout distinct phases of the journey. Using the Microsoft Teams integration, you can organize chats, share feedback, and stay connected throughout the customer journey.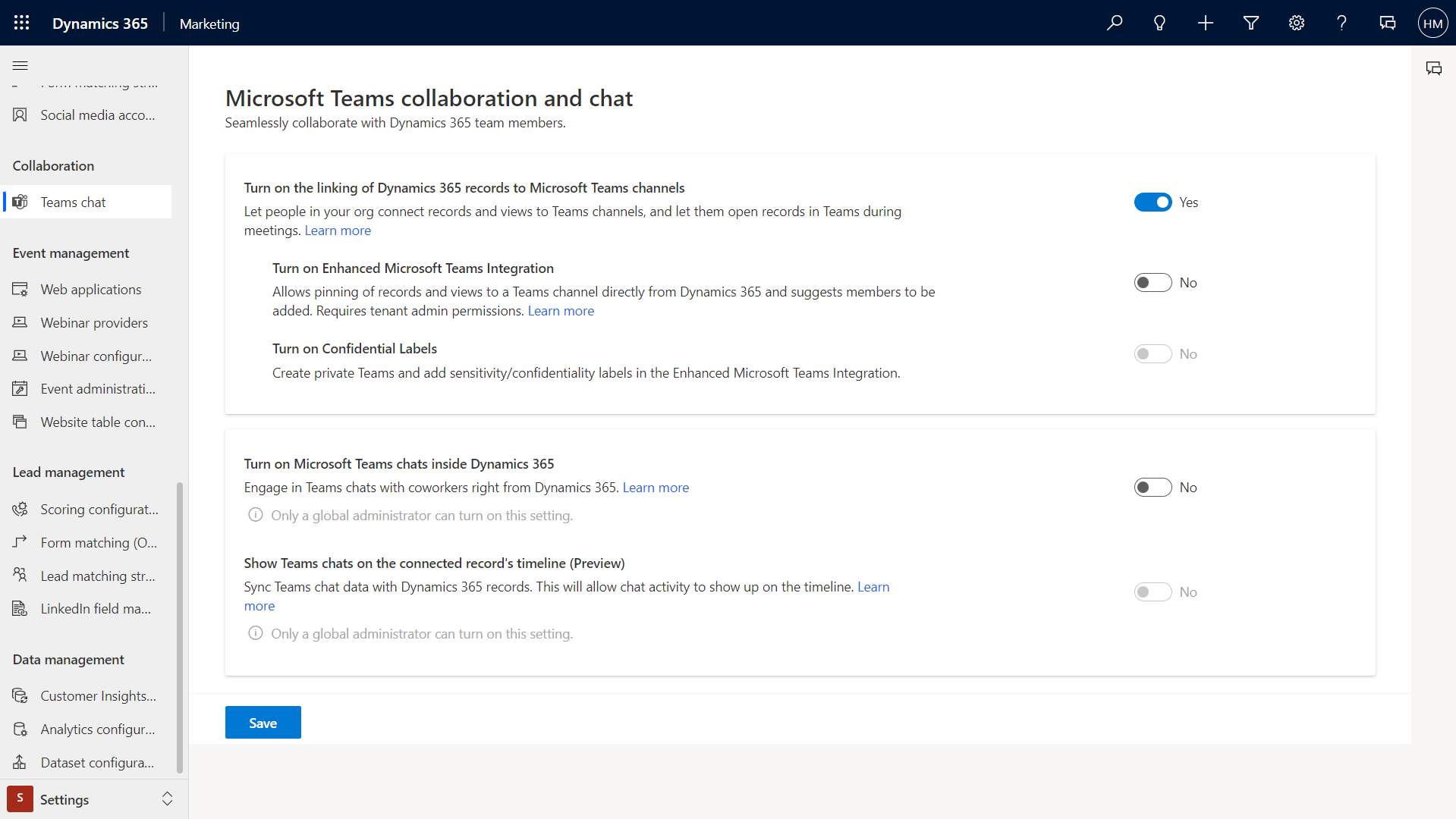 Linked Systems and Process Automation
Dynamics 365 for Marketing may connect various business systems, such as Dynamics 365 Sales, to streamline your marketing efforts. By process automation, you may save time and ensure consistency in your customer interactions. The platform also provides the flexibility of Microsoft Power Automate, allowing you to easily customize and automate end-to-end journeys. This integration with other business systems empowers you to create seamless and efficient customer experiences.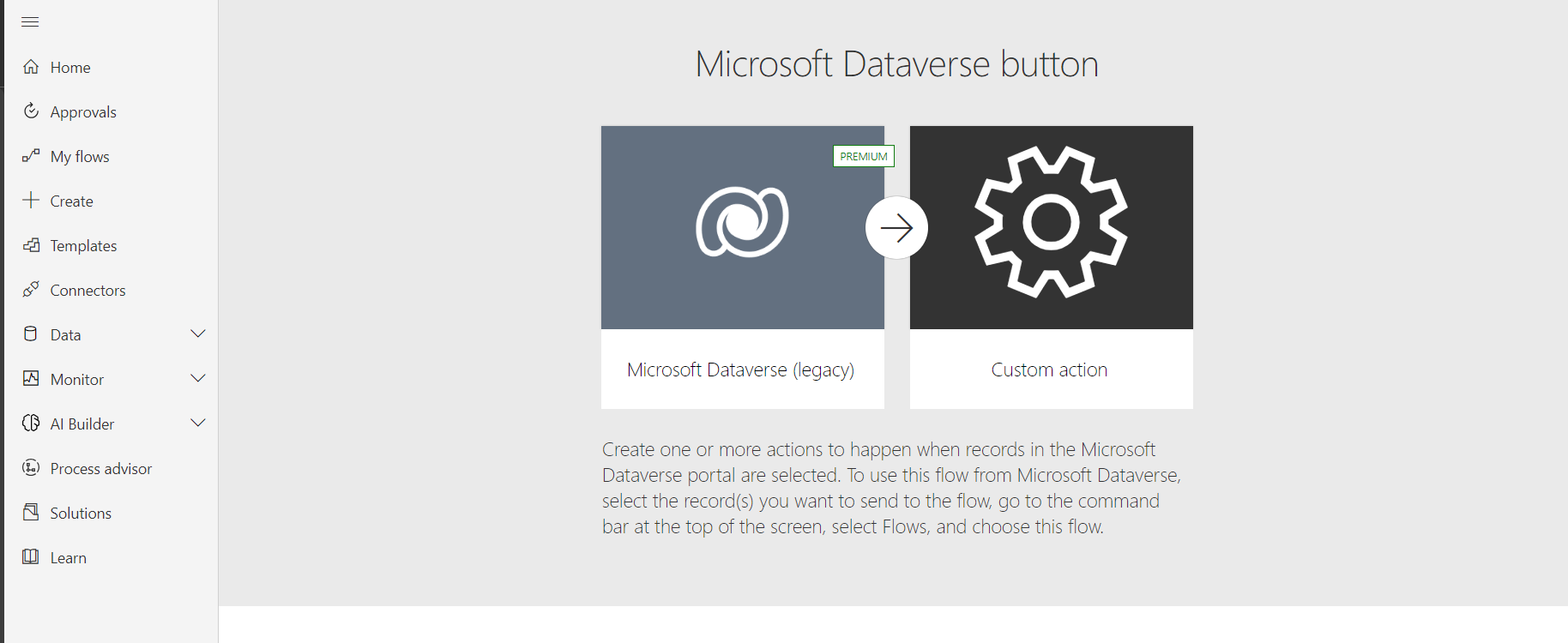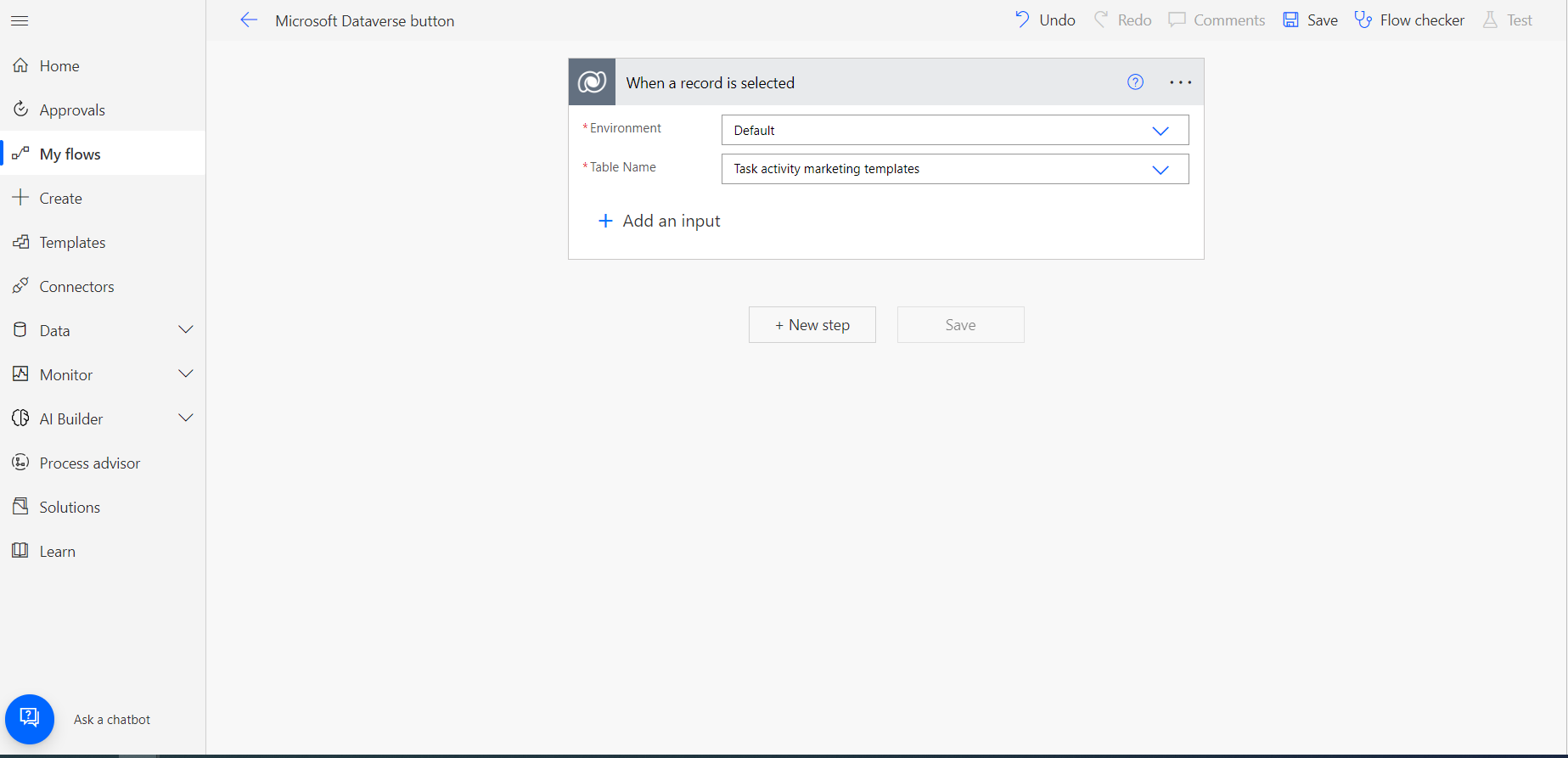 4. Unified Platform for Dynamics 365 Sales and Marketing
Collaboration Between Dynamics 365 Sales and Marketing
Microsoft Dynamics 365 allows sales and marketing teams to work together more efficiently by sharing data and automating tasks. This integration between Dynamics 365 Sales and Marketing is crucial for improving lead management, creating targeted marketing campaigns, and tracking the progress of leads through the sales pipeline. You can achieve increased sales and revenue by aligning these two critical segments.
Holistic Journeys Based on Real-Time Data
With Dynamics 365 for Marketing, you can quickly begin new customer journeys without needing code development. The platform enables you to create holistic journeys based on real-time data changes across any Microsoft Dynamics 365 application, such as Dynamics 365 for sales. This real-time data integration ensures that you deliver timely and relevant content to your customers throughout their journey.
Comprehensive View of Your Marketing Activities from A Unified Timeline
Microsoft Dynamics 365 crm provides a unified timeline for a comprehensive view of your marketing activities. You may use this timeline to search, filter, and view all real-time marketing actions in one place. You can track the progress of your marketing efforts, manage consumer interactions, and make data-driven choices with a unified perspective.
5. Simplified Multi-Channel Campaigns
Multi-channel Campaigns Management
Dynamics 365 for Marketing simplifies the creation and management of multi-channel campaigns. You may build a unified and engaging experience for your audience using a landing page, an email, or a social media campaign. The platform gives the tools and capabilities to respond to your audience's interests and preferences, ensuring maximum reach and effect.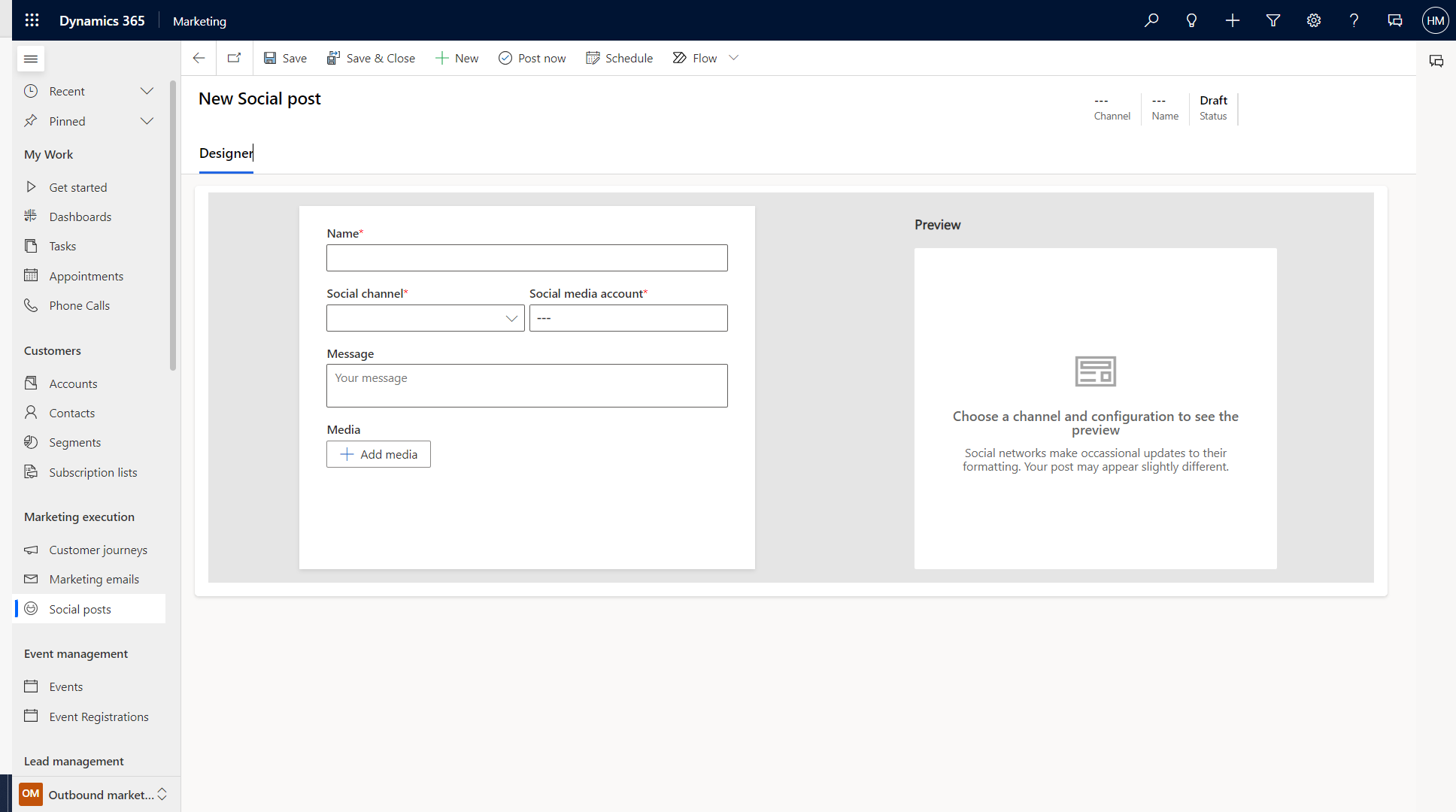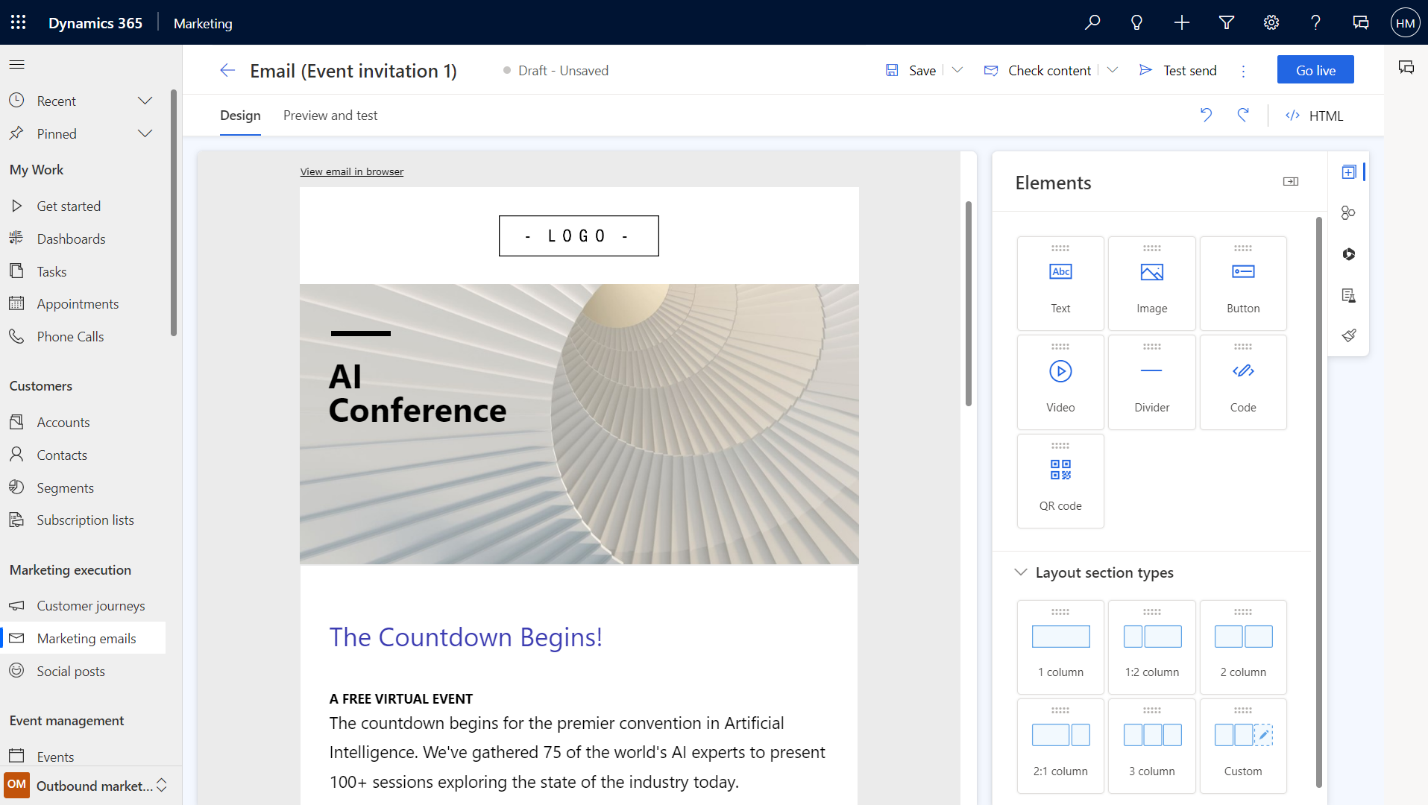 Streamlined Email Delivery
Email marketing is a powerful technique for nurturing leads and driving conversions. Dynamics 365 enhance your email marketing efforts by streamlining email delivery. You can send targeted emails without needing advanced segment builders, saving time and effort. It also allows you to send repeat messages or reminders until a qualifying event or activity occurs, increasing the chances of customer action.
Effective Social Media Marketing
Dynamics 365 for Marketing interfaces seamlessly with major social media sites such as Facebook and Twitter, allowing you to engage with your target audience, sell your products or services, and track social media interactions. It simplifies social media marketing by allowing you to manage your whole social media presence from a single platform.
Automation of Marketing Tasks with Microsoft Dynamics 365
Automation is a crucial feature of Dynamics 365 for Marketing regarding repetitive marketing tasks. The platform automates tasks like sending email campaigns and making social media postings, allowing you to focus on more strategic elements of your organization. Automating these processes may increase productivity and better utilize your resources.
6. Event Management and Webinars
Dynamics 365 for Marketing offers comprehensive event management capabilities. You can effortlessly plan and manage events, including schedule, venue and speaker management, registrations, and attendance tracking. The tool also allows you to create customized event sites where attendees can manage their profiles, attendance, and registrations using dynamic Q.R. codes. This feature streamlines event planning and enhances attendee engagement.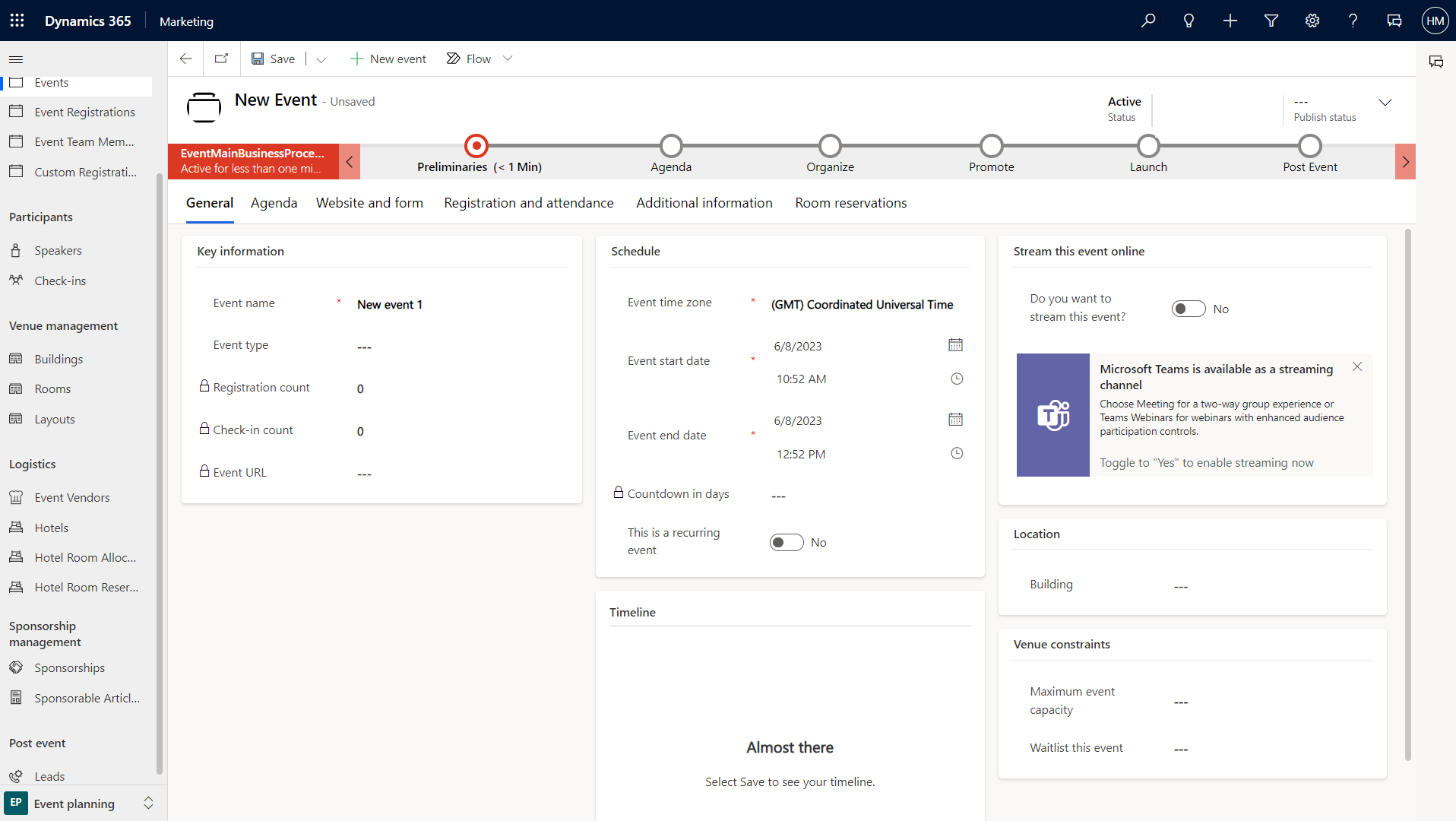 Additionally, Microsoft Dynamics 365 enables you to host webinars with Microsoft Teams. To improve attendee engagement, you can nurture registrants before, during, and after the event. Integrating with Microsoft Teams ensures a seamless webinar experience for hosts and participants.
7. Extensive Customer Insights and Detailed Reporting
Detailed Reports for Data-Driven Decisions
One of the key benefits of Microsoft Dynamics 365 is the ability to generate detailed reports. These reports provide vital insights into the effectiveness of your marketing activities, allowing you to track outcomes and make data-driven choices. You may optimize your marketing strategy, save costs, and raise your total return on investment (R.O.I.) by reviewing the data offered by the platform.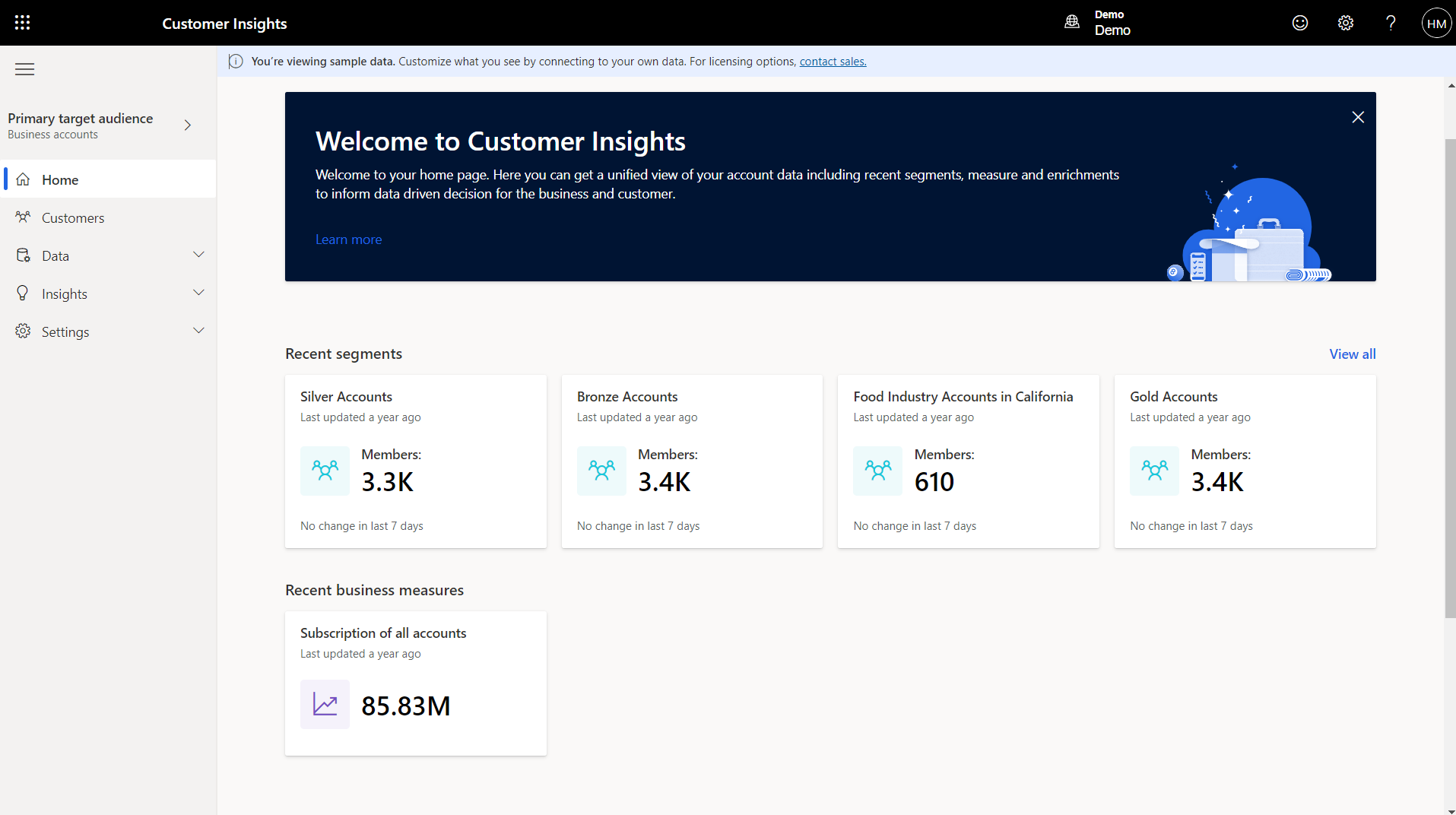 Seamless Integration with Dynamics 365 Customer Insights
Dynamics 365 for Marketing integrates seamlessly with Dynamics 365 Customer Insights. This integration enhances personalization by turning insights into relevant actions in customer journeys. You can develop highly personalized experiences that connect with your target audience by utilizing the power of data analytics.
Real-Time KPIs and Dashboards for Performance Tracking
To monitor the success of your marketing efforts, Dynamics 365 for Marketing offers real-time key performance indicators (KPIs) and dashboards. These visual representations of your marketing goals, journey performance, and content effectiveness provide valuable insights into your marketing performance.
Conclusion
Dynamics 365 for Marketing is a robust platform with many features and capabilities to help you improve your marketing activities. From personalizing customer experiences and engaging in real-time to building seamless experiences through collaboration and gaining extensive customer insights, Dynamics 365 for Marketing empowers SMBs and large enterprises to achieve their marketing goals. You may strengthen customer interactions, generate sales, and maximize your return on investment by using the benefits of this platform and integrating it with Dynamics 365 Sales. Contact our experts today to learn how AlphaBOLD may help your business generate more leads and achieve marketing success.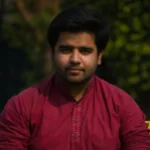 Adhar Dhaval is experienced portfolio, program and project leader with demonstrated leadership in all phases of sales and service delivery of diverse technology solutions. He is a speaker sharing advice and industry perspective on emerging best practices in project leadership, program management, leadership and strategy. He is working for the Chair Leadership Co.