5 Tips To Deliver Excellent Help Desk Performance
When it comes to running a help desk, there's one thing that stands out the most in the minds of customers: the quality of the service and the customer experience they had, dealing with a particular customer service representative or technical support agent. Your help desk team can safely be considered as employees on the front line of your business. They do more than just answer calls. If the help desk performance is well, your company's customer satisfaction rating increases. If they don't fare too well, then your reputation and professionalism as an entity suffer. You'd want your business to fall into the former group. To be competitive and be attractive as a company, the best service should always be provided whenever called for and the right help desk software should be used. As for the IT (information technology) infrastructure that can support your help desk operations, starting with taking in services from entities like https://www.intellicomp.net/managed-it-services-baltimore/.
Guidelines For Excellent Help Desk Performance
Here are five tips so you can deliver topflight help desk performance for the best customer experience:
1. Improve Help Desk Productivity Using Templates
Working as a customer service agent often means you could be typing the same responses repetitively. These include standard operating procedures for calls and concerns like:
Asking the customer for essential information

Typing answers or helping out with steps and answering to the concerns

Typing resolutions for any routine tasks regularly called for like requests for password changes
Because these are done repetitively, using templates can save so much time, speed up the interaction, and help your help desk team attend to more calls. These are effective at giving canned but efficient and accurate responses. You can start drafting the appropriate templates to be used by all your agents on their help desk software. They can also create their own individual and unique responses, as long as they're approved by you or a team leader.
Cloud computing software isn't the only tool that can help your team manage help desk workloads. The entire organization will benefit from having a secure network and data repositories with the aid of IT services in Baltimore from Cloudsecuretech, among others.
2. Track And Compare Metrics Regularly
The only way to determine whether or not your help desk team is doing well is to consistently track the metrics. These numbers speak for themselves, and certainly, you'll want the outcomes to be good and positive. Analytics are vital statistics for any industry to compare, track, and go through periodically. 
The best way to start with tracking and comparing your metrics is to assess which ones move the needle the most. These should be matched to your company goals. Otherwise, revisions must be made before your company's customer service suffers even more.
Your analytics are crucial to give your team hints on which areas of your business need more support and training. It also allows you to assess whether or not the help desk tools or software you're using are indeed bringing in intended results.
3. Acknowledge The Caller All The Time
Customers who ring your help desk need to be acknowledged. Letting the customer know you hear them and understand their concern is critical in creating a fulfilling customer experience. That way, they have the assurance that they aren't wasting their time on a call that won't solve their problems.
Depending on the system or software you have, there might be some customers who'll submit their concerns electronically. Even if you have to put them on hold while those are solved, at the very least give the customer a ticket number. This gives them a positive hint that their concern isn't pushed aside, and they aren't placed back in the queue.
4. Be Prepared To Step in For Fellow Technicians
Your company's help desk team should be working unitedly. This means when one is absent, everyone else is ready to step in. This is especially necessary if the said technician has a lot of pending tickets on hold.
If you can make it a practice with your help desk team to take turns in addressing those tickets rather than leave them idle for a couple of days, your overall satisfaction ratings will improve.
5. Set SMART Goals for the Help Desk Team
Like any other department in your business, your help desk team can greatly benefit from SMART goals. This acronym is explained as follows:
Specific:

Your help desk team's goals should be clear and well understood by everyone on the team. For instance, decrease cost per customer contact or call by three percent by the end of 2021.

Measurable:

Your goals should be specifically measured by your agents so they can also track their own progress.

Attainable:

If your set goals aren't attainable, then your help desk team might not bother achieving those goals.

Relevant:

Your help desk team should understand how relevant your goals are in relation to their day-to-day tasks. That way, they feel empowered to contribute to those goals.

Timely:

All the goals you set for the help desk team should have a deadline. Otherwise, it'll be impossible to track whether or not those goals are achieved.
Conclusion
With the tips above, you can now add a punch to your help desk performance or quality. Especially because you're dealing with customer support, queries and possibly even complaints, it's important to never settle for anything less than the best performance to provide a fulfilling customer experience. In today's competitive day and age, your business will certainly earn extra points from your customers when you go the extra mile to keep them happy.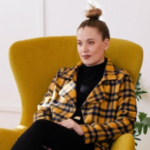 Director at HST Systems Limited
Since 2009 I have been working as a project management professional. I am passionate about new technologies, i have the privilege to implement many new systems and applications for my company.