5 Phases of Project Management to Make Your Project Work
Each successful project starts with an idea. But you can't just start moving toward it without proper planning and expect to succeed. A lack of organization never helps when it comes to a business. To make your project work efficiently, you need to choose the right steps to follow. Luckily, you don't need to reinvent the wheel or make it work by trial and error regarding the phases of project management. There are well-defined phases of the project management life cycle that you can use to ensure the success of your business. If you feel overwhelmed with managing a project, it's the right time to learn more about the basic stages that each project manager should know.
Understanding of a Project Life Cycle
A project life cycle is a set of specific steps that you need to take to create a project and drive it to success. A project management process takes it into account and builds a plan for each of the project life cycle phases. This way, you will have a clear understanding of project phase features and will know for sure what to do to make the most of them.
Understanding a project management life cycle allows you to take consistent steps and solve problems gradually and more efficiently. Even if something unexpected happens, you will be able to react to it eventually.
Depending on the model, project managers distinguish from 4 to 7 project management phases. The Project Management Institute (PMI) promotes a 5-phase model in its Project Management Body of Knowledge Guide.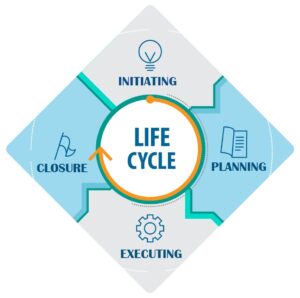 What Are the Phases of Project Management?
As a PMI model can be applied to almost any industry, we decided to talk about 5 main project management life cycle phases: initiation, planning, execution, monitoring, and closure. Let's take a closer look at what each phase is about.
Project Initiation in phases of project management
A project initiation of project management phase involves developing a new business case. This document explains the importance of a project to an executive team or investors. Simply put, you need to convince stakeholders that your team should undertake the case and that it is worth the resources' commitment.
First, you need to do your research and figure out the market and your company's long-term goals. By doing this, it will be easier for you to make persuasive arguments in a context that will be interesting to investors. When you make up grounding, it's time for a project feasibility study.
A project feasibility study shows whether the project can be done by taking into account its technical sides and aspects. The business case and feasibility study together create a core project initiation document that is called a project charter. It contains all the constant things about your project, such as the reason, purposes, goals, risks, criteria of closing and assessing the project, and other things that don't change over the life cycle. 
Project Planning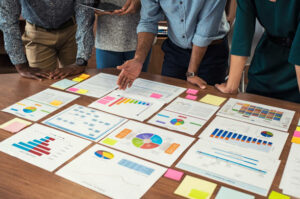 A project planning phase is a step that starts the engine of your project. It's considered one of the most important processes that can affect the future of your project. First of all, you need to define what's inside the scope of your project. Things inside the scope are typically those that you can do with your current resources to provide the benefits specified in your business case. Everything that is outside is something that you can't do with the resources you have.
The next step of the planning phase is creating a high-level project plan. This plan determines all the tasks that a project team needs to complete to cover the scope and meet your project's goals. It also defines a project timeline, specific requirements, risk analysis, budget estimation, and role establishment.
Additionally, it's crucial to create a Communication Management Plan. This plan will help you build effective interaction between team members. Additionally, you will be able to facilitate communication between the team and concerned parties. Communication Management Plan also contains a Resource Allocation Plan that helps you keep track of the resources that are at your disposal.
Finally, you need to determine your key performance indicators (KPIs) that will show how effective your team is in the course of the project.
Project Execution
A project execution phase is about making your plan a reality among the phases of project management. It's the most exciting but also the most troublesome process. On the one hand, things are finally done, so you can see how your project is put into action. On the other hand, this phase typically comes with multiple unexpected issues that can suddenly arise.
At this stage, your team carries out tasks from the plan and makes them work. Keep in mind that your team is a single mechanism, so all its parts must be inspected, function properly, and clearly understand what they are doing and why.
Thus, you need to pay special attention to the project planning to keep a project implementation on track. Additionally, you should establish thorough monitoring and control to check whether the plan needs to be changed or updated. This will also help you identify and prevent potential mistakes or discrepancies with the plan. At this stage, a project manager also communicates with stakeholders to let them know how the work is going.
Project Monitoring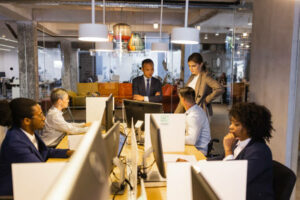 Monitoring, also known as project performance, is sometimes considered part of an execution phase among the phases of project management. Although they occur at the same time, they are yet two separate phases. During project monitoring, a project manager checks whether the team works efficiently in compliance with KPIs determined in the planning stage. This is more about defining whether the project is still on the right course.
Choosing KPI can be challenging as there are various measures you can take as a basis. Your main task is to determine the one that is directly related to your business goals and measure your project's most essential indicators.
KPIs should be easy to take a gouge of, meaning that you can check and analyze them without much effort. Each team member or department can have their own KPIs that demonstrate the effectiveness of the specific work they do.
Project Closure
Closure doesn't necessarily mean that your team succeeds. It can also happen if your project fails and you need to cancel it. But let's be optimistic!
It sometimes seems that this last stage can be skipped or just happen on its own, provided that other phases were successfully completed. However, a project closure phase has some important components.
The closure is a great platform for analysis in order to improve the way you work and jump higher in your future projects. You can compare your offspring with the project charter to find out how well your team has made a go for it. Additionally, it's the bottom line of your project that can be the basis for your team members' incentives. It's also the result that you can introduce to a stakeholder in the form of a progress report.
Why Is Following Project Management Phases Important?
No matter what's the size and the outcome of your project, it will go through all these five phases, even if you don't follow them during your project management process. Thus, neglecting these steps can result in chaos, overspending, inefficient resource use, time delays, and more.
By dividing a project into phases, you can achieve your goals more effectively by having a more structured and clear plan. It's also a great way to manage team focus and allocate resources. When team members know what results they need to achieve in each phase, they can analyze their work and offer practical ideas for improving the project as they work on it. Also, it ensures that the team is prepared to work on the next stage after the previous one is completed.
Summing up, following all these project management steps makes it possible to create a structured and clear roadmap for all participants, including the team, clients, and stakeholders. This way, you and your team can follow the plan and reach your business goals faster.
Ways to Finance Your Project: Phases of Project Management
Whatever project management skills you have, it's not even possible to start one without a starting budget. If you're a project manager at an established company, you probably don't think much about such things. Your main goal is to introduce a clear business case to your company's executive team and back it up with persuasive arguments.
But when you're part of a startup or a small business owner, it may be challenging for you to finance a project. Luckily, there are several ways to get the money you need to get started. Here are a few of them.
Investors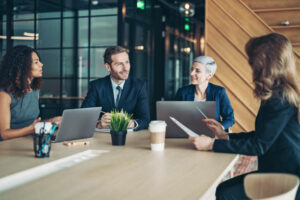 If you need to find a project sponsor, investors are the first that comes to mind. They are people or companies that give entrepreneurs a starting capital and expect a future financial return in exchange for provided assistance. To get noticed by an investor, consider attending various events that are related to your business. You can also promote your project on social media, such as LinkedIn or Facebook, send simple emails to notable angel investors, or apply for an accelerator program.
Government Grants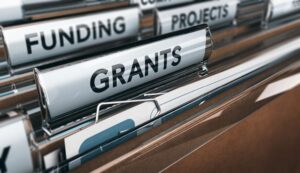 If you're looking for free funding, a grant can be an option to consider. Many government agencies support small business owners and startups and provide them with non-refundable aid that an individual can use to start a new project. However, your project should be valuable and useful for society. Commonly, the government is eager to finance projects related to childcare services, environmental conservation, and more.
If this option seems suitable for you, you can learn more about available grants on Grants.gov or consider SBIR and the STTR grant and USDA Rural Business Development Grants programs.
Small Business Loans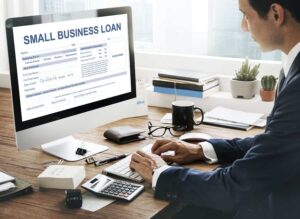 While some projects require huge investment, others can be brought to life with a couple of hundred dollars in your pocket. But even if you have a project idea, the lack of a small amount can make it difficult to bring it to life. Whether you need a 200 dollar loan or are looking for an amount of up to $5,000, you can consider small business loans as a source of financing.
Some loans may require you to go through a hard credit check and have good credit. Other options are available with bad credit and are known for fast funding times. Just choose the product that fits your situation and start your new project's life cycle.
Crowdfunding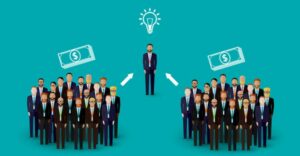 Another great way to approach fundraising is to start your campaign on a crowdfunding platform. These platforms allow you to get the money to finance your project from other caring people. There are platforms for both startups and individuals. Visit websites like Askforfunding.com or Crowdfunding.com if this option fits you.
Bottom Line
Having a clear project management plan is essential. No matter how big or small your project is, it will always go through the five project life cycle phases. By following them and dividing your project into stages, you can create a clear project management plan to drive your project to success.
Five project management phases include initiation, planning, execution, monitoring, and closure. Each of five phases plays an important role in a project's success and should be taken seriously.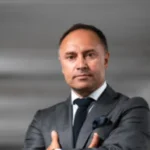 Victor Z Young is a Civil Engineer with 35 years of experience working alongside the executive team of various construction companies. Victor specializes in construction insurance, delay analysis, performance analysis and engineering. He holds a Doctor of Project Management from Northwestern University.
Tags:
key project management phases
phases of project management
what is project life cycle