Which Streaming Service is the Best For You?
Over the past decade, we witnessed a rise of the TV sector as the main medium of entertainment. While the movies took a step back. Especially the miniseries have been absolute favorites with many preferring them over any other Hollywood productions. Some of the main reasons behind this transformation were the fact that the mini-series was providing more context. And they were more successful in character development.
So, both of which are essential in enjoying any production. And yet, there was one other reason that is often referred to as the main point in the switch from movies to the series" the rise of the streaming services. While traditional cable TV is good enough in producing a show, the streaming services, which are usually not free, increased the production quality to the mountains as their funding enabled major investments to be done for any TV series. Visit Infinity Dish interesting guide to learn more the comparison between cable tv and streaming services.
While this is a true blessing for any entertainment enthusiasts, it is also a curse since there is a lot to choose from, not only in terms of the presence of good quality TV shows but also in terms of the streaming services. Thus, it is essential to come up with a breakdown of the streaming services whether they are free or not and see which ones are worth our time and which ones are not deserving our attention.
Netflix: A pioneer in streaming services
As far as the streaming services are concerned, Netflix is the first one coming to mind as the Pioneer in the sector. It is founded back in 1998 as a DVD rental company. And they gradually transformed into a streaming service. That not only produces its content but also hosts many other productions for a certain time. From Squid Game to Queen's Gambit, many of the best shows of the decade are pure Netflix productions. And those prove the success of the streaming service. There is no doubt that Netflix has a lot of amazing quality content. Because it provides us with a lot of enjoyment.
However, it also has an abundance of content that is almost impossible to keep up with. This causes many of the shows and movies on the platform to be overlooked. So, while Netflix has a lot of content that is mostly pretty good quality, the platform is not exactly the best when it comes to finding out the content that is specific for you. It costs $10 a month. Hence, it is a reasonable price compared to many other streaming services that do provide not as much content or quality.
Disney Plus: A new streaming service
Disney Plus is one of the newest additions to the streaming service realm and yet, it is already a great success. We all know how big Disney is as an entertainment company. From the movies to the merchandise, the company has conquered the 20th and 21st centuries with its success. Now, it is time for the country to conquer the World of streaming services as well. Mostly profiting from the feeling of nostalgia, Disney Plus enjoys the fact that it contains most people's childhood favorites in addition to some modern blockbusters including the live-action adaptations of the cult animation productions.
On top of all these, the platform also hosts all the Marvel Cinematic Universe (MCU) movies as well as the Star Wars ones. This is meaning that some of the best movies of all time are only available on Disney Plus. With only $8 per month, you can have the best fun of your time through Disney Plus. Because the platform is not on par with Netflix in terms of the quantity of the content. ıt is on top of the streaming World when it comes to the quality.
Hulu: A nostalgic streaming service
Are you a 90s kid? Do you feel a strong attachment to shows such as Buffy the Vampire Slayer and Beverly Hills, 90210? Then, you should look no place other than Hulu. The platform is not the perfect rotation for 90s entertainment, but also is the host to some of the best TV shows of all time including the Handmaid's Tale and Little Fires Everywhere. It costs only $7 a month, which is not too bad because it has less content than Netflix but more nostalgia factor.
Prime Video: Amazon-backed streaming services
At this point, it is almost impossible to come across a business field that Amazon has no part in and streaming services are no exception to the rule. Amazon Prime Video might be the biggest rival of Netflix. Especially globally since it is based on the Amazon brand and reaches out to every corner of the World that Amazon already has a presence in. The platform was initially known for hosting some of the old favorites such as Monk or the Nanny. However, today, we often mention Amazon Prime Video. Due to its great investments in various productions including Wheel of Time and Lord of the Rings. They are massive projects that fans are dying to watch. It is $9 a month. So, it is not too bad especially if you are a fantasy fan that is looking for new series in the genre.
HBO Max: A legendary channel's simple streaming platform
Before streaming services were a thing, there was HBO as a channel that fulfills our demands for good quality TV. From Game of Thrones to True Detective and Sex and the City, the channel is known for bold and risky moves in its TV series. And those manage to attract millions of fans worldwide.
Now, the acclaimed channel directs its experience in shows to the streaming service sector. HBO Max's some of newest and most popular series is Peacemaker and Station Eleven, proving the potential of the streaming service to top the sector one day. Unfortunately, though, the platform fails in its cost, which is $15 a month. The number is equal to the Premium subscription to Netflix, which is simply absurd because Netflix has much more content with arguably better quality. We don't expect a free streaming service, but we expect reasonable prices.
Apple TV Plus: A technical streaming platform
Last but not least, there is a contender from the high-tech industry that threatens the entire sector. Despite being one of the newcomers. Apple TV Plus is Apple's attempt at a streaming service that comes forefront with its high-quality features. This is highlighting the fact that it is produced by one of the biggest high-tech companies in the World.
The streaming service is yet to catch up with Netflix or any other streaming service. However, with investments in promising projects such as the Foundation, it suggests that in time, it might be a strong rival to any other streaming platform at any time. Besides, it costs only $4 a month. It is a pure blessing as if it is a free streaming service.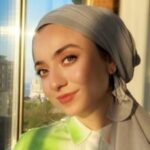 She is a content-creator of ProjectCubicle. She keeps you updated on the latest developments in AI, cryptocurrencies, data science, and more. She lives in Istanbul, Turkey. She is a graduate of Boğaziçi University's Political Science and International Relations department. She had her Masters' Degree at Boğaziçi Univerity's Social Policy department. She is an enthusiast of the tech world with an endless passion for writing on related topics.
Tags:
amazon prime video
apple tv
disney plus
hbomax
hulu
netflix
streaming services