What is online proctoring?
Live Online proctoring refers to the use of technology to remotely supervise and monitor the activities of test-takers during an exam or assessment, usually to prevent cheating or misconduct. What is an online proctor?
It has become especially relevant during the pandemic, as many educational institutions and corporations have moved to online learning and remote operation. Today, online proctoring is widely used in higher education, online certification programs, and professional testing.
Types of Online Proctoring
Live Online Proctoring
Live online proctoring means that an actual proctor remotely monitors a student during an exam. He uses a webcam, microphone, and other tools to observe the student's behavior in real-time. This type is considered the most secure, as the proctor can intervene immediately if there is any suspicious behavior.
Recorded Online Proctoring
Recorded online proctoring is a type of proctoring where the student's behavior during the exam is recorded. It does not involve a live proctor, but the video recording can be later reviewed and analyzed by an exam supervisor.
Advanced Automated Proctoring
Advanced automated proctoring is a type of proctoring that uses algorithms and machine learning technology to monitor students during their exam. It uses facial recognition, keystroke analysis, and other data-gathering techniques to identify potential cheating behavior. Advanced automated proctoring is becoming increasingly popular due to its cost-effectiveness and scalability.
Hybrid Online Proctoring
Hybrid online proctoring is a type of proctoring that combines live and automated proctoring to create a more secure and efficient exam environment. It is beneficial for exams that require a high level of security or for large-scale exams that require multiple proctors.
How Online Proctoring Works
Online proctoring requires a stable internet connection and a device with a webcam and microphone. The device should have a modern web browser and special software, for example, ProctorEdu proctored software. The proctor's role is to monitor the test taker in real-time during the exam to ensure that they are following the rules and not cheating. They will monitor the test taker's behavior through the webcam to ensure that they are not looking at unauthorized materials or receiving help from others.
Test takers are usually required to follow certain guidelines during the exam. Such as not talking or leaving the webcam view. They may also show their workspace before the exam begins. So that they ensure that there are no unauthorized materials or devices nearby. 
Test takers should also test their equipment and internet connection before the exam to ensure that everything works correctly. If they experience technical issues during the exam, they should inform the proctor immediately and try to resolve the issue as quickly as possible.
Benefits of Online Proctoring
Online proctoring allows candidates to take exams from any location with an internet connection. This flexibility eliminates the need for travel and enables individuals to schedule exams at their convenience, making it particularly advantageous for remote learners or those with busy schedules. Online proctoring provides an opportunity for individuals with disabilities or mobility issues to take exams in a more accessible manner. It allows for adjustments such as enlarged text, screen readers, or additional time, ensuring a level playing field for all test-takers. The main advantages of online proctoring:
Enables remote testing for distance learners or international students.

Reduces the need for physical testing centers and personnel.

Provides instant results and feedback for immediate improvement.

Supports environment-friendly initiatives by reducing paper usage and travel.

Offers a more inclusive testing environment for students with disabilities or special needs.

Minimizes cheating instances by using advanced technologies such as AI and facial recognition.

Improves student retention rates by ensuring fair and trustworthy testing practices.
Challenges 
Despite the large number of advantages, it has its drawbacks. Most often they are related to technical problems that may arise during the exam. But psychological difficulties also happen.
Here are a few disadvantages of online proctoring:
Problems with the Internet connection, due to which there may be interruptions in the conduct of the exam.

Incorrectly installed software.

Equipment malfunction: webcams, computer, etc.

Violation of confidentiality due to the need to record the faces, voices of examinees.

The possibility to distort the exam results due to the use of unauthorized materials, a second device and other tricks.
Future of Online Proctoring
Online proctoring is expected to continue growing in popularity due to advancements in Artificial Intelligence (AI) and Machine Learning (ML) technology. These will enable online platforms to be more accurate and effective in detecting cheating while also minimizing false alarms. Additionally, the e-learning industry is also expected to grow exponentially, which will create more demand for online services.
However, as proctoring becomes more widely adopted, there will also be a need for more regulation and standardization in the industry. This will help ensure that online exam solutions are fair, transparent, and protect students' privacy while maintaining the integrity of exams. 
To address these concerns, regulatory bodies and industry associations can collaborate to create industry standards and guidelines for the use of online proctoring and for being online proctor. 
Conclusion
In summary, online proctoring has become a crucial aspect of the current educational landscape. Its ability to mitigate academic dishonesty, enhance the credibility of certification, and promote a flexible learning environment has made it a valuable tool for educators and learners alike. Online proctoring eliminates the need for physical examination centers, reducing costs associated with venue rental, staffing, and infrastructure. It can significantly lower expenses for both institutions and candidates.
Therefore, it's imperative for institutions to adopt and utilize online proctor solutions to enhance the quality of education and certification.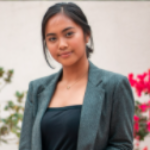 Brantlee Bhide is a project manager at HB Consultancy. She has 16 years of experience working as a project professional across varying industries, countries, and cultures. She operates in both business and technical domains using an approach that she developed.
Tags:
online proctoring exam
proctoring
what is online proctoring