Six Pieces of Equipment Every Contractor Should Have
No matter what line of contracting work you're, having the right equipment for the job can save you effort, time, and money. And there are some pieces of equipment that come in handy in almost any project or situation. So, what are they?
In this article, we'll share six pieces of equipment every contractor should have.
Personal Protective Equipment (PPE)
At a minimum, you need to be wearing a hard hat, safety glasses, heavy-duty boots and hi-vis vest at all times when carrying out work. It's also a good idea to wear hearing protection to guard against the many high-decibel noises that can cause hearing damage on the job. Depending on the exact details of your work and the potential hazards present, you might need to wear additional pieces of personal protective equipment.
Multi-tool
An oscillating multi-tool can is a versatile tool that covers a huge variety of woodworking or metalworking uses, including sanding, grinding and sawing. Having this multi-functional piece of equipment to hand removes the need for multiple single-function tools, saving you money. For example, power tile wet saws are essential tools for precision cutting of tiles, ensuring clean and accurate edges. These saws utilize water to cool the blade and minimize dust, providing a smooth and efficient cutting experience.
Backup power supplies
You don't want your work to be disrupted by power outages or batteries running out of charge. Make sure you have enough backup power products to keep your equipment running and stay productive on the job.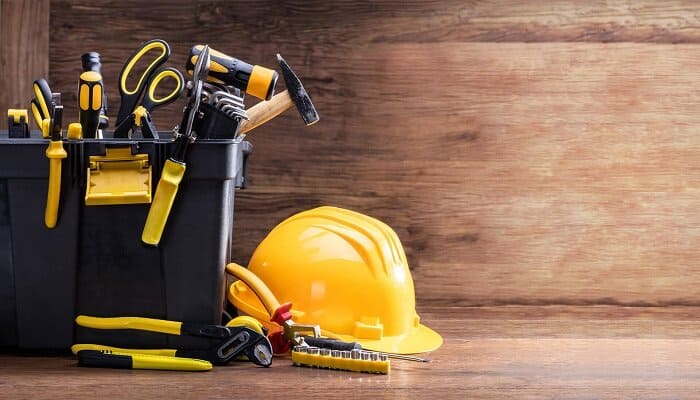 Tape measure
Used to gauge distances, a tape measure comes in handy when working with wood, drywall, carpet and pretty much anything else too. You never know when you're going to need to take a measurement, so it pays to have one handy on every job, no matter how big or small. Many models come with convenient attachments for clipping to your belt, reflecting the fact that most contractors need quick access to one at all times.
Level
Whenever you need to ensure that things are parallel, you want to have a level handy. Some common situations include hanging shelves or installing cabinets, but these useful tools can be used in a huge list of scenarios. If you want to ensure flawless accuracy, consider investing in a laser level. These have the additional function of checking heights and aligning objects using rays of light in the blink of an eye.
Utility knife
A heavy-duty utility knife is invaluable on the job. You can use them to cut through drywall, plastic, wallpaper, boxes and much more. Since the blades are endlessly replaceable, the tool should last through many jobs even when used hard – as long as you choose one with a durable body. Tools like these power tile wet saws will also come in handy.
Which of these essential pieces of equipment do you need to get before your next job?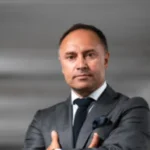 Victor Z Young is a Civil Engineer with 35 years of experience working alongside the executive team of various construction companies. Victor specializes in construction insurance, delay analysis, performance analysis and engineering. He holds a Doctor of Project Management from Northwestern University.