Should You Turn Your Hobby Into A Career Path?
Have you ever found yourself deeply immersed in a hobby, passionately investing your time and energy into it? The thought may have crossed your mind: "Could I turn this hobby into a career?"
In this article, we will explore the intriguing question of whether you should transform your beloved pastime into a full-fledged career path.
Why hobbies are popular for careers right now
In today's rapidly changing world, hobbies have become increasingly popular choices for career paths. The allure lies in the freedom to pursue one's passions and the desire for greater fulfilment in work. With technological advancements and evolving market demands, individuals are exploring diverse hobbies that can be monetised, allowing them to create unique career opportunities tailored to their interests and talents.
Popular hobbies to turn into a business
There is a wide range of popular hobbies that can be transformed into successful business ventures. Selling artwork allows talented artists to showcase their creations and connect with art enthusiasts. Creating handmade jewellery combines creativity with craftsmanship, offering unique and personalised accessories. Custom printing allows individuals to design and produce customised merchandise, catering to niche markets and individual preferences. These hobbies-turned-businesses tap into the growing demand for creative, personalised, and unique products.
Things to consider when starting up a business
Post & packaging options
When starting a business from your hobby, it is crucial to carefully consider your post and packaging options. Your packaging ideas play a vital role in promoting your brand, creating a positive customer experience, and protecting your products during transit. Explore options such as eco-friendly materials, branded packaging, or personalised touches that align with your brand image.
As well as this, evaluate the various posting options available to you, including national and international shipping services, tracked or express delivery, and cost-effective packaging solutions. By choosing the right packaging and posting strategies, you can ensure that your items are well-protected and arrive in pristine condition, fostering customer satisfaction and loyalty.
Financial considerations
When transforming your hobby into a career path, financial considerations are paramount. You must carefully evaluate the costs involved in running your business. This includes estimating the expenses for acquiring supplies, raw materials, and equipment necessary for your hobby. Additionally, packaging and postage costs should be factored in to ensure your products are shipped safely to customers.
Keep in mind any site fees associated with online marketplaces or platforms where you may sell your goods. It is crucial to set appropriate pricing for your products to cover these expenses while still remaining competitive in the market. Regular financial tracking and budgeting can help you make informed decisions and maintain a profitable business model.
Demand for your product/service
Before diving headfirst into turning your hobby into a business, it's essential to assess the demand for your product or service. Consider the frequency with which people will want your offering—is it an everyday item, a seasonal treat, or reserved for special occasions? Understanding the longevity and sustainability of your idea over time is crucial.
Research market trends, customer preferences, and competition to gauge the potential demand and identify your target audience. This evaluation will provide valuable insights into the viability of your business idea and help you tailor your marketing strategies to meet the ongoing demand for your product or service.
Social Media
Leveraging social media platforms can be instrumental in marketing and shaping your brand image. The choice of platforms depends on the nature of your product or service. Visual platforms like Instagram and Pinterest are ideal for showcasing visually appealing items such as artwork or handmade crafts. If you offer professional services or educational content, platforms like LinkedIn or YouTube may be more suitable.
Utilise social media to promote your brand by sharing engaging content, behind-the-scenes glimpses, customer testimonials, and collaborating with influencers. Actively engaging with your audience, utilising relevant hashtags, and running targeted ad campaigns can boost brand visibility, attract followers, and drive sales.
Licensing & legalities
it is crucial to navigate the realm of licensing and legality responsibly, ensuring compliance with copyright laws and intellectual property rights. Respect the work of others and avoid using copyrighted materials without proper authorisation. If your hobby involves creating products based on existing intellectual property, such as fan art or merchandise, research and understand the legal implications and licensing requirements.
Consider consulting with legal professionals to ensure your business operates within the bounds of the law, protecting both your interests and the rights of others. Prioritising legality and respecting intellectual property will help safeguard your business reputation and minimise the risk of legal disputes.
Selling options
You have a range of platforms to choose from when considering selling options for your hobby-turned-business. Online marketplaces such as Facebook Marketplace, Etsy, Redbubble, or eBay provide a ready-made customer base and streamlined selling processes. Alternatively, creating your own website offers greater control over your brand and customer experience.
Deciding between an entirely e-commerce model or having a physical store involves weighing the costs and logistics associated with each. E-commerce eliminates overhead expenses like rent, utilities, and staffing, but investing in a physical store allows for a tangible customer experience. Assess the financial implications of these options to determine the best selling strategy for your business.
Brand values
When building your brand, it is crucial to consider its values and how you can effectively communicate them through your branding and social media presence. Reflect on what your business stands for—whether it's sustainability, inclusivity, craftsmanship, or community engagement—and ensure that your branding elements, such as logo, colours, and visual aesthetics, align with those values.
Craft compelling brand messages that resonate with your target audience and consistently incorporate them into your social media content. Engage in purposeful storytelling that highlights your brand's values and showcases how your products or services align with those principles.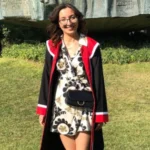 Hello, I'm Cansu, a professional dedicated to creating Excel tutorials, specifically catering to the needs of B2B professionals. With a passion for data analysis and a deep understanding of Microsoft Excel, I have built a reputation for providing comprehensive and user-friendly tutorials that empower businesses to harness the full potential of this powerful software.
I have always been fascinated by the intricate world of numbers and the ability of Excel to transform raw data into meaningful insights. Throughout my career, I have honed my data manipulation, visualization, and automation skills, enabling me to streamline complex processes and drive efficiency in various industries.
As a B2B specialist, I recognize the unique challenges that professionals face when managing and analyzing large volumes of data. With this understanding, I create tutorials tailored to businesses' specific needs, offering practical solutions to enhance productivity, improve decision-making, and optimize workflows.
My tutorials cover various topics, including advanced formulas and functions, data modeling, pivot tables, macros, and data visualization techniques. I strive to explain complex concepts in a clear and accessible manner, ensuring that even those with limited Excel experience can grasp the concepts and apply them effectively in their work.
In addition to my tutorial work, I actively engage with the Excel community through workshops, webinars, and online forums. I believe in the power of knowledge sharing and collaborative learning, and I am committed to helping professionals unlock their full potential by mastering Excel.
With a strong track record of success and a growing community of satisfied learners, I continue to expand my repertoire of Excel tutorials, keeping up with the latest advancements and features in the software. I aim to empower businesses with the skills and tools they need to thrive in today's data-driven world.
Suppose you are a B2B professional looking to enhance your Excel skills or a business seeking to improve data management practices. In that case, I invite you to join me on this journey of exploration and mastery. Let's unlock the true potential of Excel together!
https://www.linkedin.com/in/cansuaydinim/