Risk Management in Binary Options Trading: How to Minimize Your Losses
If you're interested in binary options trading, managing your risk correctly is essential. Every successful trader knows that minimizing losses and preserving capital should be the main goals of any trading strategy. Whether you're a newbie or a seasoned trader, make sure to check out binaryoptions.com for binary options trading tips, including risk management. 
Binary option traders must take into account a variety of factors when they make decisions, including asset allocations and market volatility, to implement an effective risk management plan. In this blog post, we will explore the various techniques and strategies sophisticated traders use to maintain their investment portfolio's safety while taking advantage of potential returns on their investments.
Understand the Risks of Trading in Binary Options
Trading in binary options can be a tempting investment opportunity, but it's important to understand the risks involved before diving in. Unlike traditional options, binary options offer a fixed payout based on a "yes" or "no" outcome, making it seem easy to profit. 
However, the highly unpredictable market can lead to significant losses. It's crucial to do your research and understand both the market and the potential broker before investing any money. Keep in mind that promises of high returns with no risk are likely too good to be true.
Know Your Strategies and Set Limits
As a binary options trader, it's important to have a deep understanding of the different trading strategies available. These strategies can ultimately make or break your trades, so it's crucial to know when to execute them. 
One popular strategy is the "straddle," which involves purchasing a put option and a call option on the same asset at the same strike price and expiration time. This allows traders to profit in either direction in the event of significant market movements. 
Another popular strategy is the "hedging" technique, which involves opening two opposing positions at the same time to reduce overall exposure to market volatility. While knowing these strategies is important, it's equally essential to set limits for yourself and stick to them. 
This could include limits on investment size, maximum loss, or even daily trading time. By setting boundaries for yourself, you can mitigate risk and increase your chances of success.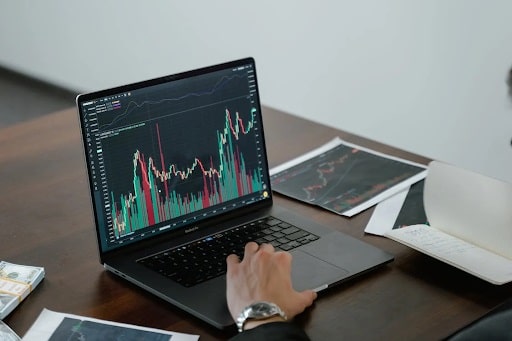 Utilize Risk Management Tools
Roll Over and Early Exit are two features commonly used in binary options trading to manage and reduce risks. Roll Over allows traders to extend the expiration time of their binary option trade if they believe the underlying asset's price may change in their favor before the new expiration time. Roll Over can be used to increase the chance of a successful deal, but it also comes with additional costs. 
Early Exit allows traders to exit a trade early, before the expiration time, if they believe it is not going in their favor. Early Exit can be used to minimize losses and lock in profits, but it also comes with costs. 
Both Roll Over and Early Exit are useful tools for managing risk and maximizing profits in binary options trading. However, traders should use them wisely and with caution, as the fees associated with these features can add up and affect the overall profitability of the trades. Additionally, it's important to thoroughly understand the terms and conditions of using these features before deciding to implement them in a trade.
Diversify Your Investment Portfolio
Investing can be a tricky game, and that's why diversifying your portfolio is so crucial. While binary options might be tempting, it's important not to fully focus on just one type of investment. 
By branching out and exploring different options, you can reduce your risk and potentially increase your returns. This means looking into stocks, bonds, real estate, and other options that align with your financial goals. 
Diversification is about creating a well-rounded portfolio that can withstand market shifts and economic changes. So, take the time to research your options and consider expanding your investments to create a stronger financial future.
Keep Detailed Records of All Trades
As a trader, keeping detailed records of all your trades is crucial. Not only does it help you stay organized, but it also provides valuable insights into your trading performance and helps you make more informed decisions moving forward. 
By keeping track of things like the date, time, and price of each trade, as well as the reason behind it and any relevant market trends, you'll be able to pinpoint areas where you excel and areas where you could improve. Plus, having a clear record of your trades can make it easier to file taxes and prove compliance with regulations. 
Bottom Line
Binary options trading can be a profitable endeavor when done properly. By following these simple steps, you will be well on your way to potentially successful trades in the binary options market.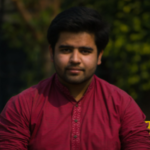 Adhar Dhaval is experienced portfolio, program and project leader with demonstrated leadership in all phases of sales and service delivery of diverse technology solutions. He is a speaker sharing advice and industry perspective on emerging best practices in project leadership, program management, leadership and strategy. He is working for the Chair Leadership Co.
Tags:
#ExcelCharts
#ExcelDashboard
#ExcelFormulas
#ExcelFunctions
#ExcelTemplates
#ExcelTipsAndTricks
#ExcelTutorials
business