Production and Safety of Automation in the Forging Industry
The forging industry had come a long way from when traditional tools were the only way to manufacture prototype parts. Forging has even more benefits with Automated Forging Line when it comes to rapid prototyping due to the automation in the forging industry. Automating the forging technique has significantly influenced the present forging capabilities and safety of workers. Consequently, most manufacturers continuously upgrade their machines from solid-ball die-forgers, hammers, vertical presses, and horizontal forging machines.
With the advent of Industry 4.0, considerable transformations have occurred in the forging industry. As a result, manufacturers now efficiently execute tasks perceived as difficult or impossible with the manual process and improve workers' safety. These enhanced technologies allow manufacturers and product designers to manufacture prototype parts in large and small volumes faster.
How Does the Forging Line Automation Affect Productivity and Safety?
Various industries, such as the medical, aerospace, and automotive, utilize automated forging operations in their rapid prototyping services. Now, forging automation increases production speed and, volume, overall quality while ensuring workers' safety.
Forging Line Automation allows the integration of various functions within a single forging line, producing customized parts with superior quality within a shorter time cycle.
Die changing in a forging operation typically comprises several steps like changing out forging dies, trim tooling, etc., which occurs when moving from producing one forged part to the other. Automated forging machines like the trim presses have robotic arms, which help prevent production delays affecting trim removal quality. This automation, industrial robots, and other motorized technology allow manufacturers to efficiently meet customers' Just-in-time demands.
Automatic forging in Automation in the Forging industry doesn't require multiple setups and time compared to the conventional forging method. It helps to create quality parts at competitive costs per piece while moving through the different production stages with high speed, accuracy, and improved safety.
The hammer consistently hitting the hot metal element to form applies tremendous force, and an employee being at the hammer is very dangerous. Likewise, the extremely high temperatures in the workshop can adversely impact the workers' health. However, the forging process is fully automated, which puts an end to these dangers. Robots now handle the feeding of hot metal elements to the hammer while sensory solutions detect the presence of anomalies within the working machine, ensuring the safety of the operators.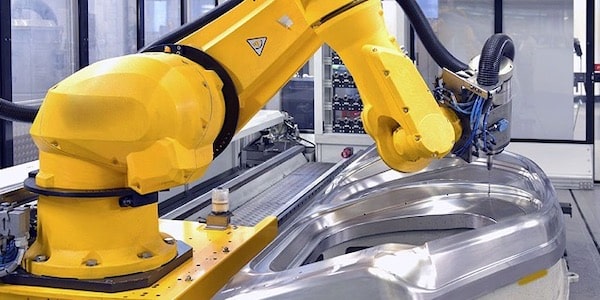 Which Forging Components Are Ideal for Automated Forging Line
Automating forging tools such as the Hot Forging Presses keeps the mold damage rate minimal while ensuring the consistent forging of small and large parts. Likewise, you can safely control the impact energy of forging machines like Electric Screw Forging Presses. This allows a short transmission chain and good guide ability ensuring safety while maximizing production.
Although Automation in the Forging is a complex system that requires meticulous design and integration of different parts. However, if properly installed, it allows the safe production of high-quality forged parts. Below are standard automated forging components in the forging lines:
This system transfers raw materials and finished products within the forging line. It usually comprises conveyors, robots, and other tools programmed to transfer materials safely.
This process usually heats metals to a specific temperature before they are easily malleable. A typical automated forging line possesses a heating system such as gas-fired or induction furnace capable of quickly and moderately heating materials to a preferred temperature.
The forging press is the core of the automated forging line. It usually forms the heated metal into preferred shapes using great force. However, depending on the production process's requirements, they are of varying sizes and capacities.
Cooling System of Automation in the Forging Industry
Cooling is the next step after forging the metal parts, as it helps to prevent deformation or any other faults. However, a standard cooling system can be air- or water-based, depending on the specific application requirements.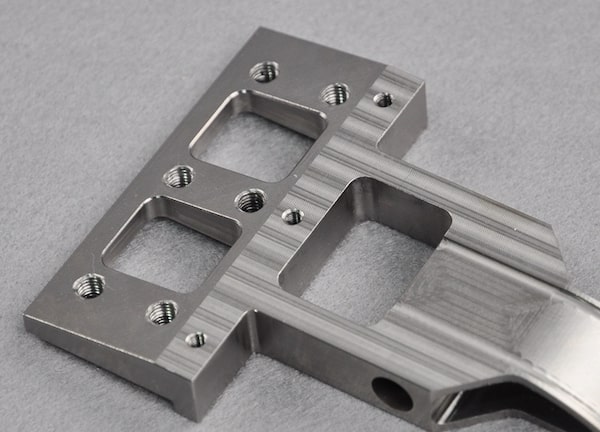 The quality control system within the forging line helps to ensure that the forged parts meet the required standards. These often comprise cameras, sensors, and other tools that can detect faults or other issues with the forged products.
Automation and Control Systems
The automation and control system is advanced and controls the forging process. It monitors and controls different aspects of the process in real time to ensure a consistent and efficient production process.
Factors to Consider to Ensure Production and Safety in Automated Forging Line
Here are some critical factors that can contribute to productivity and employee safety within the forging automation lines:
Material Preparation in Automation in the Forging Industry
The quality of your chosen material may affect the safety and production of the automated forging process. As a result, it is advisable to use high-quality materials that are free of contaminants and defects. The material preparation procedures must be carefully considered to eradicate hazards such as material jams and collisions during the forging operation.
Utilizing the Appropriate Process Technology and Quality Assurance
When forging metal parts, ensure you use the ideal process compatible with the material and preferred results. Also, make provisions for quality assurance mechanisms to check and regulate the forging operation to prevent errors. Real-time monitoring and feedback systems make detecting and rectifying errors during forging processes easier.
Good Mold and Tooling Management in Automation in the Forging Industry
Maintaining good mold and tooling management is crucial to ensure consistent safety and productivity within the automated forging line. Conducting periodic maintenance and inspection of molds and tools helps to eliminate breakdowns and malfunction risks, which usually lead to accidents or downtime. Also, handling molds and storing tools properly helps avoid damage, ensuring they are fit for subsequent use.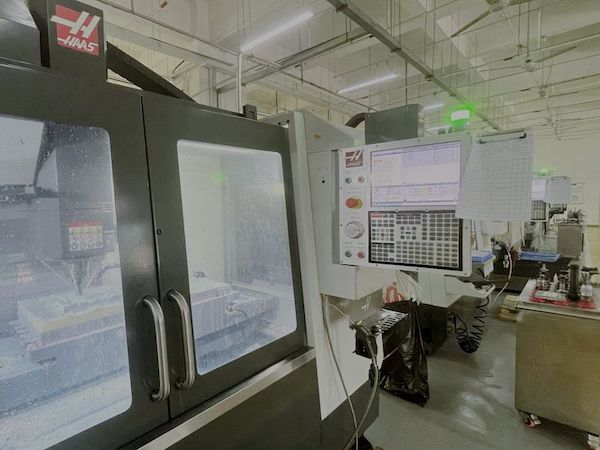 Conclusion on Automation in the Forging Industry
The forging automation allows manufacturers to manufacture prototype parts in low and high volumes, increasing production rate and accuracy while eliminating production risks and accidents. This automation reduces labor costs and time required for product quality testing and inspection, optimizing production time for faster delivery.
Thus, this Industry 4.0 platform is the solution the forging industry needs to overcome the manual forging complexities. With AI, supercomputers, and robots, faster production and employee safety in the forging industry are guaranteed now more than ever.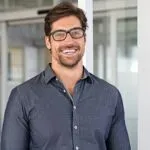 David is a dynamic, analytical, solutions-focused bilingual Financial Professional, highly regarded for devising and implementing actionable plans resulting in measurable improvements to customer acquisition and retention, revenue generation, forecasting, and new business development.
Tags:
Automated Forging Line
Forging Components
Forging Line Automation