Outsourcing Software Development in Eastern Europe: The Basics
Are you willing to seek a software outsourcing company in Eastern Europe? Outsourcing software development in Eastern Europe has marked a rapid growth over the past years. And rightfully so. Outsourcing companies in Eastern Europe adopt new technologies and are not comparable with those in Western Europe and the US. There are many benefits you will gain from outsourcing development that you might not think of before. We have prepared this article to help you learn the basics and start outsourcing as soon as possible. We will review the possibilities for outsourcing software development in Eastern Europe and all the basics you need to know. Let's dive right in.
Everything You Need to Know Before Outsourcing Software Development
Before outsourcing software development in any region, companies should be well aware of many factors that could make their experience difficult. You have to keep in mind that outsourcing in different regions can make some parts of the business easier while other parts can become harder to deal with as you are dealing with a completely different culture. However, this difference doesn't have to be negative. As long as you are prepared for such differences, they can help your company thrive like never before.
Good Value for Money
With outsourcing and off-shoring becoming more and more normative in business today, the primary goal of doing so is no longer just to save money. Instead, firms look for locations that will yield skilled labor at competitive costs while allowing for a one-stop-shop for their needs. This gives companies the ability to save money on labor while meeting their requirements through a streamlined approach. This means that you can outsource skilled personnel while saving money. You are not giving up on the quality of work by saving money.
Educated Personnel
Outsourcing can be a blessing for companies that want to save time and money, but it makes sense for enterprises that cannot find the talent they need domestically. To outsource effectively, companies will want to develop relationships with workers from other countries. You might find the talent you have been looking for all along in a different country. By working closely with these individuals, organizations can train employees from other cultures and learn from them as well.
Time Zone Difference
When it comes to the development process, the team's scattered globe-spanning location can complicate matters. Emails are easy to send, but they are also easy to misinterpret, leading to miscommunications that could have been prevented with a personal meeting. Even video conferencing is sometimes not enough, as body language and tone of voice are hard to convey over the internet. Different time zones can make it difficult to set up meetings or urgent emails might be answered quite late. In this case, it is important to find a common ground when working with employees from other countries to prevent such problems.
Communication
When it comes to product development, overseas teams often have communication issues. This is because people in different places often speak differently and use different words for the same things. The same goes for cultural differences. Because of this, it's important to make sure that everyone on your team understands how to do their job well. You might want to set up a system where every employee can see their tasks clearly. These tasks should be written with simple and clear language to prevent misunderstanding. 
Outsourcing Software Development in Eastern Europe: Does It Sort the Situation?
Eastern Europe software development outsourcing has been praised for many reasons. But what makes it so good and powerful?
It Is Worth the Investment
When considering your outsourcing options, it's essential to understand the difference between low price and good value. While it is tempting to hire the cheapest developer on the market, who will often not give you a product that fits your needs correctly, you must consider what you are getting for the cost of the product. 
While you may save money by hiring a team from South Asia or Southeastern Asia, those savings might be wiped out if those teams do not contribute to the quality of your product. You usually get high-quality service for a low cost when working with an employee from Eastern Europe.
No Language Barrier
When working with employees from other countries, the language barrier can become a serious problem. Misunderstandings can negatively affect the workflow and the quality of the end product. Eastern Europeans are non-native English speakers, but most of the time, their excellent grasp of the language makes communications more accessible. This is where, for example, Latin America falls short. 
European Values
Eastern European software development firms provide services to Western European and North American companies. These firms understand the Western business culture and know what deadlines and communication standards to adhere to in order to ensure success for their clients.
There Are Cultural Similarities
Eastern European culture is a perfect mixture of Eastern and Western cultures. Cultural differences might sound like a factor not worth considering, but finding common topics with your partners is quite important, especially if you have worked with remote teams you can't talk about anything besides work. Working with Eastern European employees will give a common cultural ground but also enough differences that will broaden your world view. 
Outsourcing Software Development in Eastern Europe: Conclusion
Outsourcing software development in Eastern Europe is getting traction. And it comes as no surprise. While Eastern European outsourcing companies share similar business values and work in similar time zones with their Western European counterparts, developers, on the other hand, share many similarities with their colleagues from the parent company.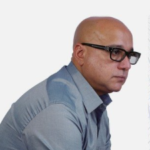 With more than 20 years of progressive experience as Program Manager and Project Manager had led complex IT projects/programs in a wide variety of industries in America, Latin America & Italia.
Mario Bisson Andini is an advanced Program Manager who is the founder of Bisson Training.
Tags:
outsourcing
outsourcing development
outsourcing software development