Manage Remote Offices Successfully
Establishing and then trying to manage remote offices appears to be a daunting experience. Strategic planning and organization help you successfully manage your company's remote offices. Take a moment to examine the following things to develop a transition plan for remote employees.
Establish Document Sharing Policies
Speak with your Information Technology Department about the networking challenges for remote offices. Build a system to ensure all employees can access their local office network and the corporate network. Your IT team must develop secured document sharing policies so all employees can access files from remote desktops or mobile devices.
Develop an Employee Experience Brand
Your marketing department develops a product message and image; create a similar strategy for your internal team. This is especially important if you merge two or more companies. You want to communicate to staff that a new company is being developed rather than forcing new team members into your legacy system. Great ways to build a cohesive employee brand include:
Develop a comprehensive employee onboarding program for all locations.
Determine budgets for employee incentive programs, like holiday parties, based on the number of team members, not the office location.
Send trainers from the corporate office to remote locations to communicate new company policies or information.
Integrate Human Resources Across Locations to Manage Remote Offices
Every remote office employee needs access to an HR representative. While you may not have the funding to manage an HR department in each location, establishing personnel policies across all offices is critical to your company culture. Make sure corporate representatives visit remote branches consistently. Don't reserve these trips for staff reductions or benefits changes. Assign a corporate representative for each remote location. Ask them to build rapport and maintain an open-door policy. Employees should know the name of their HR representative and feel comfortable contacting them with any questions or concerns.
Offer Customizable Benefit Options
While keeping a cohesive employee brand is favorable, it is also necessary to recognize that different geographic locations have different benefit needs. Consider tailoring your benefits package to meet your employee's needs, such as:
Offer flex time in areas where employees have lengthy commutes
Discuss paid time off policies for communities frequently impacted by severe weather
Make sure that health insurance provides in-network benefits for employees working at remote offices
Communicate Expectations Before Starting to Manage Remote Offices
Use consistent and creative communication tools to keep remote employees from feeling disconnected from the corporate office. Create an online community hub where employees access human resources documents, onboarding training, and corporate communications. Start by hosting weekly staff meetings with all employees. Record meetings and post them on the employee portal.
Encourage Positive Work Life Balance
Burnout is real, especially for employees in remote locations. Closely monitor the working hours of employees. Interactions between employees in different time zones are challenging. The time difference can cause employees to work additional hours. Try to schedule meetings during mutual hours of operations when you manage remote offices. Prepare for urgent situations when a salaried employee must extend their working day. For example, you could offer flex time, a gift card, or an additional bonus. Hourly employees are compensated at their pay rate, but management should look for other reward systems.
Delegate Responsibility and Authority
It is easy to fall into micro managing remote employees. Micromanagement puts more responsibilities on your shoulder, which keeps you from other high-priority activities. Take the time to review your management style, and make sure you delegate responsibilities and authority to remote employees. Some ways to make sure to give your employees the tools they need for peak performance include:
Remember, there is no perfect way to complete a project. If the final product meets your specifications, give employees the authority to work on the project how they see fit.
Visualize yourself as a coach. Coaches train team members so they are prepared for the game and follow up with a post-game analysis.
Trust your employees. Give new team members the responsibility to complete small assignments before giving them a larger project. If workflow mandates that you must assign a larger project to an untested employee, break the job into smaller steps.
Promote Teamwork Between Locations
Video conferences are an easy way to get all employees together when you manage remote offices. Build a schedule of company-wide meetings at least weekly where all employees hear the same information and work together. These meetings allow you to recognize high-performing individuals and teams.
Managing across multiple offices takes a little effort and a lot of creativity. Think outside of traditional management responsibilities to see how you can better lead your remote employees to success.
Provide the Right Resources
Ensure that your remote offices have the necessary resources, equipment, and infrastructure to perform their tasks efficiently. This includes reliable internet connections, appropriate hardware and software, and access to relevant information and resources.
Set up Regular Performance Reviews
Conduct regular performance reviews to evaluate individual and team performance. Provide constructive feedback, recognize achievements, and address any challenges or concerns. Performance reviews help maintain accountability and ensure alignment with organizational goals.
Encourage Knowledge Sharing to Manage Remote Offices
Facilitate knowledge sharing among remote teams by establishing platforms for sharing best practices, lessons learned, and new ideas. Encourage collaboration, peer learning, and cross-functional communication to leverage collective expertise.
Provide Training and Support to Manage Remote Offices
When you manage remote offices, team members may require additional training and support to adapt to remote work environments. Offer training programs, webinars, and resources to enhance their skills and address any challenges they may face.
Regularly Evaluate and Adapt
Continuously assess the effectiveness of your remote office management strategies. Seek feedback from remote team members and make necessary adjustments to improve processes, collaboration, and overall performance.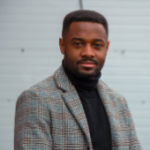 I am a Civil Engineer in HES Consultancy Limited, experience as Director and Resident of Works and Technical, Financial and Administrative Project Audit. I have skills in the area of Procurement, Tenders and Contracting. I am PMP and PRINCE2 Certified. Monitoring and Control with the Earned Value Method.
Tags:
how to manage remote employees
manage your remote employees
managing remote offices