How to Start a Career in Blockchain Technology?
Blockchain expertise is one of the most popular skills according to the latest skills index and is one of the most demanding positions in the United States. Ten years ago, only a few people were aware of blockchain technology which has become an important career path for professionals. If you want to understand how to start a career in blockchain technology, keep on reading to explore the opportunities.
What is Blockchain Technology?
Bitcoin was created ten years ago when Blockchain was integrated with other revolutionary technologies to produce cryptocurrencies. It was the first time Blockchain has been combined and introduced. Blockchain records data and is an encoded, dispersed database. The recorded data is alike to computerized records. One of the benefits of Blockchain is that it's an automated record and plus, is available on a wide range via a large number of computers. What is more, Blockchain is also practical for transferring property items, contracts, money, etc. without any need for other people in government or bank agency. Due to stable features, the information entered cannot be changed afterward.
Looking for a Career in Blockchain?
The distributed database of Blockchain Technology has been seen as a game-changer, with many individuals staking their reputations and fortunes on it. It has the ability to boost transparency in the health, sectors of production and decreasing fraud cases for enterprise applications, which include financial systems. Blockchain carries a minimalistic approach with itself to access the information. The potential to create a new business should inspire people to go over basic aspects of their context of business. Characteristics such as immutability, reliability, trustworthiness, as well as privacy, make Blockchain available to every sector. As of today, blockchain technology becomes a shining career opportunity for experts. Potential employers include banks, accountancy firms, startups, tech firms, and governments.
How Does it Work?
Simply, Blockchain can be compared to a Google spreadsheet that is shared by a large number of systems all over the world. The spreadsheet is linked to the internet, and if a transaction occurs, the details are documented in the spreadsheet's rows. After getting linked to the internet, anyone with a technical device can access the spreadsheet. In the era where cryptocurrency is getting more dominant, the process of transferring each data is called a 'transaction' and the place where all these records are stored is called a 'shared ledger'. Each transaction is affirmed via a peer-to-peer network of nodes, a distributed system. Moreover, it also makes use of the consensus algorithm model, which includes certain objectives. Below, you can find some of these objectives;
Equal Rights
Collaboration
Participation
Co-operation
Activity
Coming to an agreement
To begin with, it is necessary to explain the key theory. You are offered a set of cryptographic keys intended to be your identity. One of the two keys is called the private key while the other is the public key. When they are integrated, they give you a digital signature. The public key acts as a notification so that the others will recognize you. The private key will provide you a digital identity so that you will be able to do a transaction. But you have to use both public and private keys. Every time a transaction happens, it is automatically authorized by a person who has a private key.
How to Learn Blockchain?
People will apply Blockchain to their computing skillset using this app. The great thing about this strategy is that you don't need to know how to code to use this technology. As a result, curious people will study Blockchain and use it for personal or technical reasons in the future. Finding the basic fundamentals that are behind this global movement is a stronger approach to understanding Blockchain. Basically, this is a disruptive technology that has the potential to significantly alter one's life, and investing in Blockchain technology can pay off in the long run. However, the manner in which it is initiated must be approached with caution. If you want to build your career in the area of blockchain, it is essential to understand some specific terms.
The Basics
Until now, you surely would like to know the easiest way to learn Blockchain. Below, there are some specific basic terms that you have to be familiar with;
Blockchain – It's usually a series of bricks. Of block includes any kind of value or data that is encrypted and processed without the use of a central authority.
Decentralized and Distributed Ledger – A system that is not authorized by any central authority.
Consensus Mechanism – This is a way for a decentralized network to reach a consensus on a set of basic goals.
Miners – Users who mine for blocks or approve them on their systems.
Aside from the words mentioned above, you should be aware of the computer science studies that have been conducted on blockchain technologies. Cryptography, Distributed Computing, and Mechanism Design are three of these areas.
Career Opportunities In Blockchain
If you are new to blockchain technologies, most probably you are not aware of the career opportunities and key positions. Here below are a few of them;
Blockchain Developer
Blockchain Solution Architect
Blockchain Project Manager
Blockchain UX Designer
Blockchain Quality Engineer
Blockchain Legal Consultant
Cryptography
Cryptography is the field of study which searches for ways to set up a trustworthy interaction among computer systems. Here's a figure to demonstrate the magnitude of cryptography: a single piece of knowledge in Bitcoin cryptography can be worth up to $300,000,000,000. This digital movement will continue to outperform more conventional ways of safeguarding the knowledge and assets that our society values. Since the private and public keys are cryptographically secured, it is virtually difficult for anybody to hack them. Therefore, it can be said that cryptography is an important aspect of Blockchain. As a result, mastering cryptography before learning Blockchain is recommended.
Conclusion
Here we discuss how to start a career in blockchain. Despite the fact that Bitcoin is the most popular use of Blockchain technology, it has much wider and more important potential than cryptocurrencies. For certain individuals and organizations, it may be a modern invention, but it is on the brink of causing a revolution in the worlds of technology and finance. Although several companies have begun to use Blockchain in different fields, even more, are only now becoming aware of the possibilities. Every day, new applications are being tried and reviewed, adding to the excitement of this exciting technology. Blockchain can reshape infrastructure and people's lives for the better until these technologies are made open to society. Whether you are a beginner or an expert, a career in blockchain is an attractive opportunity worth effort. Share your insights with us through the comments section regarding how to start a career in blockchain.
See Also
Blockchain in Project Management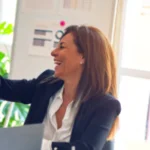 Valencina has more than 25 years of experience as an IT consultant with a great focus on enterprise application UI/UX. She has experience working across multiple industries, acting both in an advisory role, as well as hands on in the technical build of solutions. Valencina is the co-founder and COO of Nitera Training Services.
Tags:
Blockchain
Blockchain Technology
Career in Blockchain