How to Effectively Utilize Python in Excel: A Comprehensive Guide
Python programming language has gained immense popularity in various fields, including data analysis and automation. Its versatility and ease of use make it a powerful tool for enhancing the functionalities of applications like Microsoft Excel. By integrating Python with Excel, you can unlock advanced capabilities that can significantly streamline your workflow and data processing tasks. In this article, we will explore the various ways to effectively utilize Python in Excel to supercharge your productivity.
1. Integrating Python and Excel: A Seamless Blend
Python and Excel, when used in conjunction, create a dynamic duo that opens up a world of possibilities. Whether you're a data analyst, business professional, or researcher, the synergy between these two tools can revolutionize the way you handle data. Through the right libraries and techniques, you can bridge the gap between Excel's user-friendly interface and Python's robust programming capabilities.
Python as a Macro Language: Traditionally, Excel used VBA (Visual Basic for Applications) for creating macros. However, Python offers a more modern and versatile alternative. With libraries like xlwings, you can write Python code that interacts with Excel, automating tasks and adding complex functionalities with ease.
Enhanced Data Analysis: Python's data manipulation libraries, such as Pandas, provide powerful tools for cleaning, transforming, and analyzing data. By importing your Excel data into Pandas DataFrames, you can leverage Python's vast ecosystem for statistics and machine learning.
Interactive Visualizations: Combining Python's data visualization libraries, like Matplotlib and Seaborn, with Excel's interface can lead to interactive and informative visualizations. You can create dynamic charts directly in Excel using Python-generated data.
Streamlined Reporting: Automate the process of generating reports by using Python to extract data from various sources, process it, and populate predefined Excel templates. This ensures consistency and saves time compared to manual data entry.
2. Getting Started with Python in Excel
Before diving into the more advanced aspects, let's cover the basics of setting up Python in Excel.
Installing Required Libraries: To begin, ensure you have Python installed on your system. Then, install libraries like xlwings and pandas using package managers like pip. These libraries act as bridges between Excel and Python.
Writing Your First Excel Macro in Python: Using xlwings, you can start small by automating simple tasks. For instance, you can write a Python script that opens an Excel file and performs basic operations like formatting or data extraction.
Importing Excel Data into Python: With the Pandas library, importing Excel data becomes a breeze. You can use the read_excel function to load Excel sheets into Pandas DataFrames. This lays the foundation for advanced data analysis using Python.
Running Python Code from Excel: Thanks to xlwings, you can run your Python code directly from Excel. This integration allows you to trigger Python scripts using custom Excel buttons or shortcuts, providing a seamless user experience.
Creating Interactive Visualizations: Integrating Matplotlib and Seaborn with Excel can add a new dimension to your data presentations. By visualizing Python-generated data directly within Excel, you can create interactive dashboards without extensive coding.
3. Advanced Techniques for Excel and Python Integration
As you become comfortable with the basics, it's time to explore more advanced techniques that leverage the full potential of Python in Excel.
Web Scraping and Data Retrieval: Python's libraries, such as BeautifulSoup and Requests, enable you to scrape data from websites directly into Excel. This is particularly useful for regularly updated datasets or live information.
Real-time Data Updates: Using Python's abilities in fetching real-time data from APIs or databases, you can create Excel sheets that are automatically updated with the latest information. This is invaluable for financial models and dynamic data tracking.
Natural Language Processing (NLP) in Excel: Integrate NLP libraries like NLTK or spaCy with Excel to analyze text data. From sentiment analysis to content categorization, these tools can extract meaningful insights from textual information.
Machine Learning Models in Excel: Python's machine learning libraries, such as Scikit-learn, can be utilized to build predictive models. By integrating these models into Excel, you can make data-driven decisions directly within your spreadsheets.
Custom Excel Functions with Python: Python's flexibility allows you to create custom functions that can be directly used in Excel formulas. This enables you to extend Excel's built-in functions with your own, tailored to specific analytical needs.
4. Best Practices for Python-Excel Fusion
To ensure a seamless integration and productive experience, consider the following best practices:
Keep Code Modular and Documented: As your projects grow, maintaining modular and well-documented code becomes crucial. This makes it easier for you and your team to understand, troubleshoot, and extend the functionalities.
Regularly Update Libraries: Python libraries evolve, and so should your projects. Regularly update the libraries you use to ensure compatibility and take advantage of the latest features and bug fixes.
Optimize for Performance: Efficiency is key, especially when dealing with large datasets. Use Python's optimization techniques and consider parallel processing to speed up tasks that involve substantial computation.
Test Rigorously: Before deploying solutions in a production environment, thoroughly test your code. Excel-Python integration can sometimes lead to unexpected results, so robust testing is essential.
Stay Curious and Explore: Python's ecosystem is vast, and there's always something new to learn. Stay curious and explore the latest libraries and techniques to continuously enhance your Python-Excel projects.
In conclusion, the fusion of Python and Excel presents a powerful toolkit for data analysis, automation, and visualization. By embracing Python's capabilities, you can elevate your Excel experience and unlock new dimensions of productivity.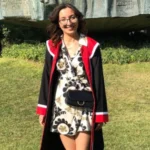 Hello, I'm Cansu, a professional dedicated to creating Excel tutorials, specifically catering to the needs of B2B professionals. With a passion for data analysis and a deep understanding of Microsoft Excel, I have built a reputation for providing comprehensive and user-friendly tutorials that empower businesses to harness the full potential of this powerful software.
I have always been fascinated by the intricate world of numbers and the ability of Excel to transform raw data into meaningful insights. Throughout my career, I have honed my data manipulation, visualization, and automation skills, enabling me to streamline complex processes and drive efficiency in various industries.
As a B2B specialist, I recognize the unique challenges that professionals face when managing and analyzing large volumes of data. With this understanding, I create tutorials tailored to businesses' specific needs, offering practical solutions to enhance productivity, improve decision-making, and optimize workflows.
My tutorials cover various topics, including advanced formulas and functions, data modeling, pivot tables, macros, and data visualization techniques. I strive to explain complex concepts in a clear and accessible manner, ensuring that even those with limited Excel experience can grasp the concepts and apply them effectively in their work.
In addition to my tutorial work, I actively engage with the Excel community through workshops, webinars, and online forums. I believe in the power of knowledge sharing and collaborative learning, and I am committed to helping professionals unlock their full potential by mastering Excel.
With a strong track record of success and a growing community of satisfied learners, I continue to expand my repertoire of Excel tutorials, keeping up with the latest advancements and features in the software. I aim to empower businesses with the skills and tools they need to thrive in today's data-driven world.
Suppose you are a B2B professional looking to enhance your Excel skills or a business seeking to improve data management practices. In that case, I invite you to join me on this journey of exploration and mastery. Let's unlock the true potential of Excel together!
https://www.linkedin.com/in/cansuaydinim/