7 Points to Look at Before Choosing an Association Management Software
When an organization operates on outdated association management software, the effects are felt by stakeholders. Outdated software limits the ability to communicate effectively with members. As a result, engagement opportunities in the organization get negatively affected.
Association management software is a central database housing the functions of an association. It's an all-in-one management tool, consisting of an association website builder. It enables associations to streamline their organizing, event planning, and financial reporting efforts.  
Many organizations have association management software or membership management software. The two platforms act as a hub for small membership activities. Many organizations choose an MMS or AMS to replace an excel sheet to track members' data.
Membership Management Software
A membership management software enables organizations to automate the management of members. It offers things like email systems, website builders, invoicing, and event management. Some of the best membership management software are:
ClubExpress – It's used by professionals in the real estate, legal, sports, and health sectors.

MembershipPlanet – It's best for midsize companies.

Wild Apricot – It offers customized membership levels and group membership for teams, families, or companies.

Hivebrite – It offers excellent membership management platforms for nonprofits and university organizations.

Growthzone – It enables organizations to secure new clients and make sales.

Veryconnect – It provides a dedicated solution to membership management and communication for universities.

MemberClicks – It's a comprehensive database and event management system. It has website creation tools that give your membership club a professional feel.
A membership management software comparison enables you to figure out the best software.
Before selecting an AMS, it's important to understand what the organization requires. These requirements can be determined through communication with leaders and other stakeholders.
Association Management Software is provided by Association Management Companies. AMCs provide management services and operational support to trade associations and professional societies. They help associations to grow by offering expertise, staffing, and resources. These services allow associations to provide value and relevance to members.
Association Management Companies
The following is a list of association management companies that provide association management services.
Association Management Inc.

Catchpoint Management Solutions

Diehl & Co, LLC

Free Range Nonprofit Solutions

Hartmanagement, Inc.

Innovative Management Concepts, Inc

SBI Association Management
Considerations When Selecting the Best Association Management Software
With many options available, choosing the best association management software can be overwhelming. Considerations must be made as the decision can affect the growth of the association.
We understand what a daunting task it is to choose the best AMS. That's why we put together the following tips to make your job easier. 
Let's get right into it.
1. Consider Organizational Needs
There's no one-size-fits-all when it comes to association management software. Because of this, developers are always working to improve the products. It may sound like a good idea to get the latest version, but find out if you'll need some of the functionalities.
Selecting the best AMS is a team and not an individual effort. Thus, stakeholders should gather insights and together decide on the best solution.
Assuming you have event management issues, the software you choose should be able to streamline all processes. It should also enable you to have data in a central location. Features to look out for in this case would be easy event registration. Mobile optimization would also help you reach your members on time.
A mobile-friendly platform eases communication. The size of an association and the number of people to use the software must be considered.
2. Establish an Initial Budget
"Initial" because associations set baseline budgets, then later on come across a must-have technology. This forces them to increase the amount they're willing to spend.
The cost of An AMS ranges from a few thousand dollars for a small staff to millions of dollars for a bigger staff. Organizations requiring extensive customization, integration, and data migration will need a costly AMS.
There's a solution for every budget. Thus, you should establish a range and put your priorities in order.
3. List Your Requirements
Listing your requirements helps you to select the best software. It's by doing this that you'll know whether the software features will help the organization. You'll also determine if it will help you engage and keep your current membership.
Be detailed in lifting your needs to enable the providers to qualify you. The worst thing that can happen is for you to realize the software is missing a key component when it's too late.
4. Evaluate the Vendors
Once you've figured out the software's ability to meet your needs, look at other considerations. The following questions should help you determine the best vendor.
What kind of training does the AMS offer?

Is there a steep learning curve?

Is the AMS adding new features and are they making the product better?

Will they be around if you need them tomorrow?

How competitive is the price?
Ensure these and any other questions of concern get answered before signing on. Choosing an AMS shouldn't be a time-consuming affair. But you must do your due diligence and make an informed decision.
5. Member Experience
The AMS should support flawless digital interactions with members. The best association management software provider applies the user experience design. With that, members get the freedom to control their digital experience.
This includes the ability to 'self-serve" with intuitive navigation when performing common activities. These activities include paying dues, registering for events, editing profiles, and contact information.
6. Conduct Research
Apart from brainstorming, conducting the proper research before making the final decision is vital. Failure to do so will have you crafting a request for a proposal with hundreds of questions. Now, what makes this even more terrible is that;
It wastes the provider's time. Most of the established providers will not spend time on an RFP with obvious questions.
It wastes the association's time. For every AMS provider, you bombard with hundreds of questions, you'll have to spend more time reading. Yet answers to those questions may not give you the insights you need in making the right decision.
To avoid wasting time, take advantage of the abundant information on the internet. Compare the features listed on your project charter, with those on the AMCs website.
Most AMCs conduct demos of their product for any qualified leads. Once you narrow your list down to less than 10 providers, reach out and request one.
7. Present to Your Stakeholders
Once you've researched and narrowed your options, present your case to stakeholders. Answering their questions and doing follow-ups will enable you to choose the best AMS. Your best choice should occur where functionality, price, and intangibles intersect.
At this stage of the process, you're just at the beginning of what will hopefully be a 10-year journey. There's still the contract negotiations to hash out, then the software implementation. Finally, you have to train your team on how to use the association management software. 
Final Thoughts
Choosing the best AMS is crucial for associations. Apart from better membership management, your team gets a lot of support. System integration enables the centralization of processes for higher efficiency.
Understanding your needs prevents you from investing in software that won't be useful. So, do not ignore conducting research. Finally, purchase your software from a reputable provider, who'll give you value for money.
With the best AMS, your association will lead as an innovative and relevant authority.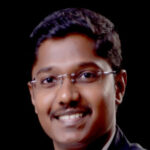 Dan has hands-on experience in writing on cybersecurity and digital marketing since 2007. He has been building teams and coaching others to foster innovation and solve real-time problems. Dan also enjoys photography and traveling.
Tags:
Association Management Companies
Association Management Software
Membership Management Software