How to Build a Career in AI?
Artificial intelligence is one of the fastest-growing segments of the IT job sector. Due to its popularity on television and in film, AI is the top choice for first-year college students who intend to build a career in technology. But it takes planning and hard work to acquire the necessary skills.
It helps to know the lay of the land if you're hoping to enter the profession. While there are shortages in some industries, competition for entry-level positions can be high. Future practitioners need to stay focused while in college. Those who opt for the self-study approach should speak with a licensed counselor to craft a detailed plan of action for landing a worthwhile job that has a career path.
Choose the Right Major
There's a myth about artificial intelligence, the impact of machine learning, and computer programming in general. Many students assume that they need to take advanced mathematics courses or major in math to excel in IT. While that assumption is at least partly accurate for software engineering and a few other sub-categories of computer studies, there's no requirement that AI careerists be math geniuses. Most in the profession have had an introductory calculus course, but many have not gone beyond that level.
While there are no specific majors that serve as an ideal starting point for a career in AI, students are safe following any of the computer programming paths offered by colleges and universities. The best way to forge a path and select the right grouping of classes is to speak with an academic at your school. If you are pursuing individual study outside the academic setting, pay a licensed counselor for guidance about which online or in-person courses to take.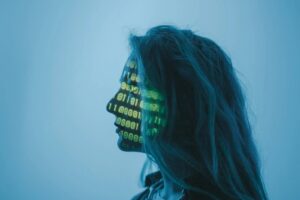 Refinance College Loans
Having more money to spend can make a difference in the lives of new graduates who are putting in long hours at their new IT job in the artificial intelligence field. But those who refinance student loans can add breathing room to their monthly budgets by lowering loan payments. That's because the new loan, after the refinancing process is complete, comes with lower payments and usually includes more favorable terms all around. When working adults aren't constantly worried about personal finances, they tend to perform better on the job and move up the career ladder at a faster pace.
Take Advantage of Internships to Build a Career in AI
During or immediately after college, pursue paid internships in the industry. Technology is one of the best career fields for finding opportunities to train on the job as an intern. While pay is usually lower than for a typical position, interning is an excellent way to get into a company, see how it works, make critical contacts, and learn about specific jobs. Keep in mind that many summer internships lead to offers for full-time, permanent employment. Today's tech growth companies are currently suffering from a shortage of talented newcomers. If you possess basic skills and can demonstrate them in a real-world setting, it's possible to turn a short-term work assignment into a full-blown career opportunity.
Assemble a Portfolio
Whether you log hours as an intern or do side jobs for an online job agency, maintain a portfolio of all completed work. Resumes are good, but they're not enough to land a solid tech position in the real world. Remember to remove proprietary information from any item you include in a portfolio. Keep an indexed list of all types of projects you've worked on.
Work with an Employment Agency
Employment agencies deliver valuable services to job seekers for building a career in AI. Don't worry about paying fees because employers take care of that. Your job is to work with an agent and choose which interviews to attend from the ones they offer you.
Few candidates turn down the chance to speak with a hiring agent, so make the most of every opportunity that comes your way. Agents are experts at assessing personal skills and giving direction to new graduates, so listen to what they say and take any online or in-house interview seminars they have available. Expect help with constructing a resume, learning how to respond to questions from interviewers, dressing for a formal meeting with a corporate hiring agent, and more.
Join Professional & Business Societies
In the information technology world, there are dozens of professional societies. Identify the ones that are relevant for your niche of artificial intelligence, like the Data Science Association, Association for the Advancement of Artificial Intelligence, and many others. Be sure to ask for student discounts if you are still in college. Most associations offer low-cost or free membership for those who are still earning a degree. Note that some organizations are by invitation only, while others are open to anyone working or studying within the discipline.
Build a Powerful Resume to Find a Career in AI
If your career goal is an AI-related position, be specific when constructing a resume to build a career in AI. Hiring agents want to know the particulars about the classroom training and special coursework you've taken. Note whether the credits were within a formal degree program or not and remember to label each one.
Include common skills acquired along the way, like machine learning, programming languages, and AI-oriented projects. Note on the document that you have a portfolio available for viewing as well as several professional references. Do not supply prospective employers with portfolios or reference names unless they ask. No one, HR (human resources) people especially, wants to be inundated with information. If you make it far enough up the ladder of consideration, they'll ask for more data and documentation.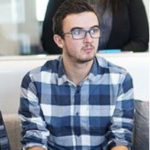 11+ years strategic communications, marketing, and project management experience. I am a trainer at StarWood Training Institute, focusing on online courses for project management professionals.
Tags:
building a career in AI
career in AI tech
have a career in AI