How AI Marketing Can Improve Your Brand's Marketing Strategy
Artificial Intelligence and digital marketing are rewriting history in many ways. What was once impossible is now possible with advanced software and intelligent machines. AI gives you more output while minimizing input. The combination of artificial intelligence and digital marketing is redefining business. Artificial intelligence for brand marketing strategy lets you analyze the effectiveness of marketing campaigns and tasks. Its actionable insights help you make better decisions faster. AI marketing enables brands to engage and communicate with their audience in real-time – ensuring that they develop a deep and meaningful relationship with their customers and increasing sales revenue.
In that sense, Artificial Intelligence is rewriting the rules of marketing and technology. Machines are capable of producing more output with minimal human interaction. Artificial Intelligence and digital marketing are still changing the world, but not the way you think. The real change comes from the power of new software and intelligent machines that get more yield from less effort. Your customers have already adopted AI. If you don't catch up with the latest trends, your business will suffer. The top digital marketing companies are using machine learning to discover insights that lead to optimal brand marketing strategies and tactics.
Want to see how AI marketing can affect brand marketing strategy? Read on!
Image Recognition & AI Marketing
Today the machines are good at recognizing people, objects, and places in images. They can perform a variety of tasks like humans. The list includes classifying images, detecting and segmenting images. Image recognition technology has various applications like facial recognition and objects recognition. It is also present in text detection. With AI image recognition systems, libraries can digitize valuable books from past centuries. Google, Microsoft, Facebook, Apple, and Pinterest are already using it to take their brands to greater heights.
When customers visit stores, an AI image recognition system helps you mark their visits. You can use this data to update your buyer personas. Image recognition helps give personalized product recommendations. They can track individual features in images to give customers the specifications they are looking for. Image recognition technology also helps companies to classify images. They don't have to categorize them manually. AI can recognize particular features in thousands of images.
Content For Each One's Taste
When your customers visit your stores, you know what they like and what they don't. But you can't remember the preferences of a thousand people. AI marketing helps you generate content to match one's taste. YouTube is one example where AI helps cater to customer taste. Many times, you will find videos you have been searching for, for a long time. AI helps in providing you with recommendations based on your watch history.
You can also arrange for alternate products when the product customer wants is not there. The customer will not get frustrated and will consider the alternative. You can also use AI to send text notifications when the product they need is available. Get the digital marketing services of a company to personalize your content.
AI Enhances the Search Experience
Previously it was not easy to find what you wanted on Google. You have to type the exact keywords to fetch the relevant results. Your search experience was also affected by intrusive and spammy ads. Google is changing the way people find information. The company frequently updates the algorithm to enhance the user experience. Even if you use an adjacent term and not the exact one, you will get relevant results. Spelling errors are no problem, as Google gives you suggestions.
All this is possible only with AI. Marketers benefit a lot from this as they have powerful tools to know what their customers want. Big brands like Amazon and Netflix are also giving product recommendations by understanding user intent. Amazon recommends similar products after you search for your favourite one. Work with an SEO agency in India to optimize your site for the engines.
AI Marketing Improves the Quality of Your Campaigns
With AI, you can monitor your campaigns and get valuable insights. The machines can tell you what works and what does not. You will know where to spend and where to cut your expenses. AI can provide you with suggestions about ad titles for your campaigns. It can also give suggestions about the right visuals, layout, and copy. AI helps you create dynamic ads. You will create different ad types for different customer segments.
The plus in this technology is that AI will automatically change the ad type for a new user. Each user will get an ad that matches their interests. You can set rules, and the software will stop bidding when the rule gets broken. Work with an SEO agency in India to optimize keywords.
Chatbots For Excellent Customer Support
To take customer support to the next level, you can add chatbots. Customers will get frustrated if you keep them waiting for a long time. Your customer representatives cannot attend to all customers at the same time. Therefore, they can't be present 24/7 to help answer customer queries. Chatbots, help you answer queries in the absence of representatives. You can feed answers to the most common questions. The bots will use it to answer users.
The bots can also understand customer intent based on past behaviour and purchase. It will feed on the data to get relevant insights. With these insights, it can answer customers promptly. Bots are less prone to make calculation errors which could cost you a lot. They also don't get tired or frustrated since they lack emotions. They can run 24/7 with total efficiency. In this way, chatbots help marketers have success with their strategy. You can also get the digital marketing services of a company to manage chatbots.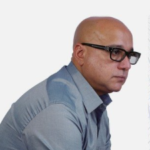 With more than 20 years of progressive experience as Program Manager and Project Manager had led complex IT projects/programs in a wide variety of industries in America, Latin America & Italia.
Mario Bisson Andini is an advanced Program Manager who is the founder of Bisson Training.
Tags:
Artificial Intelligence
marketing
marketing strategy