When you need to compare two or more data sets, an Excel comparison chart can be an incredibly useful tool. It allows you to easily visualize the differences and similarities between different data sets, making it easier to analyze and draw conclusions. In this article, we'll cover the basics of creating a comparison chart in Excel, including step-by-step instructions and best practices for optimizing your chart.
Section 1: What is a Comparison Chart in Excel?
A comparison chart is a visual representation of two or more sets of data that allows you to compare and contrast their similarities and differences quickly. Excel is a powerful tool for creating these charts, as it allows you to easily input and manipulate data and customize the chart's appearance to best suit your needs.
Section 2: How to Create a Comparison Chart in Excel
Step 1: Gather Your Data
Before you can create a comparison chart in Excel, you need to have your data ready. This might involve inputting data directly into Excel, or importing it from an external source. Be sure to organize your data clearly and logically, with each data set in its own column.
Step 2: Select Your Data
Once you have your data in Excel, select the cells containing the data you want to use in your chart. You can select multiple columns or rows by clicking and dragging your mouse across the cells you want to include.
Step 3: Insert a Chart
With your data selected, click on the "Insert" tab in the Excel ribbon, and then select the type of chart you want to create from the "Charts" section. Excel offers a wide variety of chart types, including bar charts, line charts, and scatter charts, among others.
Step 4: Customize Your Chart
With your chart inserted, you can begin customizing it to suit your needs best. This might involve changing the chart type, adjusting the colors and fonts used, or adding titles and labels to make the chart easier to read.
Section 3: Best Practices for Creating a Comparison Chart in Excel
Keep it Simple: A cluttered chart can be difficult to read and interpret. Keep your chart simple by using clear and concise labels, and avoiding unnecessary elements.
Use Consistent Scales: When comparing multiple data sets, it's important to use consistent scales to ensure accurate comparisons.
Highlight Differences: Consider using color or shading to highlight the differences between data sets, making it easier to draw conclusions.
Choose the Right Chart Type: Different chart types are better suited for different data types. Be sure to choose the chart type that best suits your data and analysis needs.
Test and Revise: Don't be afraid to experiment with different chart types and designs, and revise your chart as needed to ensure it effectively communicates your data.
Section 4: Conclusion
A comparison chart in Excel can be a powerful tool for visualizing and analyzing data. By following best practices for creating these charts, you can create a clear and effective tool for comparing and contrasting different data sets.
Creating the Best Comparison Charts In Excel
Excel is a powerful tool that enables you to create various comparison charts, aiding you in visualizing data and making informed decisions. Here are some types of comparison charts that can be created in Excel:
Firstly, Column Charts, which are an excellent way to compare data across categories. They are easy to create and can be used to display changes over time, compare various products or services, or highlight differences between groups. Secondly, Line Charts, which are ideal for showing trends over time. They can track changes in sales or revenue or compare different products or services.
Thirdly, Bar Charts are similar to column charts but compare data within categories rather than across categories. They are frequently used to display data for a single point in time, such as sales figures for a particular quarter. Fourthly, Pie Charts, which are ideal for displaying how data is distributed across different categories. They are useful for demonstrating market share, budget breakdowns, or the distribution of different types of customers.
Additionally, Scatter Charts are useful for showing the relationship between two sets of data. They can identify correlations between different variables, such as the relationship between advertising spend and sales. Finally, Radar Charts are useful for showing multiple data sets on the same chart. They are frequently used in sports analytics to compare various players across multiple metrics.
Bonus: Year Over Year Comparison Chart In Excel
A Year-over-Year (YoY) comparison chart is an excellent way to analyze changes in data over two or more years. Here's how to create a YoY comparison chart in Excel:
Gather the data for the years you want to compare.
Organize the data into columns with one column for each year.
Select the data you want to include in the chart.
Go to the "Insert" tab and select the chart type you want to use, such as a column chart or a line chart.
In the "Design" tab, click on "Select Data."
In the "Select Data Source" window, click on "Add."
In the "Edit Series" window, enter a name for the series and select the data for the first year.
Click on "OK."
Repeat steps 6-8 for the data from the second year.
Go to the "Axis Titles" option in the "Layout" tab and label the X-axis as "Year" and the Y-axis as "Data."
Format the chart as needed, such as adding colors, labels, and titles.
A YoY comparison chart can help you identify trends, track growth or decline, and make informed decisions based on changes in data over time.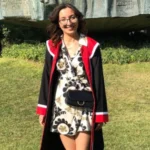 Hello, I'm Cansu, a professional dedicated to creating Excel tutorials, specifically catering to the needs of B2B professionals. With a passion for data analysis and a deep understanding of Microsoft Excel, I have built a reputation for providing comprehensive and user-friendly tutorials that empower businesses to harness the full potential of this powerful software.
I have always been fascinated by the intricate world of numbers and the ability of Excel to transform raw data into meaningful insights. Throughout my career, I have honed my data manipulation, visualization, and automation skills, enabling me to streamline complex processes and drive efficiency in various industries.
As a B2B specialist, I recognize the unique challenges that professionals face when managing and analyzing large volumes of data. With this understanding, I create tutorials tailored to businesses' specific needs, offering practical solutions to enhance productivity, improve decision-making, and optimize workflows.
My tutorials cover various topics, including advanced formulas and functions, data modeling, pivot tables, macros, and data visualization techniques. I strive to explain complex concepts in a clear and accessible manner, ensuring that even those with limited Excel experience can grasp the concepts and apply them effectively in their work.
In addition to my tutorial work, I actively engage with the Excel community through workshops, webinars, and online forums. I believe in the power of knowledge sharing and collaborative learning, and I am committed to helping professionals unlock their full potential by mastering Excel.
With a strong track record of success and a growing community of satisfied learners, I continue to expand my repertoire of Excel tutorials, keeping up with the latest advancements and features in the software. I aim to empower businesses with the skills and tools they need to thrive in today's data-driven world.
Suppose you are a B2B professional looking to enhance your Excel skills or a business seeking to improve data management practices. In that case, I invite you to join me on this journey of exploration and mastery. Let's unlock the true potential of Excel together!
https://www.linkedin.com/in/cansuaydinim/
Tags:
#ExcelCharts
#ExcelDashboard
#ExcelFormulas
#ExcelFunctions
#ExcelTemplates
#ExcelTipsAndTricks
#ExcelTutorials