Blockchain Career Roadmap and the Role of Blockchain Certification in Career Growth
The quest for a career in blockchain can become easier with a clearly defined roadmap. Find how a blockchain certification can support your career goals now. The radical progress of the digital economy has been supported by blockchain and new offshoots of innovation in information technology. As cryptocurrencies come closer to mainstream adoption, the applications of blockchain in the metaverse and web3 solutions have been gaining attention. The continuously increasing demand for blockchain professionals for blockchain jobs and the widening skill gap has fuelled formidable growth in the search for blockchain credentials. 
Do you want to earn a blockchain certification to pursue your career objectives in the field of blockchain? Aspiring blockchain professionals must know their career roadmap along with the available opportunities to chart the perfect course of action. The following post offers an outline of the career development prospects in the blockchain industry and how certifications can help you achieve your objectives. 
Existing State of Career in Blockchain
Before finding the ideal resources to learn blockchain and achieving the relevant certifications, you should learn about the career prospects. Is blockchain a favorable domain to work in? According to a 2022 LinkedIn report, the number of professionals in the blockchain industry increased by almost 76% as compared to the previous year, in June 2022. The report also highlighted that the US, China and India are the top markets with an abundance of blockchain talent. In addition, the report also highlighted the growth rates in job listings for blockchain professionals. 
The estimates of growth in job listings provide ideal reasons to pursue your career in blockchain for capitalizing on emerging opportunities. For example, blockchain-related job listings increased by almost 600% in Spain in 2021. At the same time, other popular locations for blockchain jobs, such as US, Germany and UK, showed promising growth in blockchain job listings. 
Another important highlight from the LinkedIn report draws attention toward talent distribution in blockchain job market. Apparently, around 19% of the blockchain industry workforce have fluency in finance. On the other hand, 16% of the workforce includes technical talent. Other important skills for a blockchain career include business development, sales and IT expertise. The most noticeable aspect of the existing blockchain job market points to the shortage of technical talent. 
Career Options in Blockchain 
The career options available in blockchain are another important concern for any individual pursuing top blockchain certifications for career development. What are the job roles you can pursue in 2023 after obtaining your desired certification in blockchain? Here are some of the top roles you could choose for your career as a blockchain professional.
Blockchain architects

Blockchain or smart contract developers

UI/UX developer

Blockchain Engineer

Crypto community manager

Blockchain analyst or consultant
Blockchain Education for Non-Technical People
According to a new study from Coinbase, the number of blockchain and cryptocurrency-related courses offered at colleges across the globe has dramatically increased. Students from all around the globe will be prepared to close the talent gap as a result of this fantastic news. What about the rest of us, though?
The good news is that taking classes online is convenient and allows you to arrange flexible study hours that work with your hectic schedule. Moreover, because Blockchain platforms split the profits, you might generate money even when you're pursuing education and employment.
How Can a Blockchain Certification Help You?
The diverse career opportunities available for aspiring professionals can encourage any individual to learn blockchain and pursue professional development goals. However, it is also important to know how blockchain certifications can help you build your career. Let us take a look at some important pointers which can solve your apprehensions and doubts regarding blockchain certifications.
The best blockchain certifications can offer recognition for the skills and knowledge of candidates for specific blockchain-based job roles. 

Certifications also provide the opportunity to develop the expertise required to achieve business objectives of employers. 

The advantages of

blockchain certification courses

support learners in developing practical fluency in implementing their skills. 

One of the most obvious advantages of blockchain certifications points to the possibility of better salaries. Certified blockchain professionals are more likely to be the first choices for specific job roles.

The top blockchain certifications could also help you develop fluency in blockchain with the insights of experts. With the opportunity to learn directly from experts, candidates could achieve better learning outcomes and enhance their professional portfolios.
How to Use Blockchain Technology in Your Company?
Using blockchain technology in your organization requires meticulous strategy and execution. If feasible, a chief digital officer (CDO) may advise you on how to incorporate disruptive technologies, such as blockchain, artificial intelligence (AI) and machine learning (ML), internet of things (Io (IoT), the cloud, and cybersecurity, into your organization. By doing so, you will provide your firm with the necessary tools to assist streamline processes and gather relevant data.
Bottom Line
The search for an ideal roadmap for your career as a blockchain professional can land you different options. However, you have to choose a blockchain certification suited to your career objectives for pursuing your desired path. Interestingly, you can choose your career path on 101 Blockchains and choose their certification training courses for achieving your career goals. 
The certifications on 101 Blockchains cover skills required for important blockchain job roles. In addition, you can also explore certifications on NFTs, metaverse and web3 to strengthen your blockchain portfolio. Establish your career objectives and choose the certifications that could help you achieve them.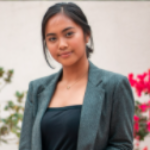 Brantlee Bhide is a project manager at HB Consultancy. She has 16 years of experience working as a project professional across varying industries, countries, and cultures. She operates in both business and technical domains using an approach that she developed.
Tags:
get blockchain certificate
is blockchain certfication worth it
start a career in blockchain