Become a Better Leader with Effective Leadership Skills
What is the main determinant that makes a business successful? Is it the employees? Is it the idea behind it? Or, is it the willingness to take risks? Or is it the quality of the product or service you provide? Of course, every single one of these steps is crucial in determining the success of a business. However, none of these are possible without the presence of strong and transformational leadership with effective leadership skills.
Being a leader is not an easy task. While some people are born with the spirit of a leader, others need to adapt to the conditions and educate themselves on how to be a leader. Even natural-born leaders are obliged to update their effective leadership skills regularly. Following the footsteps of our well-known and acclaimed leaders might be an impactful thing in being a better leader. For instance, leadership quotes are not only efficient in boosting confidence. But also in educating young leader candidates for their successful future. It is also crucial, however, to stay relevant to the spirit of the time. And make sure that you are a leader with a vision who is always prepared for the future.
Having the right mindset, being inspired by other leaders, being adaptable, having strong bonds with your employees, coming up with effective strategies, and making sure you are humble enough to be respected for your personality are some of the universal leadership traits that all leaders must-have. In 2022, however, we all need more specified qualities to be better leaders.
1. Unite your employees around a meaningful goal
Leadership skills are not just about various practices and their results. Concepts such as teaching, coaching, and mentoring are also at the forefront of what a good leader should adopt. As a leader with transformational leadership traits, it is unlikely that you will be able to influence your employees' personal goals or individual goals. However, if you establish your business within the framework of certain values and inform your employees about the mission of their work, you can have much more influence on their career goals than you think.
There are two important reasons behind people's desire to work. To earn money and to add meaning to life. A meaningful mission that you will impose on your business adds meaning to the lives of your employees and brings them together around a purpose. Make sure that each of your employees has a specific role in the realization of this mission.
2. Make employee experience your priority and a part of your leadership skills
Of course, at this point, the importance you attach to the employee experience will also be very effective in determining the significance of this purpose. You can only ensure your employees' commitment to your mission and business by giving their experience the value it deserves. Employees who earn what they deserve both financially and morally are more committed to both the job and the mission. Thus providing a more productive working environment.
3. Always be dynamic, always inclined to adapt
The ability to change in the post-pandemic business world, which remains dynamic, is now seen as a corporate talent. As the famous philosopher Heraclitus once said, the only thing that does not change is the change itself. Therefore, the one who adapts the fastest to any change always wins. At this point, the task of the leaders is to manage and support the adaptation of the employees to the change process and to provide them with the equipment they need in this process. To manage all these, the leader must have the effective leadership skills of being agile, understanding, and, of course, open to change.
4. Build a culture of well-being in your workplace as part of vital leadership skills
In addition to harmony, creating workplaces with a high level of well-being is also among the characteristics of successful leaders. The first thing a leader with transformational leadership traits must do to achieve a well-being work environment is to take care of their physical, emotional, mental, and spiritual health. The next step is to accept that any work order based solely on hard work has no place in the business world of 2022. The demand of the employees is now beyond just working and earning money, it is to spare the necessary time for themselves and to maintain their vitality. It is up to the leaders to meet this expectation. Flexible working conditions, training, and services for financial, spiritual, and social welfare provided by the company can be counted among the steps that can be taken to ensure this order.
5. Build your technology infrastructure to have better leadership skills
There is no doubt that the future depends on technology. And the vast majority of companies and governments are still not ready for the reality that awaits us. So how do we prepare for the future? Of course, by shaping our investments not only on growing our business but also on improving its technological infrastructure. Growing out of the blue is a very attractive idea for any aspiring IT leader with transformational leadership traits. However, any company that grows without sufficient technological infrastructure is doomed to fall behind in the face of the changing world. Growing is important, yes, but making this growth sustainable with the necessary technological infrastructure is much more important.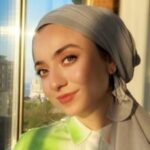 She is a content-creator of ProjectCubicle. She keeps you updated on the latest developments in AI, cryptocurrencies, data science, and more. She lives in Istanbul, Turkey. She is a graduate of Boğaziçi University's Political Science and International Relations department. She had her Masters' Degree at Boğaziçi Univerity's Social Policy department. She is an enthusiast of the tech world with an endless passion for writing on related topics.
Tags:
effective leadership skills list
leadership
Transformational Leadership