A Comprehensive Beginner's Guide Into A Virtual Private Server
One of the most recurring questions during web creation is the relevance of a good hosting plan. Hosting ensures that the entire public has access to a virtual address. When there is good website hosting, your brand can provide the right service to the public. Hosting applies to many areas, including blogs, systems, virtual stores, and websites. The upsides vary from greater security to better performance. VPS – a virtual private server hosting is a specific type of hosting plan that is tailored toward people who have outgrown the features of a shared hosting package. Even if you are not aware of what VPS is, you have nothing to worry about.  This guide will answer certain questions:
What is VPS?

How does a VPS work?

What is a VPS used for?

Types of VPS
Are you set to acquaint yourself with all you can know about VPS hosting? Then, let's dive in!
What is a VPS?
A Virtual Private Server is a virtual operating system that is located in a parent server. It employs virtualization technology to offer dedicated resources to virtual servers.
A Virtual Private Server mimics a dedicated server within a shared server environment. A vpsserver has become a popular choice among users, thanks to its lower cost and improved reliability. In addition to this, users can get root access to the server. This ensures that they are free to install apps while making certain changes without the need to go through the hosting provider, which is so for shared hosting.
With VPS, game makers, programmers, and SaaS providers with greater content can enjoy a secure and affordable environment. 
How Does a VPS Work?
 A Virtual Private Server enables users to run virtualized operating systems from a single machine. 
This web hosting environment adopts similar working principles as a virtualized operating system in which one server will run multiple, virtualized operating systems on just a server. Now, each of these virtualized systems acts as a dedicated server. This form of virtualization can only be possible, thanks to the presence of a hypervisor. 
This could either be computer software, hardware, or firmware, which is capable of creating and running virtual machines. It does this by splitting the underlying physical hardware from the application and operating system of the computer. The host machine is the computer system on which the hypervisor operates. Also, every virtual machine is regarded as a guest machine. 
What this hypervisor does is that it provides these guest machines with a virtual operating system while assuming the role of executing and managing the operating systems of the guest machines. Many features of the computer are adopted to execute this process effectively. These include memory space, network bandwidth, and processor cycles. 
For this reason, a hypervisor is also regarded as a virtual machine monitor.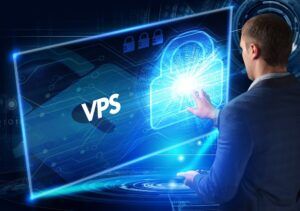 What is a Virtual Private Server – VPS Used For?
Virtual Private Servers have become a popular choice among many web owners due to the wide range of advantages it provides. It offers a wide range of use cases. Some of these are discussed in this section.
Launch Web Application
There is a plethora of reasons for you to run your server environment, besides simply hosting your website. With a VPS server, you can enjoy your own virtual platform for multiple online activities.
For instance, you may wish to have your dedicated game server for your favorite multiplayer games. Using dedicated servers can be very expensive. Rather than using these, you can consider a virtual private server. This can help you host smaller game matches. It can also help you customize a game environment.
However, you must understand that some hosting companies may not allow you to run a gaming server through a VPS. For this reason, you should read the terms and conditions before following this route.
Build Test Environments
In recent times, you will find numerous organizations that are gradually moving away from the traditional methods for building test environments for virtual private server. Gone are the days when these tasks required extra financial investments, as well as separate support. Now, there are many economical options users consider. One of these is the use of virtual hosting
This represents a more convenient means of organizing the testing process. It also comes with certain competitive advantages. Test environments that are deployed depending on virtual hosting remove any downtime of their servers. After all, there is no use for them. Rather, getting the needed virtual resources is possible without necessarily losing quality.
In recent times, many applications are designed to be accessible via a standard internet browser. They must also be scrutinized properly. The application must also be able to replicate top user experience accurately. With the use of virtual hosting to carry out these tasks, you can easily get immediate feedback on the consistency and functionality of a specific solution.
Since the use of dedicated comes with higher costs, virtual servers can provide the necessary features for server setups.
Secondary Storage
There are times when you may wish to create backups for your important files. You realize that it can be expensive to use a cloud storage account. Then, why not consider using a Virtual Private Server as secondary storage? With this, you can easily secure and manage your backups.
Another upside to this is that you can end up getting a cheaper option than a cloud hosting account. This depends on the overall amount of files that must be stored. Yet, you must remember that some hosting providers will not permit users to use their VPS accounts purely for file storage. For this reason, read the terms and conditions of the company carefully before making a decision.
Running a High Traffic Website
This represents a popular use of Virtual Private Servers. Since a VPS is capable of providing more resources for your site – including disk space, RAM, and CPU – than shared hosting plans, your website can become faster and more responsive.
When you add more content to your website, it becomes slower. By upgrading to VPS, you can decrease the load times. Besides this, you can also gain complete control over your virtual server while also installing and removing software as you see fit instead of getting stuck with whatever you are offered by the host.
Why You Should Upgrade to Virtual Private Server- VPS?
Are you employing a shared hosting plan and you are wondering why a virtual private server package is the right one for you? If so, this section will explain better the various reasons why you should upgrade to VPS. Keep on reading!
A greater level of Server Security 
For users in a shared hosting environment, the effect of a cyberattack on a user will be felt by other users in the same environment. These shared hosting plans are typically susceptible to Distributed Denial of Service (DDoS) attacks.
This kind of cyberattack adopts a trial-and-error method to gain access to the username and password of a user. However, the probability of such an attack is significantly reduced in virtual private servers.
More Server Resources for Use
You can count on more server resources to handle different purposes. There is no need to share anytime you upgrade from shared hosting to a virtual private server. This upgrade comes with better reliability and scalability. The ability to manage a sudden heavy workload is offered by a virtual private server.
Full Root Access
For those who may wish to configure their servers, using a VPS is a good starting point. By having complete root access, a VPS can provide you with a flexible testing environment, which can allow you to carry out multiple experiments.
Conclusion on Virtual Private Server- VPS Hosting
The importance of having a good hosting plan has been well-established. With different types of plans available for you to use, it is imperative to understand how they work to ensure that you make the most out of the features they provide. 
It should be noted that having a new website without high traffic should require a shared hosting plan. However, as your website grows, you need more features. Since a dedicated server can be too expensive to consider, why not consider a dedicated server environment that works in a shared hosting server? Again, this is the virtual private server.
In this guide, a lot has been said about a virtual private server, how it works, and the various use cases it offers. Choosing a VPS plan to adopt demands that you consider certain factors, such as the estimated daily traffic to your website, price, and the amount of data storage you need, among other factors.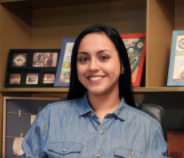 Vice President, İntelligent Design & Consultancy Ltd
Over 12 years of global & rich experience in Portfolio & Program Delivery Management in leading & managing IT Governance, PMO, IT Portfolio/Program, IT Products, IT service delivery management, Budget Management, and more.
Tags:
is VPS better
is VPS better than shared hosting
why use VPS