6 Low-Cost Digital Marketing Tactics for Startups, New Businesses
As a modern entrepreneur, you'll be happy to know that you have more tools and options to promote your business without spending a fortune. You can run social media promos or ads on search engines or collaborate with leading figures in your field.
The key is indeed flexibility. Thus, we've gathered the foremost ways to make your brand known, connect to customers, and build credibility to gain trust. All these are about leveraging digital marketing and related solutions available, accessible, and scalable to you based on your budget.
1. Share Your Knowledge
Use your blog as a platform for educating people about matters you are most familiar with and in line with your business. These informative pieces can include guides, infographics, cost comparisons, articles, and videos. If you don't have an in-house team, work with a professional writer and graphic designer for such posts.
 Those resources can help your audience and build your authority in turn, like a site that other sites can link to. Moreover, relevant and quality content can drive website traffic and search engine ranking.  
Writing for other established blogs or sites is another way to share your knowledge and increase exposure for your business.
 2. Use SEO
It can take time for your website to be more visible online and get more people to read your content. One factor is whether they can find you when they enter a query on Google or if your web page shows up at all.
SEO can help, as it encompasses strategies to optimize your content and page, such that they become more discoverable to people. With SEO implemented, content that is already of great quality becomes easier for people to read and for search engines to index.
This starter guide to SEO shows the basics and practices relevant to Google. It also gives you points to ponder on whether you'll need to hire an SEO professional. 
3. Research Keywords 
Keywords are arguably the building blocks of digital marketing. Your online ads, blog and social media posts, product pages, calls to action, emails, website copy, etc., need those all-important words that best communicate your business to online users. 
Keyword research is about finding the terms that match what your target audience would use when searching for a product or business similar to yours. Researching keywords is also helpful in finding topics to write; you can check a keyword's popularity and difficulty to rank given the top pages that rank using the term.  
It's easier to engage with your audience if you answer what they are looking for and meet their search intent.
4. Promote Your Business with Online Ads
Ads can boost your visibility with all other tactics mentioned here running at the same time. Your online ads will promote what you do best, letting customers know that you are there to solve their pain point. Whether you want more customers or leads, ads can help you accomplish any of these.
Google Ads easily comes up if you're talking about ads that businesses of all sizes use to advertise online. Search ads can get your business to appear in search results for people who are searching for you (or the keywords you target), and you'll pay when someone clicks on the ad.
This sounds simple for beginner advertisers to try and navigate the platform the first time. If you are looking to up your performance at a certain point and maximize your budget for PPC with the most viable bidding strategies, consider teaming up with Google Ads pros.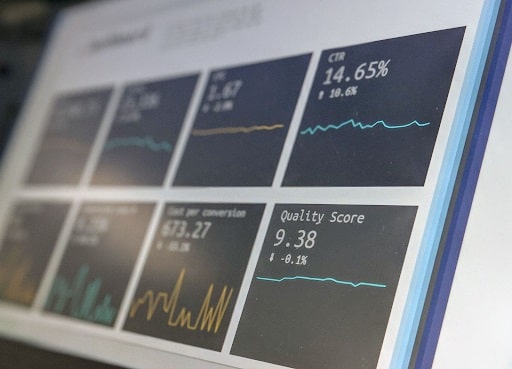 5. Go Local 
If your business is tied to a geographical location, like a cafe and coworking space in City A, set up a local listing. There's creating a Google business profile that appears on Google Maps and Search. Add important information like your business name, contact number, and operating hours, as well as respond to user inquiries. 
Also focus on local searches. Check what customers use to search for a business like yours. A search engine usually provides listings for nearby businesses when a user types "coworking cafe." You can also use keywords that include a geographic location that your business is serving in ads, articles, or social media posts.
Establish linkages with your local community. If you are focused on education and sustainability, look into donating quality refurbished computers to a local school. Or conduct classes on AI and the environment.   
6. Be on Social Media 
Aside from contact details on the website, online users tend to check the social media accounts of a business. They'll check whether the account is active, verified, responsive to customer queries, and engaging enough for them to hit the follow button.  
Maintain an account on every platform that your customers use, and use it for:
Communication: Set your Twitter or Facebook account as a faster way to see what others say about your business and address customer concerns. 

Promotion: Promote your content, contest, newsletter, good news, updates about product development, anything that you want customers to know as a way of involving them. Influencer marketing and advertising can be included in your social media marketing strategy.
Make It Work!
Content is a cornerstone of your digital marketing efforts, supported by the most suitable keywords and SEO. Online presence as delivered by your website and social media can be complemented by involvement in your local community. Ads let users know that you are present.  
Every second, cent, and effort matter in business growth. The tactics above leave a lot of room to determine what works for your business and what can be improved all within what you can reasonably spend for.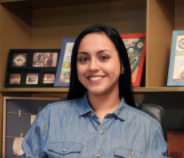 Vice President, İntelligent Design & Consultancy Ltd
Over 12 years of global & rich experience in Portfolio & Program Delivery Management in leading & managing IT Governance, PMO, IT Portfolio/Program, IT Products, IT service delivery management, Budget Management, and more.