6 Business Benefits Of Having A Cloud Service Provider
Cloud computing has dramatically revealed the limitations of traditional IT infrastructures. A business that still relies on these traditional structures is struggling to move and adapt to the changes in the marketplace. This is because their tech environment is lacking in some way and therefore inefficient to respond to these changes. On the other hand, cloud services offer a more reliable and scalable IT infrastructure designed for improved business performance and efficiency. It's also considered more cost-effective, among other benefits. However, to enjoy the benefits of cloud computing services, you need reliable and reputable cloud service providers. Here are the benefits of having a cloud service provider.   
1. Cloud Service Provider Helps with Predictable IT Budget
Cloud service providers offer flexible plans which you can choose from according to your needs and budget. By getting professional help, your IT costs become predictable, and they don't as fluctuate compared to not having a service provider. This helps in creating a more accurate budget, consistent bills, and more predictable business expenses.
Besides, when you have a managed cloud services provider, there's always room for scaling the services depending on your cloud usage. It's easier to work out a customized plan for your precise needs and financial capability. With a constant and predictable IT budget, you stop worrying about emergency expenses. You'll always enjoy robust services minus the concern of high costs.
2. Access To A Reliable IT Infrastructure
A network infrastructure set up for cloud computing is a complex, expensive, and time-consuming undertaking. In addition, if you don't do it properly, you can negatively affect your business efficiency instead of improving it. Having a cloud service provider means you don't have to build an IT infrastructure to host your cloud computing services.
Besides, services providers come with the expertise, experience, and knowledge needed to handle cloud computing. You're assured of reliable cloud infrastructure. Apart from delivering a robust IT infrastructure, you're also assured of 24/7 management. They constantly monitor your network to ensure security isn't breached. 
There are numerous providers, and an online search like Seattle managed IT company will give you results of managed cloud services within Seattle. You can do a personalized search for your area.
3. Automatic And Timely Upgrades
Cloud technology evolves constantly. A cloud computing services network requires constant upgrades and updates to remain usable. However, maintaining an up-to-date infrastructure can be a challenge because of the rate at which cloud innovation is changing. That means that without timely updates, the network infrastructure you built can quickly be rendered obsolete.
Benefiting from the services of a cloud service provider frees you the time you use trying to keep up with the changes. You leave it to them to keep up with the trends and update your network accordingly. Since this is their area of expertise, you can rest assured you'll receive timely updates and upgrades. Besides, they can put the updates into effect automatically without interfering with your service delivery or business workflow.  
 4. Cloud Service Provider Offers Better Network Security
Using cloud computing services for your business comes with new challenges, and the most significant one is cybersecurity. Keeping your network secure is exceptionally crucial in cloud computing. Your network is always at risk of attacks. However, cloud security is complicated, requiring a high knowledge of cybersecurity matters.
Hiring a cybersecurity professional can cost you significantly. But with a cloud service provider, you have all you need to secure your network and data. Your business will have direct access to modern ways of identifying and dealing with cyber threats. You can rely on their knowledge and skills to control access and keep hackers away from your network and data.
5. Disaster Recovery And Business Continuity
Disasters are unpredictable and can hit your business anytime. Therefore, your business must have a disaster recovery plan to help you get back on your feet as soon as possible. A generator and a reliable emergency fuel services is also a must to help your business operate continuously. You need to be able to retrieve, restore, and resume the everyday business processes fast. The sooner this happens, the lower the losses you incur in terms of finance and reputation.
Having a cloud service provider on your side is quite beneficial as you're guaranteed business continuity. They keep your data synced and updated across all platforms such that if one fails, they quickly change over to another. They take measures for your faster recovery from disasters, ensuring minimal disruption, something that's crucial to customer satisfaction and retention.
6. Compliance Support
When doing business on the cloud, you need to keep up with regulations and guidelines on security and privacy compliance. These regulations vary between sectors, depending on the type of information you deal with. It helps if you stay compliant to avoid legal trouble. But once you have a cloud service provider, they'll keep your network and business fully compliant.
Bottom Line
Cloud services are essential to run a business in the present day competitively. But their network infrastructure is complicated and challenging to build and manage on your own. It requires expertise in the field and you need to hire experts in different fields to ensure a stable workflow.
Working with professional cloud service providers allows you to have everything you may need professionally managed. It is also a cost-effective option since you don't have to invest in building and managing your own services. Professional cloud service providers are committed to providing top-notch services as keeping their customers satisfied is their business's lifeline.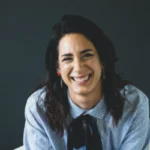 Linda Maltz is vice president of design and consulting at Cuboca, a project management training and consulting organization specializing in construction management and BIM. She is certified Primavera P6 Trainer.
Tags:
Cloud Computing
cloud service provider
cloud service providers
cloud services