Are you a Shopify store owner looking to enhance your local delivery services? Streamlining the delivery process is crucial for customer satisfaction and can significantly impact your business's success. Numerous Shopify apps can help you efficiently manage local deliveries, delivery dates, and delivery time slots. Also, in this article, we have curated a list of the top five Shopify apps that excel in local delivery management. Whether you're a small business or a large enterprise, these apps offer a range of features to optimize your delivery operations.
What is a Shopify Delivery Date App?
A Shopify Delivery Date App is a powerful tool designed specifically for Shopify store owners to manage and display accurate delivery dates for their products. Also, it integrates seamlessly with the Shopify platform, providing an easy-to-use interface for configuring and customizing delivery options based on various factors such as location, shipping method, and product availability.
With 5 Best Shopify Apps, you can offer your customers the convenience of choosing their preferred delivery dates during checkout. This adds a layer of personalization and improves transparency and trust, as customers know when to expect their orders to arrive.
Benefits of Using a Shopify Delivery Date App
Enhanced Customer Experience: By allowing customers to select their delivery dates, you empower them with more control and flexibility. This leads to a positive shopping experience and increased customer satisfaction.
Reduced Cart Abandonment: One of the common reasons for cart abandonment is uncertainty around delivery times. With 5 Best Shopify Apps, you can alleviate this concern by providing clear and reliable delivery date information and encouraging customers to complete their purchases.
Improved Operational Efficiency: A Delivery Date App streamlines your order fulfillment process by helping you manage and allocate resources more effectively. Also, knowing the expected delivery dates in advance allows you to optimize your inventory management and ensure timely dispatch.
Decreased Customer Inquiries: Providing delivery date information upfront reduces the need for customers to reach out to your support team for updates. This saves time and resources, allowing your team to focus on other critical tasks.
Increased Trust and Loyalty: By consistently meeting delivery expectations, you build customer trust and foster long-term loyalty. A positive delivery experience enhances your brand reputation and encourages repeat purchases.
How Does a Shopify Delivery Date App Work?
A shopify local delivery app  integrates seamlessly with your Shopify store, leveraging the platform's features and capabilities. It typically offers a user-friendly interface within your store's admin dashboard, allowing you to configure various delivery dates and time slot settings.
Here's a step-by-step overview of how a typical Shopify Delivery Date App works:
Installation: Install the Delivery Date App from the Shopify App Store and follow the provided instructions to connect it to your Shopify store.
Configuration: Access the app's settings within your store's admin dashboard. Customize the delivery date options based on your preferences, such as minimum notice period, cutoff times, and blackout dates.
Frontend Integration: The app integrates with your store's front, usually by adding a delivery date selection feature during checkout. Customers can choose their preferred delivery dates based on availability and shipping options.
Order Management: Once an order is placed, the app captures the selected delivery date and stores it within the order details. This information is then used for order fulfillment and tracking.
Communication: The app enables automated email notifications to inform customers about their delivery status, including tracking information and any possible updates or delays.
5 Best Shopify Apps for Local Delivery, Delivery Date, and Time
Finding the perfect Shopify app for your local delivery needs can be daunting. To make your search easier, we have compiled a list of the five best apps specializing in local delivery, delivery date, and time management. Let's dive in and explore their features and benefits:
1. NearBuy Local Delivery Date
As the leading app in this category, NearBuy Local Delivery Date provides an exceptional solution for managing local deliveries, delivery dates, and time slots. Also, with its user-friendly interface and robust features, it offers an all-in-one solution for Shopify store owners.
Unlimited delivery and pickup locations can be added effortlessly.
You can establish specific working hours for each location, complete with individual calendars and specific conditions.
Take advantage of configuration options, conditions, and restrictions.
You can easily incorporate your existing Shopify Admin locations into our application with just two clicks.
Effortlessly manage pickup and delivery zones.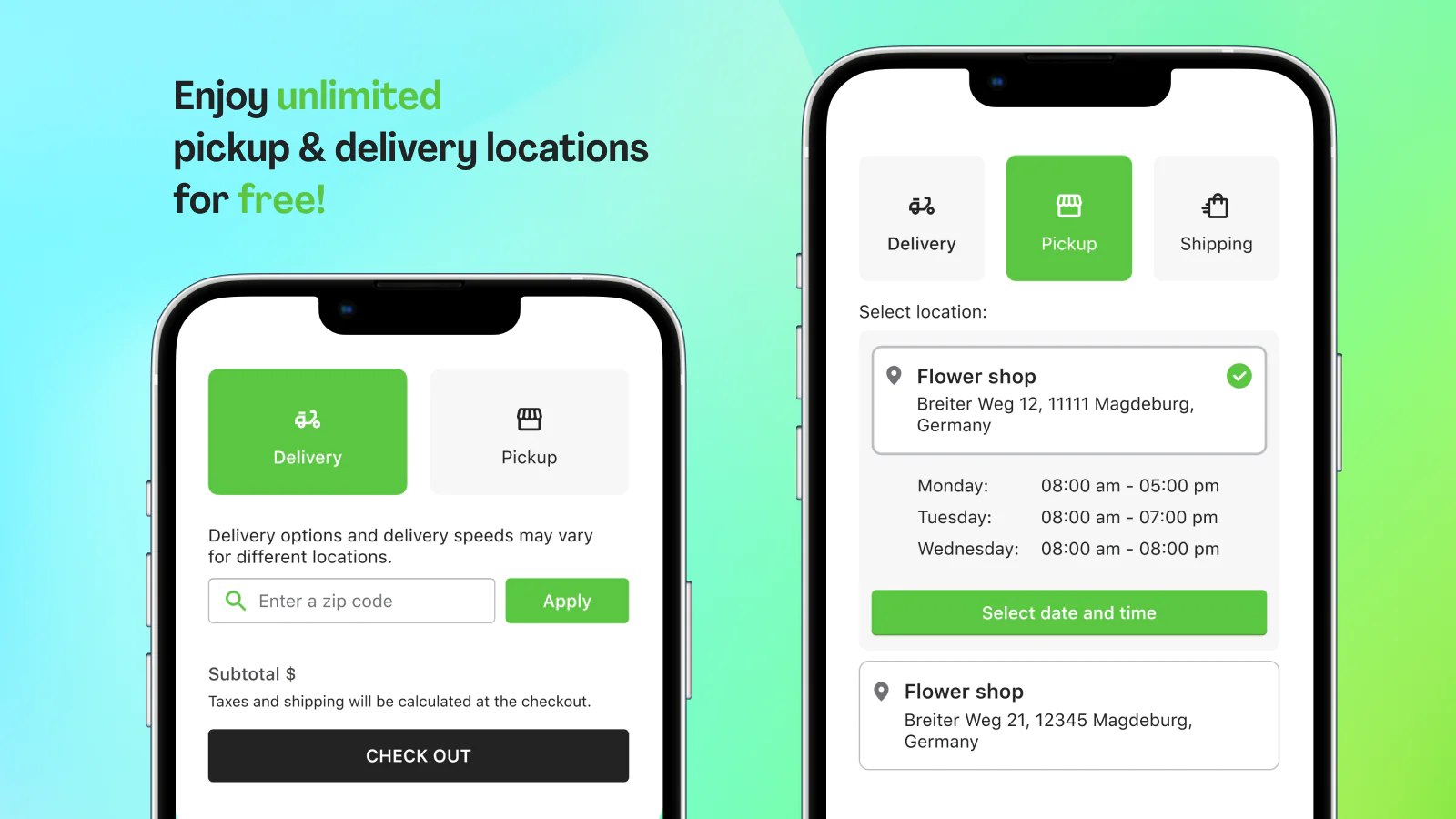 2. ProPickup: Store Pickup By Amai
ProPickup by Amai is a Local Delivery app designed for Shopify Stores with multiple or single locations. It enables customers to select their preferred shipping method and helps them easily locate your store. The app offers flexible scheduling options, post-delivery notifications, and inventory management. Pros include limiting orders per slot and day, setting delivery radius, and adding multiple warehouses. However, users have reported installation issues and a lack of integration with GPay and subscription services.
3. InStore Pickup Local Delivery By LogBase
InStore Pickup Local Delivery by LogBase provides curbside pickup and local delivery solutions. It offers customizable schedules and integrates with Shopify POS apps and Shopify Express. The app supports order filtering, blackout dates, and language translation. Pros include setting delivery rates based on various criteria, limiting pickup and delivery per slot, and imposing delivery restrictions by zip code. However, the app requires customer clarification when a delivery address is not provided.
4. Store Pickup + Delivery By Zapien
Store Pickup + Delivery by Zapiet is a fully customizable Local Delivery app suitable for Shopify stores with single or multiple locations. It enables pickup, delivery, and shipping orders and lets customers choose their preferred date and time. The app supports bulk import/export, automated tagging, and order fulfillment customization. Pros include organizing pickup dates and availability, multi-language support, and convenient order fulfillment features. However, it lacks support for multi-language stores, has stability issues, and has slow customer service.
5. Order Delivery Date By Identixweb
Order Delivery Date by Identixweb allows customers to choose store pickup and delivery based on zip code. It offers customization options, Google Calendar integration, and order-tracking compatibility. Pros include multi-language support, order exportation with filters, and custom tagging. Limiting orders by time slot and the day is also convenient. However, the app offers pricey add-ons, slows down with bulk product uploads, and has reported bugs and slow customer support.
Frequently Asked Questions (FAQs)
Can I use multiple Shopify apps for local delivery management?

Yes, you can integrate multiple apps based on your specific requirements. However, ensuring these apps are compatible and don't overlap in functionality is important to avoid conflicts.

Are these apps suitable for businesses of all sizes?

Absolutely! These apps cater to businesses of all sizes, from small-scale ventures to large enterprises. They offer scalable solutions that adapt to your business's growth and evolving delivery requirements.

Can I customize delivery charges based on different locations?

Yes, most apps provide the flexibility to customize delivery charges based on various factors, including location. This allows you to account for delivery costs based on distance, zones, or other variables.

Are these Shopify apps easy to integrate and use?

Yes, these apps are designed to be user-friendly and offer seamless integration with your Shopify store. They typically provide detailed documentation and support to help you get started quickly.




Conclusion
Efficient local delivery management is vital in meeting customer expectations and fostering business growth for Shopify store owners. To achieve this, appropriate Shopify apps must be utilized to facilitate streamlined operations and enhance customer satisfaction. You can elevate your delivery process by exploring these highly-rated Shopify apps tailored for local delivery, delivery date, and time management. Remember that choosing the right app can significantly optimize your operations, boost customer satisfaction, and ultimately drive the success of your business.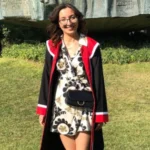 Hello, I'm Cansu, a professional dedicated to creating Excel tutorials, specifically catering to the needs of B2B professionals. With a passion for data analysis and a deep understanding of Microsoft Excel, I have built a reputation for providing comprehensive and user-friendly tutorials that empower businesses to harness the full potential of this powerful software.
I have always been fascinated by the intricate world of numbers and the ability of Excel to transform raw data into meaningful insights. Throughout my career, I have honed my data manipulation, visualization, and automation skills, enabling me to streamline complex processes and drive efficiency in various industries.
As a B2B specialist, I recognize the unique challenges that professionals face when managing and analyzing large volumes of data. With this understanding, I create tutorials tailored to businesses' specific needs, offering practical solutions to enhance productivity, improve decision-making, and optimize workflows.
My tutorials cover various topics, including advanced formulas and functions, data modeling, pivot tables, macros, and data visualization techniques. I strive to explain complex concepts in a clear and accessible manner, ensuring that even those with limited Excel experience can grasp the concepts and apply them effectively in their work.
In addition to my tutorial work, I actively engage with the Excel community through workshops, webinars, and online forums. I believe in the power of knowledge sharing and collaborative learning, and I am committed to helping professionals unlock their full potential by mastering Excel.
With a strong track record of success and a growing community of satisfied learners, I continue to expand my repertoire of Excel tutorials, keeping up with the latest advancements and features in the software. I aim to empower businesses with the skills and tools they need to thrive in today's data-driven world.
Suppose you are a B2B professional looking to enhance your Excel skills or a business seeking to improve data management practices. In that case, I invite you to join me on this journey of exploration and mastery. Let's unlock the true potential of Excel together!
https://www.linkedin.com/in/cansuaydinim/