Project Managing a Housing Development
Housing developments are integral to easing the pressures felt in the property market at the minute. Government targets were set in 2019 to build 300,000 new homes per year by the mid-2020s, but these ambitions have been scaled back in recent months. However, the supply of new homes is still an important focus for the Department for Levelling Up, Housing and Communities. New build developments are cropping up all over the country, and each needs a housing project manager. It's a demanding role with plenty of challenges to contend with. In this article, we explore the role's nature and the many factors that need to be in housing development project.
Why is project management important for housing developments?
Project managers work across a number of industries. But they play a pivotal role in construction settings. Housing developments are often complex and highly-pressured projects to oversee.
New house completion is usually demanded on a relatively short time scale, which leaves little room for errors and delays. Expectations are high too, meaning that budgets and deadlines are often surpassed to meet quality requirements. This leaves the project manager needing to balance all the demands of different stakeholders, from contractors to prospective buyers and regulators.
Many things can go wrong in a housing development. Building mistakes, scope creep, compliance factors and financial issues can all throw the plans off course. It's the project manager's role to evaluate issues and strategise next steps to minimise project disruption. It's certainly not an easy thing to do when there are so many factors to consider.
Stakeholder Management:
Housing developments involve numerous stakeholders, including investors, contractors, local authorities, and the future residents. Project managers facilitate communication, manage expectations, and foster positive relationships to keep all parties aligned with project goals.
Communication and Reporting:
Clear and regular communication is essential to keep all stakeholders informed about project progress, changes, and challenges. Project managers provide comprehensive reports, hold meetings, and facilitate discussions to ensure that everyone is on the same page.
Efficiency and Productivity:
Effective project management streamlines processes, reduces bottlenecks, and enhances productivity. Hence, by optimizing workflows, project managers help expedite project completion and reduce unnecessary costs.
Customer Satisfaction:
Ultimately, housing developments are aimed at providing residents with safe, comfortable, and attractive homes. Project managers focus on delivering a finished product that meets or exceeds customer expectations, leading to high levels of satisfaction among buyers and tenants.
Long-Term Viability:
Housing developments have a long lifecycle that extends beyond construction. Therefore, project managers consider the ongoing maintenance, infrastructure, and sustainability of the development to ensure its long-term viability.
Financial Management:
Housing developments often involve substantial financial investments. Hence, project managers track financial performance, secure necessary funding, and manage cash flows to ensure the project's financial health.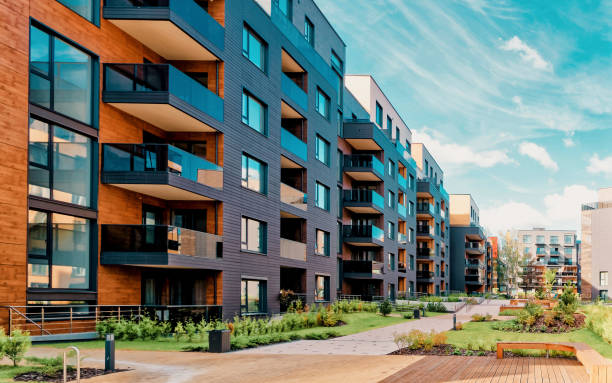 What are the main responsibilities of a housing development project manager?
Development managers are principally responsible for delivering new homes within the established budget and timeline. To reach that objective, they must rely on many different skills and duties.
Thus, communication between parties involved in the development is a key aspect of project management. This can include clients, contractors, prospective buyers, regulators and local communities.
Planning timelines, identifying and evaluating risk, and managing budgets and contracts are all important responsibilities. One day could entail inspecting bathroom showrooms to replace a redundant design feature; the next could be managing stakeholder expectations in meetings all day.
It's a varied role that requires excellent problem-solving, time management, organisational and communication skills, as well as the ability to work effectively under pressure. It's not for the faint-hearted, but it can be an incredibly rewarding role when projects come to a close.
Project Planning and Initiation of Housing Development:

Define project scope, objectives, and deliverables.
After that, develop a comprehensive project plan, including timelines, milestones, and resource allocation.
Secure necessary approvals and funding for the project.

Budget Management:

Firstly, create and manage the project budget, including cost estimation and control.
Monitor expenses, track financial performance, and make adjustments as needed.
Ensure adherence to budgetary constraints.

Team Leadership and Management:

Assemble and lead a project team, including architects, engineers, contractors, and other professionals.
Delegate tasks and responsibilities to team members.
Provide guidance, support, and motivation to keep the team on track.

Contract Management for Housing Development:

Negotiate and execute contracts with contractors, subcontractors, suppliers, and consultants.
Then, ensure that contracts are adhered to, and all parties fulfill their obligations.

Quality Control and Assurance:

Establish quality standards and guidelines for the project.
Implement quality control processes to monitor construction and materials.
Address any issues or deviations from quality standards promptly.

Timeline Management:

Develop a project timeline and schedule that outlines key milestones and deadlines.
Monitor progress and ensure that the project stays on schedule.
Mitigate delays and address issues that may arise during construction.

Risk Management:

Identify potential risks and challenges associated with the project.
Then, develop risk mitigation strategies and contingency plans.
Continuously assess and manage risks throughout the project lifecycle.

Regulatory Compliance:
Ensure that the project complies with all local, state, and federal regulations and building codes.
Lastly, obtain necessary permits and approvals from relevant authorities.
Resource Allocation:

Optimize resource allocation, including labor, materials, and equipment.
Ensure efficient use of resources to minimize waste and reduce costs.
Conclusion on Housing Development Projects
In summary, project management is critical for housing developments because it ensures effective planning, execution, and control of all project elements, from design and construction to legal compliance and customer satisfaction. It is a holistic approach that maximizes efficiency, minimizes risks, and ensures the success and sustainability of housing development projects.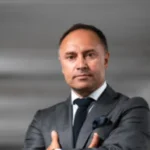 Victor Z Young is a Civil Engineer with 35 years of experience working alongside the executive team of various construction companies. Victor specializes in construction insurance, delay analysis, performance analysis and engineering. He holds a Doctor of Project Management from Northwestern University.
Tags:
housing development
housing project manager