Apple Recycling Program: Is Apple Trade-In Really Worth The Hype?
Apple's recycling program is one of the most popular trade-in programs available, but is it really worth the hype? In this blog post, we'll take a closer look at Apple's recycling program and see if it's worth your time and effort to participate.
The Apple Recycling Program and its benefits.
Apple's recycling program, Trade-In, is an innovative and eco-friendly way to get rid of old Apple products while also being able to receive rewards in return. This program allows customers to trade in devices, such as phones, tablets, computers, and even wearables. It is for recycling or a credit towards their new purchase. Not only does this help the environment by not disposing of potentially hazardous materials from these devices. But it also lets customers benefit from their discarded products by offering rewards ranging from a cash discount on their purchase or even allowing them to donate the proceeds instead.
Furthermore, the program provides free shipping for those who have used this service in the past and have access to the prepaid label.
Overall, Apple Trade In is one of many great examples of how technology can be used in innovative ways to help people responsibly dispose of e-waste and put money back into their wallets. Know more about recycling or cashing in your used Apple device today!
How easy is it to trade in your old Apple products?
The Apple Trade-In program makes it incredibly simple to trade in your old Apple products. All you need to do is identify your device and select a condition-based value. Depending on what you are trading in, you may even be able to upload information regarding its serial number, size, and current condition. After completing the required steps, print out a mailer that usually arrives at your home within 1-2 business days. So you can send in your item and receive payment via an electronic gift card or other form taken by Apple. With Apple Recycling Program's straightforward option for trading devices in for credit or money, it's no wonder why so many people have taken advantage of this great opportunity!
Although Apple often gives the greatest pricing for its goods, using the trade-in system is frequently one of the best methods to optimize the return on your investment. But, it's wise to sometimes check other independent trade-in firm. Since they occasionally provide greater offers. During Christmas, Apple also offers extra gift cards for trade-ins and other incentives. This is a great opportunity to save money on some of the most costly equipment available.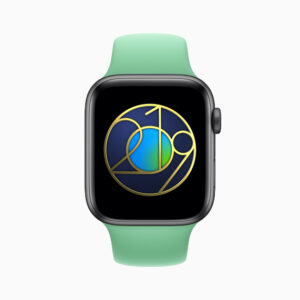 The pros and cons of trading in your old Apple product
The Apple Trade-In program offers an attractive option for users looking to trade in an old device for a discounted price on a new one. However, there are both pros and cons to consider before making a decision. On the plus side, it's an easy way to get rid of your existing device without having to advertise or worrying about meeting strangers. And it also comes with up to a 15% reduction on a new Apple product.
Additionally, traded-in devices are kept from going to landfill. Instead, they are recycled responsibly with parts repurposed and reused where possible. On the downside, you won't get as much money for your trade-in as selling the item yourself. Especially when considering recent events such as Apple no longer accepting iPhones with cracked screens as part of their recycling program. Ultimately, trading in an old Apple product is easy, eco-friendly, and potentially cost-effective. But taking the time to research all available options could save more money in the long run.
Whether or not the Apple Recycling Program is worth the hype
After careful consideration, the verdict on the Apple Recycling Program is that it is absolutely worth the hype. There are numerous benefits to utilizing these programs. Such as not having to worry about adequately disposing of an older device and getting credit for trading in an old device. These two advantages alone make this program worthwhile. But there are more advantages such as cost savings and a straightforward enrollment process that add to the program's quality.
All in all, if you are looking for a safe and convenient way to dispose of and/or trade in an older device, the Apple Recycling Program is definitely worth your time.
Using the Apple trade-in program has many advantages, but there are also many disadvantages. The first and most crucial aspect is that you get credit in the form of gift cards, which you can use to make more purchases from the Apple Store and the App Store. You cannot exchange products for cash, thus there is no method for you to quickly generate a few dollars.
It's also important to keep in mind that sending an item to one of Apple's partners requires shipping and utilizing a number of transportation methods, lengthening the process and increasing the likelihood that it may take days or, worst, weeks, before you get your credit.
Concluding thoughts
Overall, the Apple Recycling Program is a great way to trade in your old Apple products and receive a discount on a new one. It's easy to do, and you're guaranteed to get at least $100 for your old device. While there are some cons to consider, such as potentially not getting a fair market value for your device or paying extra if it's not in good condition, the pros outweigh the cons. If you're looking to upgrade to a new Apple product, trading in your old one through the Apple Recycling Program is definitely worth the hype.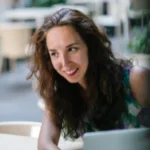 Magdalena Polka is a Business Solution Designer and an Information Technology / Project Management consultant and author with over 15 years of software development, management and project management experience.
Tags:
apple recycling
apple trading program
how to recycle apple products