A Look Into Different Standardized Tests Within Healthcare Education
Most healthcare jobs have several barriers to entry. Some are psychological. The idea of going to school for an extra 4-9 years isn't something that will appeal to the majority of the population. Others are financial (see, "4-9 years of school") while still more are tangible. Clinical experiences. Grades that have to be made. Tests.
In this article, we focus on that last consideration. What tests do you need to pass to get certified as a healthcare worker? The answer to that question would be long enough to fill more than quite a few books.
In the one thousand or so words that follow, we aim to provide a succinct but effective overview of what to expect.
NCLEX: The Whale
While the NCLEX is far from being the only standardized test that healthcare workers will need to pass, it is certainly the one that gets the most attention. This is what awaits every nurse on the other end of their diploma. After all the clinicals, all the studying, they still need to pass this behemoth in order to start working in their chosen field.
Here are some fast facts about the NCLEX:
You can only take it once you've already graduated from college.
It is mandatory in all fifty states and Washington DC.
While state law can dictate the terms of how and when you take your test, most are consistent. This means that the majority of readers will have to wait a minimum of 45 days from graduation before they can take it.
That may feel like a long time for nurses who are eager to start earning, but it's for the best. People who fail the NCLEX are required to wait before taking it again (usually 45 more days, though again, this can vary based on state law).
Most states only allow you to take it a maximum of eight times.
The majority of nurses nail it in one go.
There are many resources available to make the NCLEX easier. Most people benefit from taking it as close to their graduation date as possible because that is when their school learning is freshest in their minds. Even if you need to wait a while, you can benefit from a wide variety of study materials available for free online.
This includes everything from study guides, to practice tests. Also, consider speaking with your school teachers and even people you know who have recently taken the test. They will be able to provide you with valuable information on where to focus your attention.
Medical College Admission Test (MCAT)
The MCAT is focused on assessing the readiness of incoming medical school candidates. This exam evaluates their base knowledge but is also designed to test the way they think. It's focused primarily on various problem-solving and critical-thinking skills that are critical to providing high-quality health care.
The MCAT consists of four sections:
Biological and Biochemical Foundations of Living Systems
Chemical and Physical Foundations of Biological Systems
Psychological, Social, and Biological Foundations of Behavior
Critical Analysis and Reasoning Skills
Medical schools use MCAT scores as an essential component in their admission decisions. Like most other healthcare-related standardized tests, there are various study guides available online. Most people taking the MCATs go in having already achieved an undergraduate (or even graduate degree) in a related field. This provides them with significant base knowledge that will be useful in passing the exam.
Regardless, virtually all medical school candidates will need to do a significant amount of studying to pass the test.
Dental Admission Test (DAT)
Aspiring dentists need to first take the "Dental Admission Test" before they can enroll in dental school. This exam evaluates the candidate's base knowledge of the natural sciences. It also tests their perceptual ability, their reading comprehension, and their quantitative reasoning.
Dental schools use DAT exams to assess the students' aptitude and general ability, always with the goal of providing valuable insights into their potential as a dental professional.
Pharmacy College Admission Test (PCAT)
Pharmacy schools use the PCAT to determine which applicants meet their qualifications. This test measures knowledge in the categories of biology, chemistry, and quantitative reasoning. It is considered a very difficult test, specifically designed to weed out applicants in the very competitive field of pharmaceutical work.
Applicants are required to have attained an undergraduate before applying for admission into pharmaceutical school.
Passing the Test
We could go on. And on. And on. There are hundreds of tests and certifications. Some are designed to sort applicants for specific educational paths. Others are required for people trying to earn specific types of certifications.
For example, if you would like to specialize as a nurse practitioner, you will usually need to take standardized tests to get your certification.
Some of these exams require a specific score, while others are positioned-based, mandating that you fall within a specific percentage of test takers. Neither admission criteria is easy. These exams are there to test already exceptionally bright students to make sure they are qualified to work some of the most sensitive and challenging jobs in our communities.
If you are interested in becoming a healthcare professional but find the idea of standardized testing daunting, you aren't wrong to be concerned. But while all of the tests highlighted above are difficult, they are also well-trodden. There are loads of practice tests and study guides available to help students get ready for these exams.
Take the prep work seriously. There's a reason the NCLEX makes test takers wait a while before they can take their test. It's hard work that demands proper respect and preparation. Make it your job. Study every day. Follow the charted course with practice materials. Perhaps just as importantly, know when to pump the breaks and just take care of yourself.
Eat right. Get good sleep. Do whatever it takes to reduce stress in a healthy and productive manner. You've got this.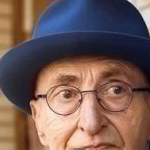 Irwin Michael Reston is an expert who has more than 30 years of experience in optimizing businesses, inspiring individuals and improving human resources departments. He established the BlueLight Consulting Limited to provide learning and training service worldwide.