7 Tips To Build Trust And Effective Communication With External Vendors
Your reliable vendors are as important to your success as your trusted suppliers. But to maximize these professional relationships, you need the right tools in place. These 7 tips to build trust and effective communication with external vendors will put you on the right track.  
Communicate Clearly & Regularly to Build Trust in Vendors
Communication that is regular, clear, and effective is the backbone of any successful business partnership. This is relevant whether your external vendors have a physical store or an online one, as most of your communication will be online.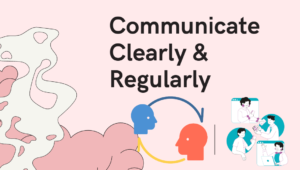 Stay in touch with your vendors, and respond promptly when they communicate with you. Even more important than regular communication is the right tone. Strike the right note by keeping a healthy balance, between professionalism and approachability. You can keep things friendly, yet professional, with the right tone and the right templates.  
Professional email signature templates add that extra professional touch while enhancing credibility, brand recognition, and trust. This is a useful tool in all your online business communications, from your suppliers to your external vendors.
Find the Right Person to Liaise with Vendors to Build Trust
Who is the voice of your company/brand? Are they doing a good job of communicating with existing vendors and reaching out to potential new ones? If they aren't, it may be time to reconsider who fills this particular position.
The right person for the job will not only have superb communication skills, but also the right personality that will resonate with vendors. They'll be familiar with your brand, and with the vendor's customer base. And they should be able to resolve minor issues on their own with confidence.
The right communicator will make all the difference to how your vendor sees your company. And if you are currently doing all the communication with vendors yourself, but intend to pass this responsibility to another, introduce them to vendors via a virtual meeting. It's a nice personal touch that will put vendors at ease and to build trust.
Set Clear Goals & Expectations
When you're clear about the expectations of your arrangement, you both win. What do your vendors need from you, and what do you want from them? Setting clear, smart goals for your business partnership right from the outset will avoid any misunderstandings and disappointments down the line.
Also, don't forget that expectations may be fluid and goals may change as both your and their business grows. Meet regularly to discuss changing goals and expectations, whether in person or via virtual meeting software. Your external vendors may also develop different goals as time goes by. 
By staying in touch and discussing expectations from both sides, you can continue to foster a good relationship so everyone can profit from it.
Ensure Prompt Delivery (With Measures in Place When You Can't)
Vendors need to know they can rely on you for reliable and prompt fulfillment of deliveries. This means that vendors can fulfill their obligations to consumers on time. Any delays can have a serious impact on their business. 
Word will get around and may sully any potential vendor relationships you were planning for the future. Don't risk your reputation. Strive to always deliver on time to build trust and sustain it. And should any emergency arise that makes this impossible, be sure to let your vendors know immediately. 
The occasional delay is inevitable. Every business knows this. Set out emergency protocols from the start, for deft handling of any problems as they arise. This will make your vendors feel more secure, and it will do the same for their relationships with their consumers. 
Be Serious about Data Security to Build Trust
Security is a top priority for anyone in business, particularly e-commerce. But that's not where it ends. Ensuring the security of your vendor's data will further build trust in you. Prove that you are serious about security, and are committed to protecting their interests as well as yours.
Never underestimate the importance of data security and your responsibility for it. Remember that any security breaches would harm all you do business with. They deserve to know about potential problems, and what you're doing about them.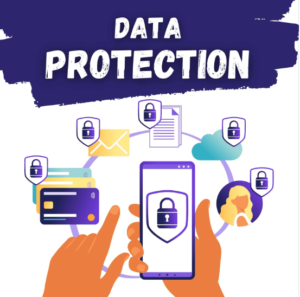 You have a responsibility to your suppliers and your vendors to keep their data safe, just as your vendors have a responsibility to their consumers. Any breakdown in security could be catastrophic for all concerned. So keep your vendors in the loop and stay on top of their security measures as well.
Be Open to Vendors' Suggestions
Always be open to suggestions, and encourage the same in your external vendors. They may have great ideas that you haven't considered before. Show that you value their input and you'll go a long way to building a solid working relationship.
These suggestions may revolve around product lines, promotional materials, or other aspects of your business partnership to build trust. Don't be hesitant to suggest things yourself, if you feel that they are not adequately promoting your products.
A collaborative spirit will enhance communication and be beneficial to all parties. So keep the lines of communication open, and have regular sessions with vendors where you discuss everyone's opinions and suggestions. This will show vendors how much you value their participation and efforts.
Be Transparent about Company Changes to Build Trust
Transparency in business is the key to building successful relationships with third parties, like external vendors. Keeping your vendors in the dark about changes in your company will lead to mistrust and insecurity. This is not conducive to a good working relationship. 
Are you considering merging with another company? Or thinking about a major new product launch that deviates from your usual offerings? Perhaps you are considering switching to a new security provider, due to concerns about the current one. 
Discuss these developments with your vendors and be open and honest about why you're making these changes. Inform them of any impact these decisions will have on your arrangement with them. This will allow them to see you as honest and credible, qualities that are vital in any business dealings.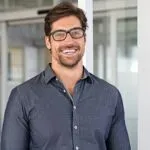 David is a dynamic, analytical, solutions-focused bilingual Financial Professional, highly regarded for devising and implementing actionable plans resulting in measurable improvements to customer acquisition and retention, revenue generation, forecasting, and new business development.
Tags:
building trust with external vendors
building trust with vendors
how to build trust with business vendors