7 Ceaseless TikTok Features That Businesses Need to Try Out
Indeed, TikTok continues to occupy the position of being one of the most widely used social media platforms. This is because it provides plenty of tools and features to improve the content's reach and engagement actively. Plus, TikTok Business Account exclusively for the brand and businesses is one of the reasons why it has been the fastest-growing platform in recent years. However, many other TikTok features serve as a go-to source or option for marketers to engage actively with their target followers. Also, by utilizing the amazing features such as TikTok story feature, they often come up the unique and trending concepts for their TikTok videos. To make it more discoverable, they also tend to leverage Trollishly, which will be effective in driving more likes and engagement for the videos. 
In this article, you will discover some of the intriguing features useful for businesses to engage with customers. So get ready to discover some timeless evergreen and latest TikTok Features. Let's explore it!
#1 TikTok Duet Feature
Duet on TikTok is one of the platform's most popular and commonly used features respectively. You can see many videos on Duets if you have spent quality time on the platform. It is one of the advantageous features for businesses to connect and interact with their customers actively. You can employ this feature and can create UGC for your brand products.
Duet videos will be seen in the split screen format, where the original video chosen will be displayed on the right side of the screen. The video you are duetting will be screened on the left side of the screen. You can use this feature to thank your customers and review a product from your niche. Alongside, you can also buy tiktok likes to drive more likes and broaden your reach on short notice.  
#2 TikTok Stitch Feature
Stitch videos are almost similar to Duet videos. But it differs a bit in screening when uploaded. The video you choose to stitch will be played in the first few seconds, and then the new video will be played. The only difference between these two is that instead of being played on the split screen, it will be displayed as one before your video.
Using this feature, you can create various content about your brands. To give you an idea, the videos that can be created using this effect are as follows;
You can share your response to a specific video.

You can add a follow-up video.

You can use this to create a video connecting your ideas.

You can participate in the new trends.

You can show up your products before and after

You can share your answers and share your opinion about a topic. 
#3 TikTok Stories Feature
Like Instagram and Snapchat, the TikTok platform also allows you to create exciting Stories that can be disappeared in 24 hours. A blue ring will appear around your profile when someone uploads stories to their account. You can view their story by just clicking on their profile picture. Also, you can see who has seen your videos in the separate tab next to the comments section. 
TikTok Stories is a great way to share your quick thoughts and ideas with your audience. Also, if you have any upcoming events, you can share them in your TikTok Stories. Plus, it is one of the effective ways to interact with your audience and get to know them.
#4 TikTok Sound Feature
It can be considered an extension of the audio feature on TikTok. With this feature, you can create your own custom TikTok audio. So while you are putting all your efforts into creating a unique sound for your video, you want the users to find and use it too. 
Moreover, you can also add your name to the sound that you have created for the videos. In this way, you can expose your brand name to a broader audience. If your sound is used by most users or gets viral, it will eventually get more followers and strengthen your brand community on TikTok. Further, you can also endeavor Trollishly to increase your discoverability in a remarkable period of time. 
#5 TikTok React Feature
TikTok Reaction video is one of the coolest features on the platform. It lets the users share reaction videos within the application. One such feature sets apart all others from the application's extensive content library. Reaction videos will be screened on the same display screen at the same time. Also, you can even record your live reaction in the application's in-built recording options.
Businesses can use this to create a review video about their brand products and share a demonstration video's reaction. However, there are a lot more ways you can create with the Reaction features. It depends on your creativity and how you use them in your video content.
#6 TikTok Live
TikTok Live is one such effective feature that allows you to interact with followers in real time compared to tiktok story feature. Therefore, it is one of the best features for the business to closely relate with their customers and get their feedback about the product directly. Also, it will actively maximize the experience of the creators and the viewers.  
Moreover, some other additional features can be accessed through Live. They are Q&A, multi-guest, Live events, gifts, moderators, Live topics, keyword filters, and donations.
#7 TikTok Q&A
The Q&A feature on the TikTok platform turns out to be the best feature for building a healthy relationship with the audience. When a user comments on the feature, the application labels the comment, making it easy to find the answers. In responding to their comments, you can either add a text reply or create a video reply. Plus you can also add the link to your profile bio. Moreover, it also works in Live videos, allowing viewers to see the question in the stream chat section. 
It's A Wrap!
In a word, with a fastly evolving platform with new features, TikTok is becoming the top social media platform in the social platforms. However, there are a lot of features such as tiktok story feature that are aimed specifically at engaging the users. As a business, you can make the utmost use of the exclusive feature to work for your brand's welfare. You will definitely be rewarded with outstanding results at the end of the day. So it's time for you to create a wow factor and inspire your audience with engaging content.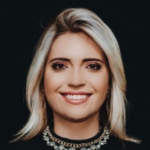 Business Developmeny Manager at PAS InfoCom Technologies Ltd.  Experienced in project management with a demonstrated history of working in the information technology and services industry.
Tags:
best tiktok features
tiktok duet feature
tiktok react
tiktok stories feature