Unique Gifts for Techies: Cool Tech Gadgets to Splurge on For Family & Friends in 2021
These amusing tech-related jokes are not only amusing because of the growth of interesting gadgets, but they are also amusing since you don't have to be an IT guru to appreciate them. If you often find yourself having a lot of difficulty choosing the right presents for your family members, remember that tech gadgets go a long way! For anybody who seems too hard-to-shop for, gadgets are the perfect gift. But whether you go online or offline, the variety in this area can be overwhelming. There are too many cool tech gadgets out there that are priced too high or too low, have great quality, features, colors, etc. All such factors can make choosing the right gift difficult.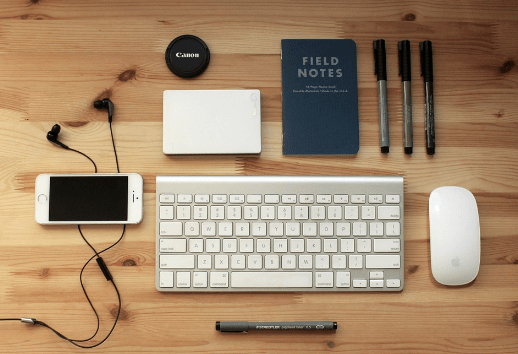 For every special occasion, whether it is an anniversary, a birthday, or any other holiday or celebration, there are many interesting electronic gifts you may get for your loved ones. However, determining which electrical gadgets are the most up-to-date and cutting-edge may be a time-consuming and difficult endeavor. Don't be concerned; we're here to assist you. Check out our picks for the cool tech gadgets that are now available on the market. Because they will appeal to everyone from your niece who is always reading through social media to your grandfather.
With the onset of the holiday season, quickly buying the right gifts has become even more important. So, here we bring you the top 8 cool tech gadgets that all your family and friends will surely love!
1. Dodow Sleep Aid Device- The First Tech Gadget in the List
This device is another addition to the long list of up-and-coming cool tech gadgets flooding the market. This device is meant to help the sleep system. It has a metronome-type system that uses timed light to teach its users how to fall asleep. The website created by this brand suggests that this product already has more than five hundred thousand users, who are not only using it but loving it as well. You can get it for $60 on Amazon.com. So go ahead and get yours now!
2. LARQ Self-Cleaning Water Bottle
This water bottle is an extremely sleek and high-tech cool tech gadget gift that can be gifted to anybody, and they'll love it. It has a UV-C light that makes it so cool. It also uses nontoxic technology while letting its users sanitize the bottle's interior part, effortlessly. This also helps cleanse the water inside. The best part is that this entire process takes only a minute to complete! This bottle is available in many colors and comes in an insulated design. It is special because it can keep the liquids inside hot for up to 12 hours and cold for as many as 24 hours. Its battery also has a very long life and can live for up to a month before it requires charging. You can get it for $118 on Amazon.
3. HP Sprocket Select Portable Photo Printer
This compact photo printer, like all HP printers, is a quality machine that's built to last. It's also extremely high-tech and the ideal gift for any techie. You can print 2.3-by-3.4-inch photographs. They are also available on water and tear-resistant paper. Your friends and family can use Sprocket's mobile app to edit the photos before printing them. They can even interact with augmented reality through the app. Who wouldn't love this gift? Get it for $83.91 on Amazon. 
Also check out the verb energy promo code.  
4. Ember Temperature Control Smart Mug 2
Ember offers this high-tech mug for $139.95 on Amazon.com. It is ideal for your coffee and tea and lovers of tech gadgets. It can keep your beverage warm for up to 1.5 hours. You can also control all the settings related to the mug from your smartphone, through its app. It also comes with a built-in battery and a maximum liquid capacity of 14 ounces. It is available in the colors of black and white.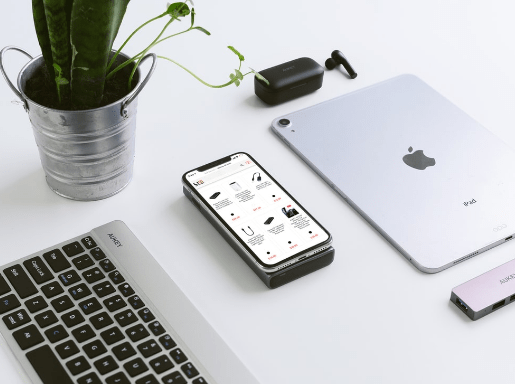 5. PhoneSoap Pro UV Smartphone Sanitizer & Charger
In the COVID era, this gadget could be an extremely thoughtful gift. It keeps the user's smartphone and other small items sanitized and free of any germs or bacteria. Also, it has an automated cleaning cycle and powerful light. And the device has also been claimed to be effective against the novel coronavirus. It has an understated design and is extremely convenient. You can get it for $119 on Amazon.com 
6. Belkin MagSafe 2-in-1 Wireless Charger as A Go-to Tech Gadget
This tech gadget is an extremely useful gift for those who have an iPhone 12 or an iPhone 13. It has an extremely beautiful design and can charge a user's phone via MagSafe as well as a set of AirPods. This sleek gadget also supports Apple's fast 15-watt MagSafe charging output. It has a warranty period of two years and is available on the market in the colors black and white. You can purchase it for $74.99 via Amazon.com. 
7. Bose SoundLink Flex Waterproof Portable Speaker
This Bluetooth speaker by Bose SoundLink is a great gift for anyone who loves listening to music. It is quite elegant in its design and is extremely durable. It has an IP67 rating for water resistance and can even float! Furthermore, the gadget has excellent battery life that lasts for up to 12 hours. This gadget comes in black, blue, and white shades. Each option comes with an attached strap of the same finish. Buy it today for $149. 
8. Apple Watch Series 7
If you give this latest Apple Watch Series 7 to a friend who loves Apple, they will be overjoyed. It is fully waterproof. And it comes in a cool design and has a bigger case, along with a larger Retina display. It also has an ECG-capable heart rate sensor and a blood oxygen sensor. With this high-tech watch, you can have wellness tracking, onboard GPS, and great quality! Get this watch for $349.99 from Amazon.  Also check out the Eejournal to know how to track your blood pressure through a smart watch.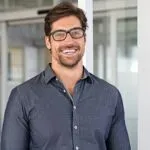 David is a dynamic, analytical, solutions-focused bilingual Financial Professional, highly regarded for devising and implementing actionable plans resulting in measurable improvements to customer acquisition and retention, revenue generation, forecasting, and new business development.
Tags:
best tech gadgets 2022
cool tech gadgets
cool tech gadgets tiktok
how to find cool tech gadgets