What is the best PMP Exam Simulator?
What is the best PMP Exam Simulator? – There are lots of PMP (Project Management Professional) study materials available on the Internet. Question banks, exam simulators, training videos are some of them. An Exam Simulator is a computer program designed to help you pass your PMP Certification Exam. It provides you with a realistic, computer-based testing environment that enables you to practice reading, understanding and responding to the exam questions in a short period of time. Testudaan is one of the best PMP Exam Simulator with a large question bank of simulated, project management processes and knowledge areas groups tests. The simulator is a sophisticated software application which simulates the real exam experience and helps you know your strengths and weaknesses.
Features of PMP Exam Simulator Testudaan
Simulator platform is designed to the latest online PMP Exam pattern and intended to simulate the environment as close as possible.
•  In the best scenario, simulated tests are required to be attempted in one sitting to provide you good practice for the final exam. There are exams for PMP Simulated Test, Knowledge Areas, and Process Groups
•  There is a "Pause" option to stop the test anytime within the exam and resume from the same place where you left. This is not encouraged but provided for flexibility.
•  You are allowed to take a particular PMP Simulated Test 4 times (attempts) maximum hence please get yourself prepared to sit for 4 hours in one stretch.
•  Your test results are stored in your profiles and you can review them immediately after the exam or at a later stage.
•  Detailed steps are provided in subsequent slides to help you navigate to your tests faster.
Salient Features – Result Analysis of PMP Exam Simulator Testudaan
Analysis of one's performance is a crucial aspect while preparing for any exam. To know one's strengths and weaknesses is equally important as studying the curriculum. Hence, Testudaan provides an in-depth performance analysis along with the result of any mock exam, which an aspirant has attempted on the simulator.
A pie-chart report depicts correct answers, incorrect answers, and questions that have not been attempted. With the help of a bar graph, time duration is analyzed – maximum, minimum, and average time taken by an aspirant.
Salient Features – Knowledge Area of PMP Exam Simulator Testudaan
Another special feature of Testudaan's simulator is the inclusion of small tests based on different knowledge areas and process groups. These tests can prove quite beneficial as they help students to prepare a particular knowledge area or process group help students know their weaknesses and strengths.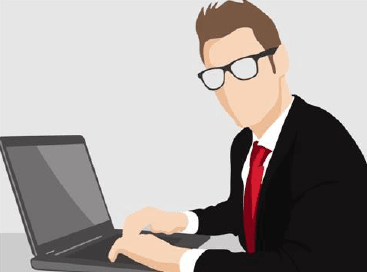 It helps students practice on the go or when enough time is not available do not require long sitting hours. This stands as the most unique and distinguishing feature of Testudaan's simulator.
Salient Features – Realistic Preparation
To prepare for PMP exam one needs an environment that helps get acquainted with actual exam conditions. Such an approach enables the aspirant to manage time, cope with exam pressure, and helps build stamina to sit for long hours at a stretch for the actual exam.
Testudaan's simulator resembles accurately to the actual exam. It takes after the actual PMP exam as much as possible. Testudaan team has worked on aesthetics to ensure its interface is very precise. They keep a regular check on the latest Project Management Institute (PMI) policies and exam curriculum and integrate all updates timely.
Salient Features – Mark for Review
Mark for review is a standard feature provided in the actual PMP exam. This feature comes in handy as the exam is progressing. With its help, one can mark doubtful questions to be reviewed before final submission of the exam.
How to mark a question? One can simply click "MARK AND SAVE" button and review a question later. Where to find marked questions? The marked questions' numbers will be highlighted in blue on the question palette.
Salient Features – Mark for Review
Testudaan just understood the significance of result analysis of a mock exam. Thus, an aspirant can simply have the result report generated by the simulator emailed by clicking on the "EMAIL REPORT SUMMARY" button. This enables an aspirant to have an offline copy of the report to access it anytime.
Where to find this button? Immediately after submitting the exam, a result summary will appear. One can find the 'EMAIL REPORT SUMMARY' button right on the same page.
Note: In case the report does not reach the inbox, it is suggested to check the spam folder.
Salient Features – Provision To Pause Exam
Testudan's simulator has the exclusive feature to pause the exam in the middle. This feature is non-existent in the actual PMP exam. It enables one to pause the exam in the middle, if needed, and resume it from wherever it was left.
Where to find this button? While attempting the test, one can find this button at the top-left of the screen. When to use this button? Although it is not recommended to use this feature, an aspirant can use it in case of unavoidable emergencies.
In this blog post, we reviewed one of the best PMP Exam Simulators. In summary, a PMP exam simulator is a tool that supplements your personal study for the PMP exam. Working with a simulator provides many benefits while preparing for PMP. Because simulators are designed to model the real exam questions and structure. We hope that it can be useful for your PMP exam preparation.
For more, You can visit the website from here.
See Also
PMP Exam Questions and Answers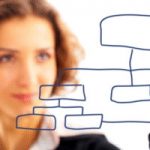 A dedicated Career Coach, Agile Trainer and certified Senior Portfolio and Project Management Professional and writer holding a bachelor's degree in Structural Engineering and over 20 years of professional experience in Professional Development / Career Coaching, Portfolio/Program/Project Management, Construction Management, and Business Development. She is the Content Manager of ProjectCubicle.
Tags:
PMI
PMP
PMP Exam Simulator
Testudaan