2018 PMI Silicon Valley Chapter Annual Symposium
Join us for the 2018 Annual PMI Silicon Valley Chapter Symposium on October 22-23 in the heart of Silicon Valley in the San Francisco Bay Area at the Santa Clara Convention Center in Santa Clara, CA. 
Our two day symposium schedule includes two outstanding keynote speakers, ten impactful presentations and opportunities to learn – new this year, the second day will be fully dedicated to Open Space.
Are you a seasoned project or program manager who wants to hear how to strategically manage uncertainties and challenges while encouraging enterprises to adapt to an agile environment from experienced practitioners and like-minded professionals?
Hear how at the PMI Silicon Valley Symposium! At the symposium thought provoking presentations addresses the following topics and more:
Scaling the agile project management methodology seamlessly throughout an enterprise.
How strategic leadership balances agility for consistent lasting results.
How an organization adapts and learns from the good, bad and ugly experiences.
How enterprise-level agile leaders execute their visions.
Concepts that work best in achieving enterprise agility.
Open Space – the perfect match for enterprise agile values.
Be immersed in real-world tools to apply anywhere, at anytime with:
practical case studies,
techniques to assess and manage enterprise agility, and
motivating lessons learned from transformational leaders at the enterprise level.
So come and join us over the two days for inspiring keynotes, knowledge-packed discussions and the newest fun activity – Open Space with your fellow project leaders from Silicon Valley and beyond!
For PMI credential holders: 14 education-focused PDUs apply.
See Also
PMI AUSTIN CHAPTER 2018 FALL SYMPOSIUM September 21
Download Microsoft Project Free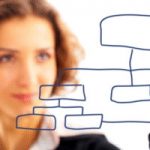 A dedicated Career Coach, Agile Trainer and certified Senior Portfolio and Project Management Professional and writer holding a bachelor's degree in Structural Engineering and over 20 years of professional experience in Professional Development / Career Coaching, Portfolio/Program/Project Management, Construction Management, and Business Development. She is the Content Manager of ProjectCubicle.
Tags:
PMI Silicon Valley