PMI AUSTIN CHAPTER 2018 FALL SYMPOSIUM September 21, 2018
PMI Austin Chapter 2018 Fall Symposium featuring New York Times #1 bestselling author, coach and speaker Dr. John C. Maxwell. This will be our largest and greatest event of the year and you don't want to miss it. This will be an exciting day with dynamic keynote speakers and breakout sessions.
Rated most influential leadership expert in the world by Business Insider
Rated most popular leadership and management expert in the world by Inc. Magazine
#1 New York Times bestselling author, coach, and speaker who has sold more than 26 million books in fifty languages
#1 leader in business by the American Management Association®
Recipient of the Mother Teresa Prize for Global Peace and Leadership from the Luminary Leadership Network
Speaks each year to Fortune 500 companies, presidents of nations, and many of the world's top business leaders
The Dr. John C. Maxwell Team, EQUIP, and the John Maxwell Leadership Foundation have trained more than 6 million leaders
In 2015, reached the milestone of having trained leaders from every country of the world
Earn 7 PDUs as you join us for this event filled with learning, networking, great professional development and fun!
What's in it for me?
Our Fall Symposium features a variety of educational tracks and networking.
PDU's – Earn 7 PDU's to help maintain your PMP® or other PMI certification.
Networking – Meet peers, mentors, recruiters, training partners and others who can help you with your career goals and project challenges.
Learn – Gain valuable new skills for your toolbox from accredited industry experts and leaders.
Grow – Be challenged to think outside the box with what you have learned and apply those skills to your career.
Fun – Enjoy some fun-time during breaks and win prizes.
What's in it for my employer?
Value – For a small investment, employees acquire a wealth of technical project management skills that can be applied on the job immediately.
Employee development – Arm your project managers with the latest methods for managing projects of any size or complexity.
Skill sharing – Employees can share skills and training materials with colleagues – split up to attend different sessions and maximize learning.
PM community involvement – Attendance gives your employees and company the chance to engage with the local Project Management Institute (PMI) Chapter.
Enhanced reputation – Be perceived as an innovator and forward thinker by implementing the latest project management best practices.
For more details visit the website : PMI AUSTIN CHAPTER
See Also
SeminarsWorld in St Louis ,Missouri
Primavera P6 Activity Splitting
Skills Needed For Project Managers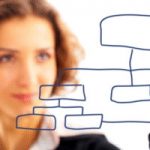 A dedicated Career Coach, Agile Trainer and certified Senior Portfolio and Project Management Professional and writer holding a bachelor's degree in Structural Engineering and over 20 years of professional experience in Professional Development / Career Coaching, Portfolio/Program/Project Management, Construction Management, and Business Development. She is the Content Manager of ProjectCubicle.