Register Now for PMXPO 2018!
Join us Thursday, March 22nd for PMXPO 2018! ProjectManagement.com is once again excited to bring you its annual virtual conference and exhibition—the 11th edition of its successful show! We broke our attendance record again last year, and want you to join us as we start our second decade of the largest virtual event in project management! Whether you're a seasoned PM or new to the field, it's your opportunity to learn, network with thousands of your peers, earn PDUs and a badge, and broaden your perspective on project management—all from the comfort of your home or office. And best of all, it's all free
Keynote Presentation—The Simpsons: There's No "I" in "Innovation" (oh wait, there's actually two of them)…Lessons in Innovation from the Most Successful Show in TV History
Joel Cohen, Emmy-Winning Writer and Producer of The Simpsons
Since its debut on December 17, 1989, The Simpsons has broadcast more than 600 episodes, and was named by Time as "The greatest TV show of the 20th century." It has won dozens of awards, including 31 Primetime Emmy Awards, 30 Annie Awards and a Peabody Award. Joel Cohen has been a key part of the show's success. A graduate of the University of Alberta (B.Sc.) and York University (M.B.A.), he found success in the corporate world before making a completely illogical career move into comedy writing. Cohen's experience as both a "creative" and a "suit" has not only left him with a puzzling resume, it also gives him a unique perspective to discuss innovation and its place in business. In his fascinating and wonderfully humorous presentation, he provides vibrant stories and key lessons we can take away from the show's culture of innovation. For more information on Joel Cohen, click here.
Visit the Event Website from here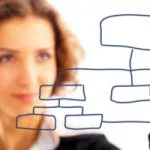 A dedicated Career Coach, Agile Trainer and certified Senior Portfolio and Project Management Professional and writer holding a bachelor's degree in Structural Engineering and over 20 years of professional experience in Professional Development / Career Coaching, Portfolio/Program/Project Management, Construction Management, and Business Development. She is the Content Manager of ProjectCubicle.
Tags:
PDUs
PMXPO
PMXPO 2018