A Glimpse of the Future of Project Controls
A Glimpse of the Future of Project Controls
Attend this free event to meet innovative companies changing the nature of large capital project delivery.
As projects grow in complexity and present greater risk, effective management and control is proving to be more challenging than ever. To improve margins its critical to make use of technological advantages as they emerge. With radical improvements in the ease with which software systems can be developed there is now a veritable flood of innovation onto the market.
This event gives a forum to six outstanding, fresh companies to present their offerings. Meet the people behind the products letting them take your questions in an audience of your peers. Each presentation will be limited to 10 minutes. After all companies have presented we will break into groups for further discussion, one-on-one demonstrations and networking. Breakfast and lunch are included.
Here is a quote from Katrin Enders of Costain who attended the first Glimpse event. "I thoroughly enjoyed the event organised by Phil as it combined insights into a variety of strategies to address the complex issues that are encountered during complex project delivery."
Who should attend:
Commercial Directors trying to increase competitive advantage through efficiency gains
These solutions are equally applicable to Contractors and Owners
Risk and delay analysts, planners and schedulers, "Lean Construction" experts
Presently these are the six companies who have committed to present.
– ShapeDo – ShapeDo's offers a technology driven solution to eliminate unmanaged change. ShapeDo will present how coupling it's drawing comparison technology with robust control processes enables full control of design change impact on program, cost and delivery. Discover a simple yet novel way to improve your commercial position and dramaticalyl reduce project risk.
For more you can visit the website from here : A Glimpse of the Future of Project Controls Tools
See Also
What are Project Management Skills?
Download Microsoft Project Free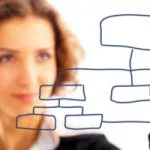 A dedicated Career Coach, Agile Trainer and certified Senior Portfolio and Project Management Professional and writer holding a bachelor's degree in Structural Engineering and over 20 years of professional experience in Professional Development / Career Coaching, Portfolio/Program/Project Management, Construction Management, and Business Development. She is the Content Manager of ProjectCubicle.
Tags:
events
Project Controls